13 Reasons Never to Drink Goat's Milk
When we think about the dairy industry, our minds usually jump to cows. PETA eyewitnesses have seen how cows on dairy farms are forcibly impregnated and have their babies torn from them moments after their birth, are left to languish without veterinary care, and are eventually sent to slaughter.
But cows aren't the only victims of this cruel industry.
Goats used for their milk also suffer. Here are a few reasons why you should toss goat's milk and any products made from it out of your diet—along with all dairy foods:
1. We aren't meant to drink it.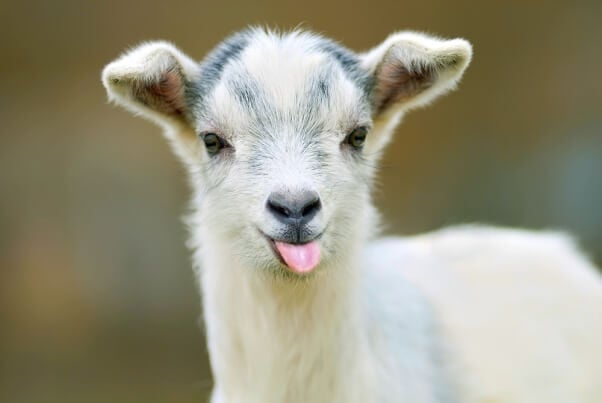 © iStock.com/maximili
Like cows, goats produce milk for their own babies. Humans are the only animals who steal and drink the milk of other animals. The bottom line? Unless you're a baby goat, there's no reason to drink goat's milk.
2. And we definitely don't need it.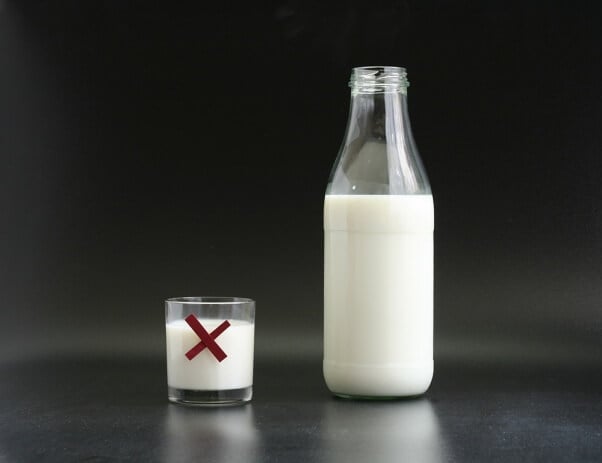 © iStock.com/Eskemar
You don't need to drink goat's, cow's, or any other animal's milk to get the nutrients you need. When it comes to getting calcium, you can get everything you need by eating leafy greens such as kale, spinach, and broccoli or filling up on tofu.
3. It's not "better" for you.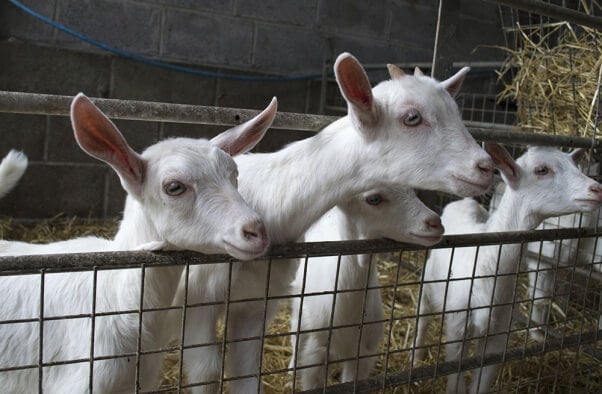 © iStock.com/StephM2506
Goat's milk packs even more cholesterol and saturated fat (which have been linked to heart disease) per serving than cow's milk. Almond milk, on the other hand? No cholesterol and no saturated fat.
4. And goat's milk can cause weight gain.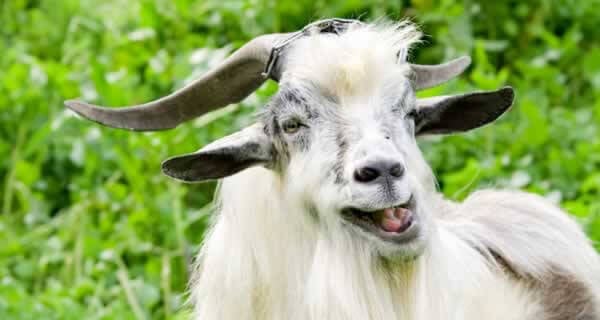 © iStock.com/starush
Studies have shown that saturated fat promotes unhealthy weight gain. Goat's milk is high in saturated fat. You do the math.
5. You're probably still intolerant to it …


Goat's milk, like cow's milk, contains a sugar called "lactose" that can be difficult for people to digest, resulting in symptoms such as cramps, gas, bloating, and vomiting.
6. And just as allergic to it.
According to a Los Angeles Times article, "More than 90% of the time, people allergic to cow's milk are allergic to goat's milk."
7. Goats don't want you to take their milk.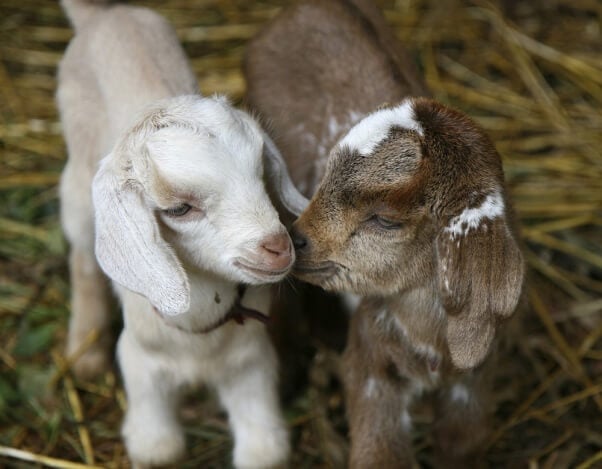 © iStock.com/NikiTaxidisPhotography
Goats are social animals who wag their tails like dogs and form strong bonds with each other. The dairy industry tears goat families apart, separating mothers and babies.
8. The dairy industry makes kids cry.
A former goat farmer wrote about when she and her husband would sell the baby male goats—who are considered "byproducts" by the dairy industry because they don't produce milk—to people so they could be killed for Easter dinner:
"They were then hogtied and picked up like pieces of luggage and literally thrown into the back of a trunk or pick-up truck. These babies would look into my eyes with trust, wonder and fear. … Many times Jim and I stood at the gate listening to our baby goats cry as they were driven away."

-Cheri Ezell-Vandersluis, a former goat farmer who now runs an animal sanctuary
9. And people who used to raise goats for their milk are jumping ship.
Cheri Ezell-Vandersluis isn't the only former goat farmer who has changed her ways. Carol and Julian Pearce used to operate a farm to produce goat cheese. Now, they make and sell delicious vegan cheese and have turned their land into a sanctuary for goats and other animals.
10. Because these goats want to live: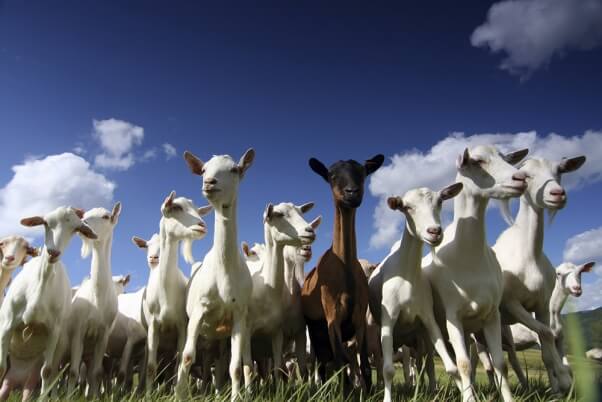 © iStock.com/SebastianKnight
The dairy industry sees animals as dollar signs, not individual beings. Goats used for milk are slaughtered once they are no longer profitable, and male babies may be discarded because they can't produce milk.
11. Because all goats should be free to play:
12. And climb:
13. And just be goats:
What You Can Do
Ditch all dairy products and try going vegan for 30 days. Check out these healthy, easily absorbed vegan sources of calcium.
Respond