'Win It' Wednesday: Urban Decay Makeup
|
Want to win a fresh spring makeover from PETA? We have three of Urban Decay's top-selling vegan eye shadow palettes to give away—each one includes Urban Decay's most popular neutral shades as well as spring-ready pops of color and the award-winning black eye pencil.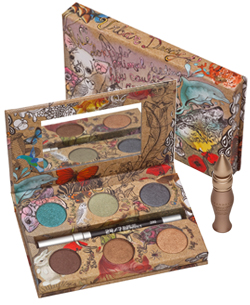 To enter, just tell us which celebrity you think could use a makeover of their views on animals and what fresh ideas they should listen to. The writers who give their celebrity's ideals the most persuasive spring cleaning will win.
The contest ends on March 16, 2011, and the winners will be chosen on March 18, 2011. Be sure to read our privacy policy and terms and conditions, as you're agreeing to both by commenting. Because of a mix-up with a supplier, the eye primer shown is not vegan, so it won't be included.
No purchase necessary. Void where prohibited by law.
Good luck!
Written by Michelle Sherrow
Respond