'Win It' Wednesday: Pamela Anderson Make-Up Kit
Written by
October 6, 2010
|
Pamela Anderson has proven time and time again that she is beautiful, inside and out. Now you have a chance to win Pamela's heart—or rather, her heart-shaped bag filled with cruelty-free cosmetics from her own line.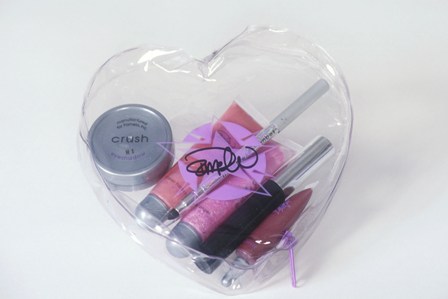 All you have to do to have a chance to win one of the five cosmetics sets we're giving away is make up a caption for this sweet photo of Olivia the rat:
Mine would be "Gee, your cruelty-free-shampooed hair smells terrific!" Top mine with your amazing caption and you might win.
The contest ends on October 20, 2010, and we'll select five winners on October 22, 2010. Be sure to read our privacy policy and terms and conditions, as you're agreeing to both by commenting.
Good luck!
Written by Karin Bennett
Related Posts
Respond
Comments
If your comment doesn't appear right away, please be patient as it may take some time to publish or may require moderation.
By submitting this form, you are agreeing to our collection, storage, use, and disclosure of your personal info in accordance with our privacy policy as well as to receiving e-mails from us.