'Win It' Wednesday: Earth Goddess Cosmetics
Written by
September 21, 2011
|
Were you one of those kids who, like me, was always getting caught playing in your mom's makeup? Fortunately for us, cruelty-free cosmetics company Earth Goddess Minerals encourages playing in makeup, and it's giving away two mineral eye shadows to bathroom-mirror cosmetologists.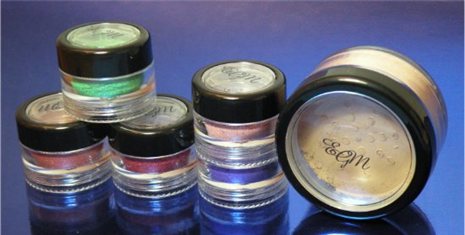 Two lucky PETA Files readers will win an eye shadow in either Emerald Green or Palomba Pink. All Earth Goddess Minerals cosmetics are vegan, and the company has signed our cruelty-free statement of assurance because it never tests its products on animals. To enter, just post a comment about why you're head over heels for products that don't hurt animals, and two winners will be chosen at random*.
If you don't win this time, that's OK—head on over to Earth Goddess Minerals' Facebook page for a chance to win (and play with!) free makeup every Friday. Good luck!
Written by Michelle Sherrow
*The winners will be chosen at random from submitted animal-friendly comments telling us why the commenter uses cruelty-free products. The contest ends September 28, 2011, and the winners will be notified October 12. Be sure to read our privacy policy and terms and conditions as you're agreeing to both by commenting. No purchase necessary. Void where prohibited by law.
Respond