PETA's 'Reptiles' Attack New York Fashion Week
Written by
September 9, 2013
|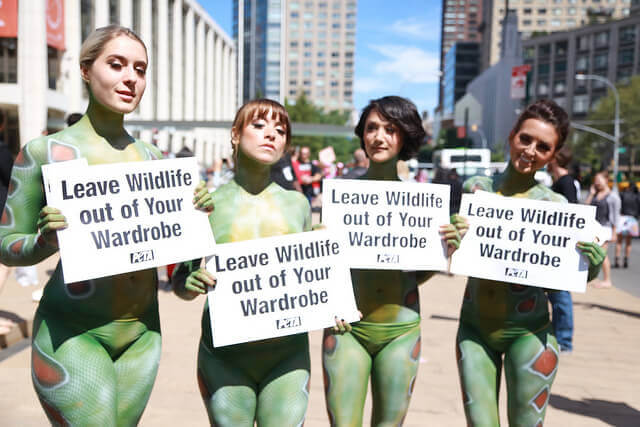 © Michael Starkey
What happens when you take a group of women painted like pythons with a unified compassionate message and put them outside of New York Fashion Week? Well, you get lots of cameras flashing and heads turning.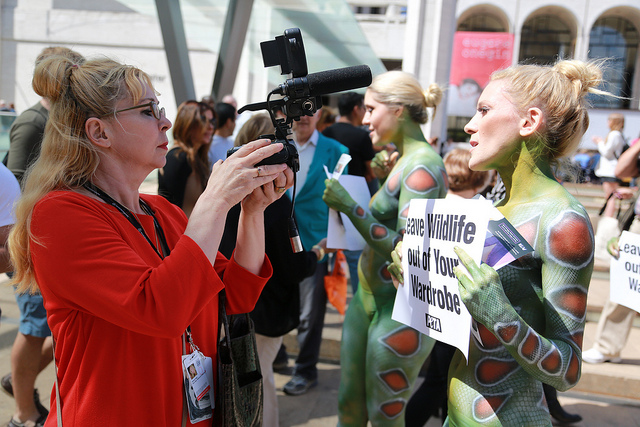 © Michael Starkey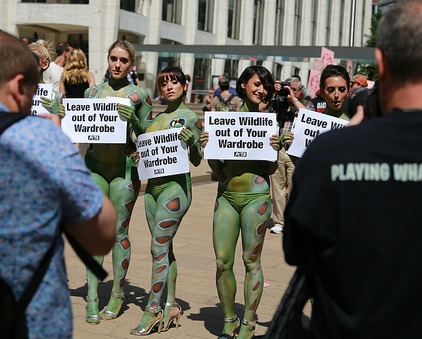 © Michael Starkey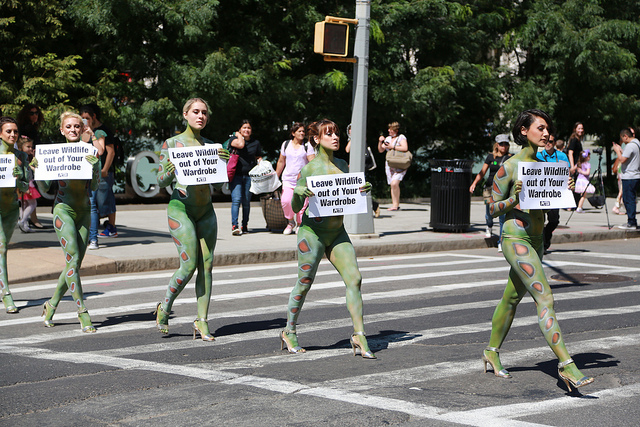 © Michael Starkey
As revealed in an exposé narrated by Oscar-nominated actor Joaquin Phoenix, in order to make handbags and shoes, snakes are commonly nailed to trees and skinned alive and alligators and lizards are bludgeoned with hammers. It can take several agonizing hours for the animals to die, usually from shock or dehydration. Reptiles may be cold-blooded, but wearing their skins is cold-hearted.
How You Can Help
Join Joaquin Phoenix and thousands of other compassionate people in shedding exotic skins from your wardrobe by taking the pledge now, and be sure to share it on Twitter and Facebook!
Respond