Tour de France Cyclist Slams Seal Slaughter
Written by July 19, 2011
|
Levi Leipheimer is making his country proud in the Tour de France, holding off more than 140 other competitors. Not surprising, since he already has 40 other victories under his pedals.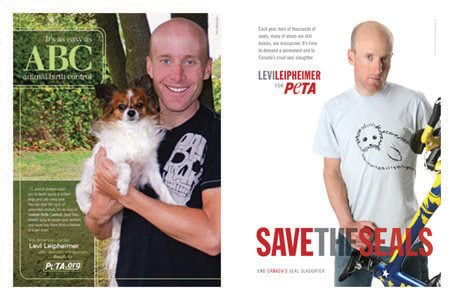 Levi's a champ for animals, too, boasting two PETA ads and his own animal foundation. And opponents beware: He's a vegetarian.
We're pulling for you, Levi!
Written by Michelle Sherrow
Related Posts
Respond
Comments
If your comment doesn't appear right away, please be patient as it may take some time to publish or may require moderation.
By submitting this form, you are agreeing to our collection, storage, use, and disclosure of your personal info in accordance with our privacy policy as well as to receiving e-mails from us.