Olympian Swims to Frogs' Rescue
Written by June 14, 2011
|
First, Amanda Beard defended foxes in a, ahem, foxy ad for PETA just in time for the Beijing Olympics. Now, the gold-medalist is making a splash for her amphibious friends by urging people to help frogs and other animals escape a watery death in swimming pools by installing PETA's Frog Saver Lily Pad.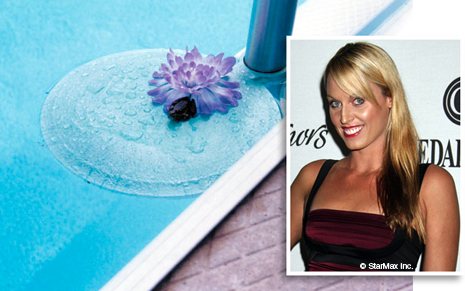 "I spend almost as much time in the water as I do on land, so I really relate to frogs and other amphibians," says Beard. "Sadly, I've found dead frogs in my pool and it's heartbreaking to know that they drowned because they weren't able to get out to dry land."
The Frog Saver attaches to pool ladders and pond walls to give baby ducks, lizards, toads, and other animals a way to climb out.
Installing one in your pool won't help you win an Olympic medal, but it will make you a winner in the eyes of your wildlife neighbors.

Written by Michelle Sherrow
Related Posts
Respond
Comments
If your comment doesn't appear right away, please be patient as it may take some time to publish or may require moderation.
By submitting this form, you are agreeing to our collection, storage, use, and disclosure of your personal info in accordance with our privacy policy as well as to receiving e-mails from us.