Internet Soup
Written by February 8, 2011
|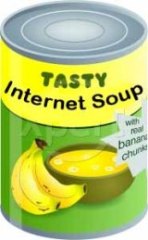 Ah, winter. After a day of spinning tires, gray skies, and too many pieces of outerwear, it's nice to sit down to a steaming bowl of—you guessed it—Internet Soup. Enjoy!
Written by Michelle Sherrow
Related Posts
Respond
Comments
If your comment doesn't appear right away, please be patient as it may take some time to publish or may require moderation.
By submitting this form, you are agreeing to our collection, storage, use, and disclosure of your personal info in accordance with our privacy policy as well as to receiving e-mails from us.