Graffiti Artists Release 'Animals' Onto City Streets
Written by
September 20, 2010
|
More art to move your heart: The European art collective Neozoon has transformed discarded fur coats into running "bulls," wobbly-legged "lambs," and climbing "bears." The ersatz animals are now "roving" streets and parks in Berlin and Paris. Neozoon's striking installations inspire viewers to ponder society's mistreatment of animals.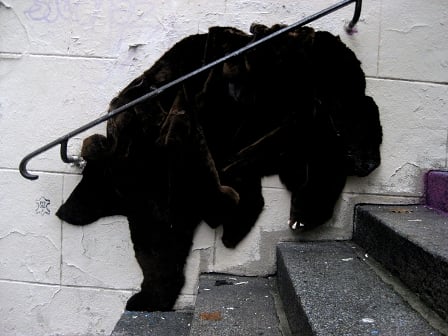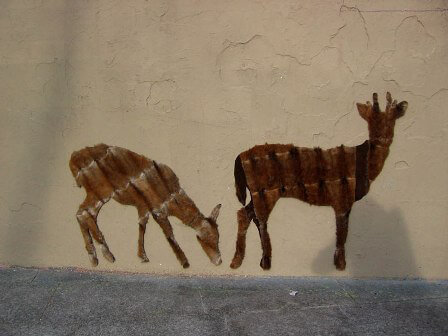 Neozoon has also created an exhibit at the Münster Zoo—and it appears that many zoogoers can't quite figure out whether the "non-toed fur-coaties" are real or robotic animals.
The image of "Lambs to Slaughter" gave me goose bumps. What do you think of Neozoon's project?
Written by Karin Bennett
Respond