Watch: Fur-Wearer Attacked by Dancing 'Animals' in Fashion Week Performance
Written by
February 11, 2014
|
Masked "animals" sniffed, stalked, and bit a fur-wearer in front of Lincoln Center this afternoon. The animals—actually modern jazz dancers choreographed by James Koroni, the founder of Enforced Arch—carried the woman's limp body off to mourn all the animals who were killed to make her fur coat.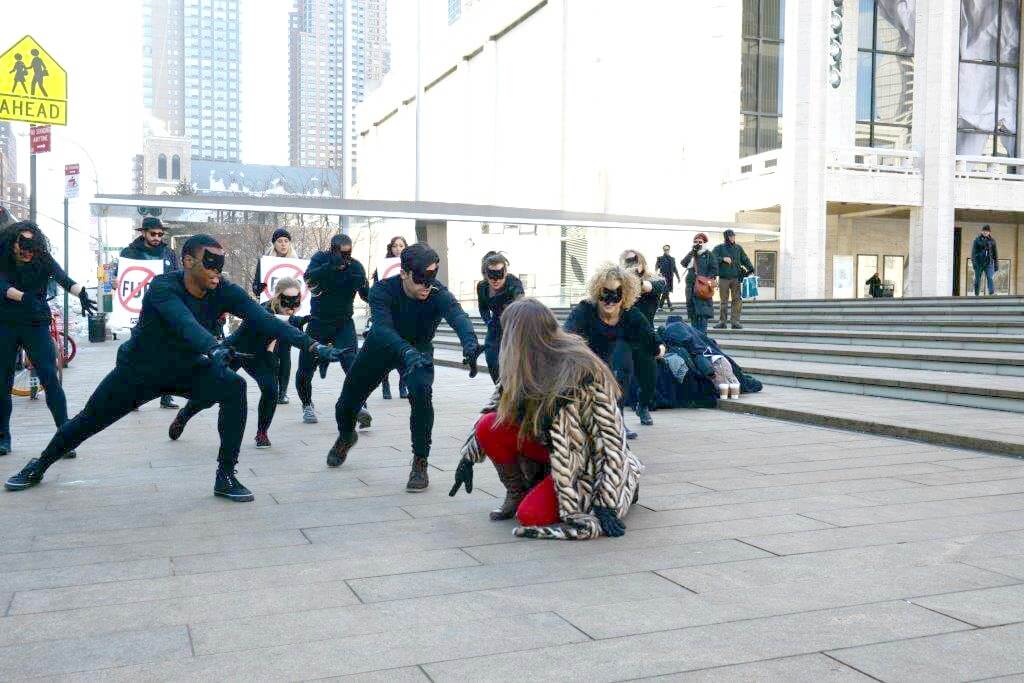 This "performance," organized by PETA, will turn heads and provoke debate among the models, designers, and buyers who are in Manhattan for New York Fashion Week.
Related Posts
Respond
Comments
If your comment doesn't appear right away, please be patient as it may take some time to publish or may require moderation.
By submitting this form, you are agreeing to our collection, storage, use, and disclosure of your personal info in accordance with our privacy policy as well as to receiving e-mails from us.