Carrie Underwood Goes Vegan
|
Country songbird Carrie Underwood told the Australian talk show The Circle that she's now vegan. While promoting her album Play On down under, the Sexiest Vegetarian Celebrity alum told listeners that she is "kind of lactose-intolerant" and that she had cut all dairy products from her diet.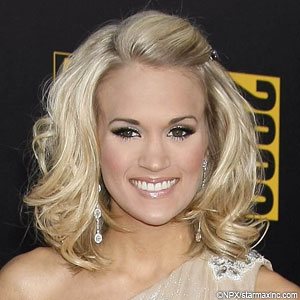 With Carrie and fellow Sexiest Vegetarian winners Kellie Pickler, and Shania Twain all singing the praises of vegging out, will other country artists soon follow suit? Perhaps we'll turn on the radio and hear a slow, twangy ballad about love lost and tofu found?
Written by Michelle Sherrow
Related Posts
Respond
Comments
If your comment doesn't appear right away, please be patient as it may take some time to publish or may require moderation.
By submitting this form, you are agreeing to our collection, storage, use, and disclosure of your personal info in accordance with our privacy policy as well as to receiving e-mails from us.