Join PETA's Action Team to Help Animals
Now that you know the secrets of how PETA works, join us! PETA's Action Team helps people speak out for animals and get more involved! Here are a few of the ways we'll help you once you sign up:
Offer you free leaflets, posters, DVDs, and supplies about animal rights issues.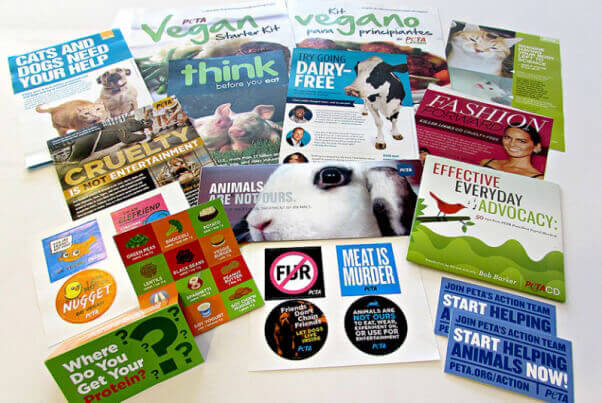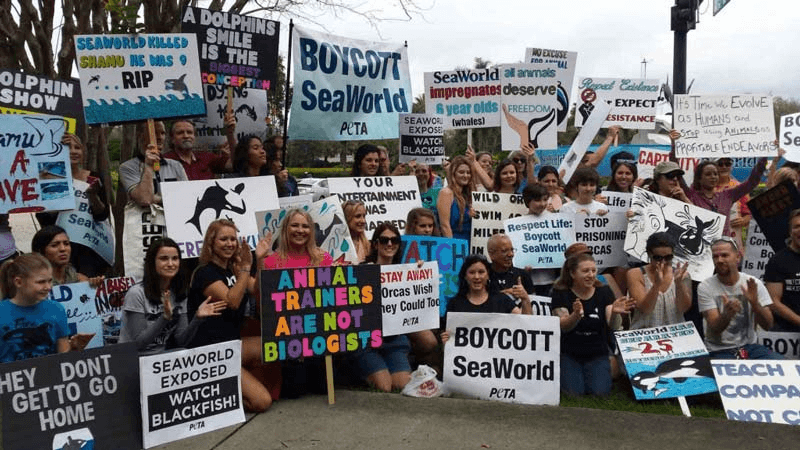 Send you updates about campaigns that you took action on.
Occasionally ask you for help on urgent cases in your area.
Connect you with an outreach coordinator, who can help you make the biggest possible impact for animals with your local activism work.
Let you know about protests, movie screenings, and other events going on in your area.
And most importantly, put you in contact with an Action Team coordinator, whom you can contact directly to brainstorm more ways to get involved helping animals.

And that's just the beginning! Please take a moment to fill out the form below. Your involvement is crucial to our work for animals, and we need your help. With your help, we—and animals—are winning.
PETA's Action Team is designed for people over the age of 22. If you are under 22, please check out peta2′s Street Team to get active for animals, or contact us here if you are a current college student, to receive free outreach supplies and campaign guidance.
If you are located in Germany, Austria, or Switzerland, please check out PETA Germany's Activist Network to get local alerts and actions specific to your region!
Got questions? Contact us!
All fields in bold are mandatory.
By submitting this form, you are agreeing to our collection, storage, use, and disclosure of your personal info in accordance with our privacy policy as well as to receiving e-mails from us.