Chances are that you've ordered something from Amazon before—and with good reason. The shopping site offers thousands of vegan and cruelty-free goods, including food, makeup, cookbooks, clothing, and a huge selection of supplies for your furry family members.
AmazonSmile
With AmazonSmile, there's an even better reason to use the site: You can support PETA and raise funds for animals in need at no extra cost to you!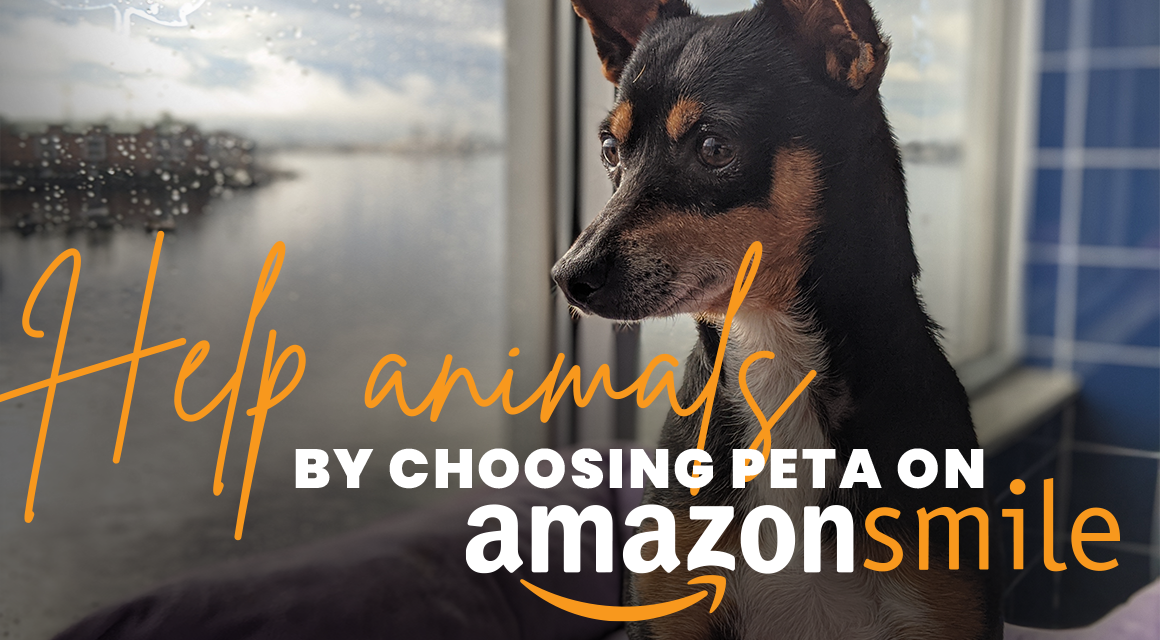 Here's how to support PETA on AmazonSmile with a mobile device:
When you shop through AmazonSmile using the Amazon app, a percentage of proceeds from eligible purchases is donated to PETA. After you've joined AmazonSmile and selected "People for the Ethical Treatment of Animals (PETA)" as the benefiting charity, here's all you have to do:
Download or update the Amazon app on your smartphone.
Find "Settings" in the main menu (☰), then tap on "AmazonSmile."
Follow the on-screen instructions to turn on AmazonSmile.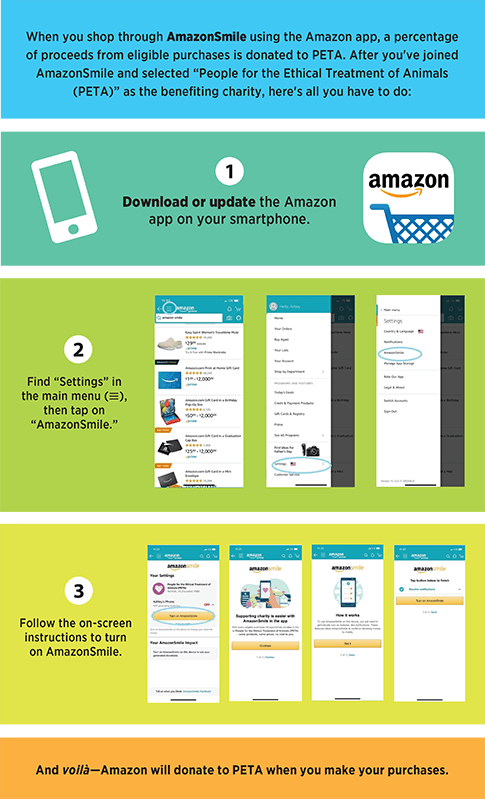 If you shop on Amazon using a desktop computer, it's as easy as set, swap, and shop:

Set: Go to Smile.Amazon.com and set "People for the Ethical Treatment of Animals (PETA)" as your charity.

Swap: Before you start filling your cart, swap out the URLs (i.e., use Smile.Amazon.com instead of Amazon.com).

Shop: Start shopping, and voilà—Amazon will donate to PETA when you make your purchases.
Important: After choosing PETA as your AmazonSmile charity, you must go to Smile.Amazon.com every time you shop, instead of going to Amazon.com.
Helpful: Setting a Smile.Amazon.com bookmark makes it even easier to shop in the future!
Join 15,000+ Supporters and Choose PETA on AmazonSmile Today!
The items and prices available via Smile.Amazon.com are identical to those available via Amazon.com. The only difference is that Amazon will donate 0.5% of the price of eligible purchases to PETA when you use AmazonSmile.
AmazonSmile Charity Wish Lists
You can help animals though in-kind product donations. PETA is in desperate need of products on our AmazonSmile Animal Rescue Wish List.
Whether it's a comfortable walking harness, a toy, a hygiene item, or food, you can help us provide a companion animal with necessities: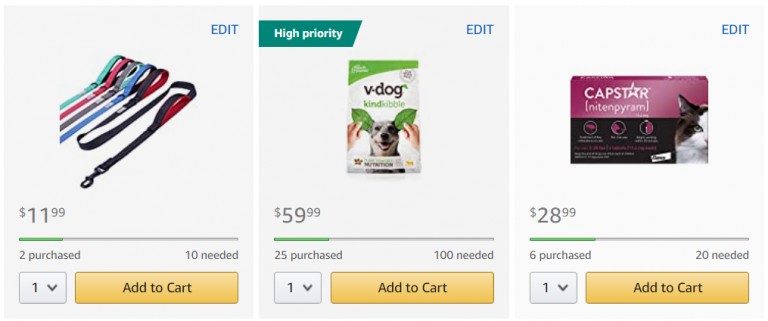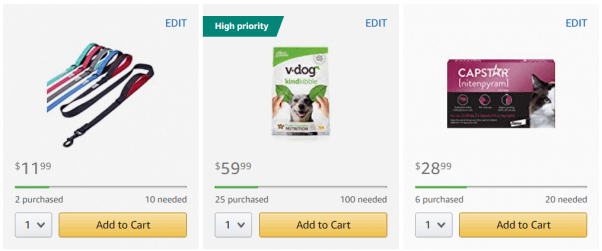 We thank you for your support!