A special issue of the prestigious journal Applied In Vitro Toxicology—with Dr. Amy Clippinger, director of PETA's Regulatory Testing Department and the PETA International Science Consortium Ltd., at the helm as guest editor—covers the scientific advances being made to replace animals in inhalation testing with humane, more effective methods.
Animals used in studying inhaled substances are squeezed into narrow tubes, or restrained with masks strapped over their faces, and forced to inhale toxic chemicals. Because of the anatomical and physiological differences between species, the results of these animal tests hold little relevance for humans.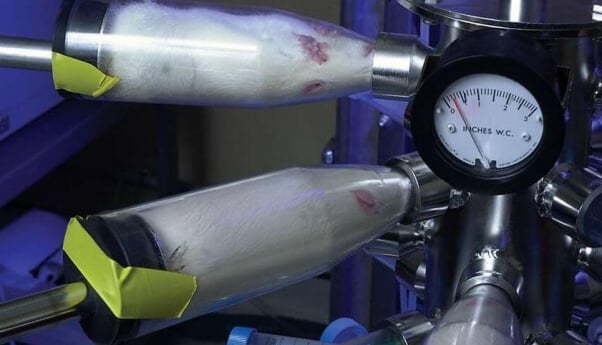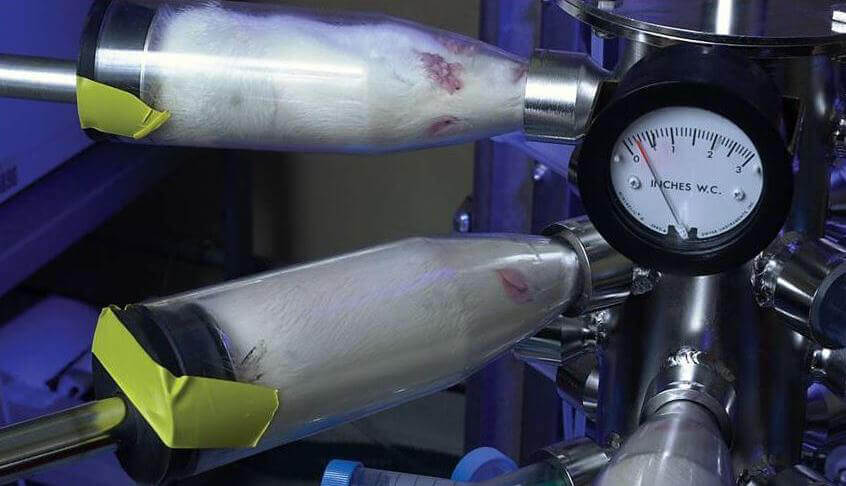 This special issue features the work of prominent researchers from industry, government, academia, and nonprofit organizations. It highlights their innovative approaches to determining the hazards of inhaled substances, including computer modeling and using three-dimensional human tissues and human lungs-on-chips. You can learn more about their work to advance modern, humane science in the June 2018 issue.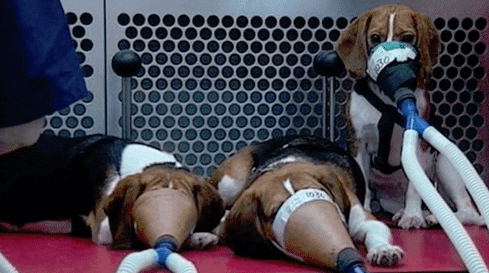 The PETA International Science Consortium has awarded $400,000 worth of in vitro inhalation exposure equipment to four laboratories worldwide, cohosted international workshops and webinars on develoing replacements for the use of animals in inhalation toxicity testing, and funded the laboratory work necessary to advance these methods.
Feeling Inspired?
If you are a researcher who wants to be at the forefront of efforts to advance science, benefit human health, and save animals' lives, you can apply to be a part of PETA's or another PETA entity's pioneering science teams here.