Winter has come early this year—much of the U.S. and Canada is already experiencing subfreezing temperatures. New England had its coldest Thanksgiving on record. Buddy, a Doberman pinscher belonging to a homeless man in Montréal, reportedly froze to death in the man's arms.
So when a cat named Pumpkin's guardians had the same argument that they had every year about allowing her to come indoors during cold weather, her "dad" decided that he couldn't bear to watch her shiver on the porch through another winter and knew it was time to give her a chance at a better life.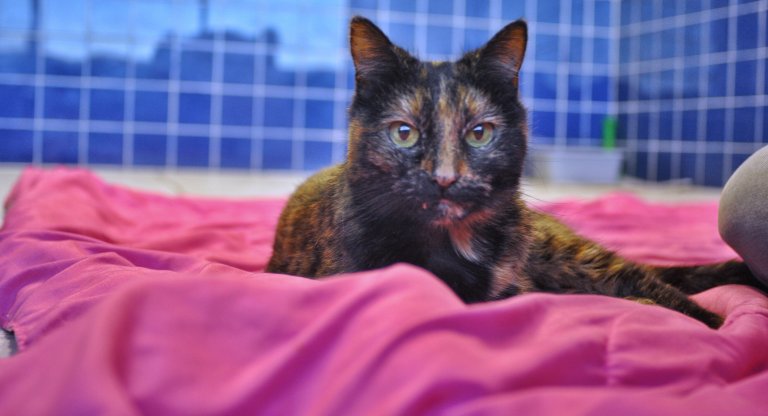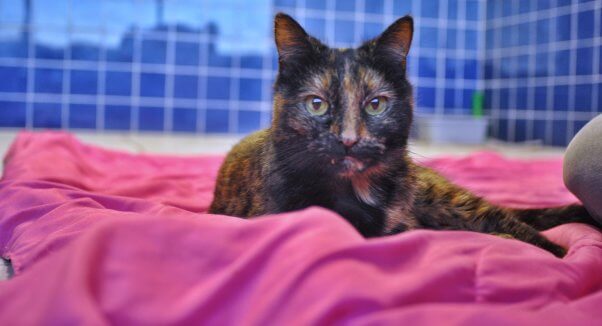 There was just one problem: Garysburg, the tiny North Carolina town where they live (population: 943), doesn't have an animal shelter for cats—just like many other small towns.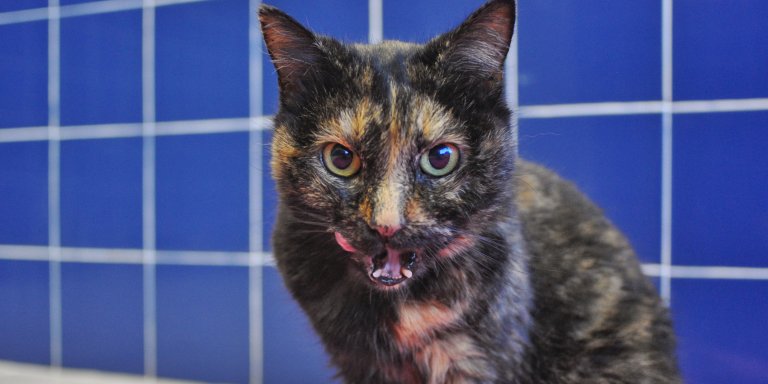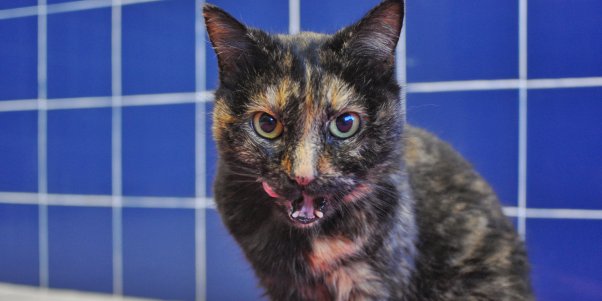 Call it a Christmas miracle, but Pumpkin had the good fortune to wind up at Garysburg Town Hall, and PETA's fieldworkers frequently assist officials there with spay/neuter and other animal control services. A kind city staffer took pity on Pumpkin and held onto her until a PETA fieldworker was able to drive down to pick her up and deliver her to a foster home.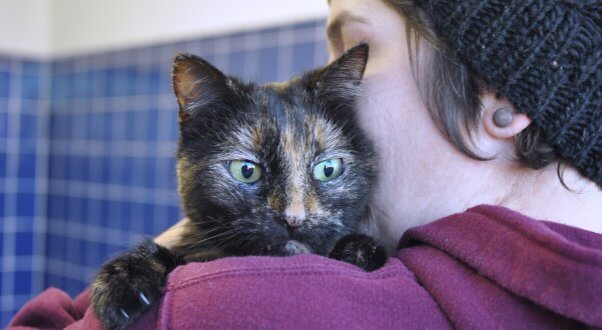 Pumpkin's foster mom reports that the 10-year-old cat is just as sweet as the pie she's named after. Like a jack-o'-lantern, the goofy faces she makes always light up a room. We know someone out there is eager to give this gourdgeous girl a place where she can put down some roots. If that someone is you, drop us a vine, er, line at [email protected].