Despite assurances to the contrary, Ford Motor Company used animals in automobile crash testing.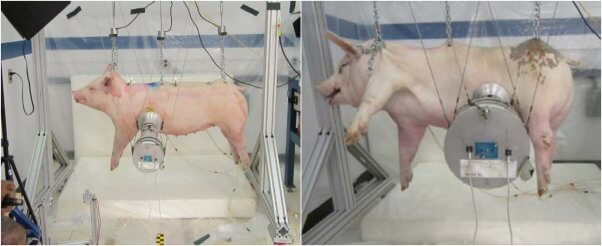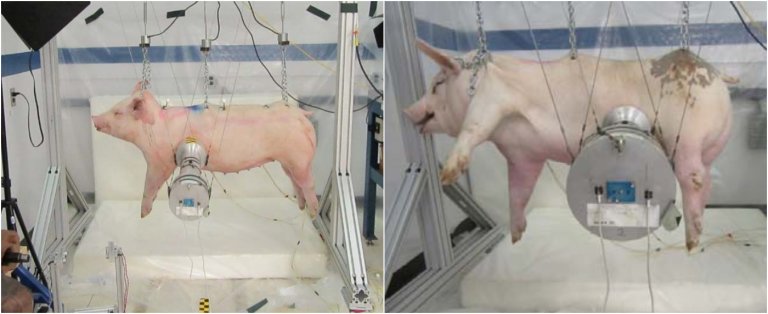 Stapp Car Crash Journal
A pig's anatomy is very different from that of humans, so the data obtained from these horrific animal experiments aren't applicable to human car-crash victims.
PETA uncovered evidence that Ford violated its own 2009 ban on using animals for experiments when it paid for a study that used and killed 27 pigs in a crash test. After they were killed, the pigs were held aloft by wires extending through their spines and their bodies were slammed with a high-impact pendulum. Public outcry was swift, and the motor company established a new policy—but it includes a loophole that allows this type of testing to continue.
Please join us by taking action below:
After you've taken action on PETA's alert, please politely urge Ford to adopt a policy that prohibits funding, conducting, commissioning, and supporting crash tests that use animals. Don't skip these important steps:
1. Call Ford at 1-800-392-3673. Choose the "speak to representative" option.
Let Us Know How Your Call Went
2. Leave polite comments on Ford's social media pages.