PETA is calling on Texas A&M University to break its addiction to making dogs miserable, stop lying, and get on with releasing nine healthy dogs from its laboratory prisons.
The university bowed to pressure from us in 2019 when it ended its muscular dystrophy (MD) laboratory dog-breeding program, following a PETA campaign. The lab's funding has dried up, and at least 52 dogs have been released for adoption.
But even though Peter Nghiem, the MD lab director, promised that all dogs would be released for adoption when he was done with them, nine healthy dogs were transferred to the veterinary school teaching program instead. The school has repeatedly lied to callers, saying that the dogs are up for adoption. But university records obtained by PETA show that they aren't.
These dogs deserve to be doted on by loving families, not languishing in cages in a laboratory prison. PETA has offered to take them, but Texas A&M refuses. Why? It defies logic and eludes explanation. Trying to make sense of it is like trying to catch smoke in your bare hands.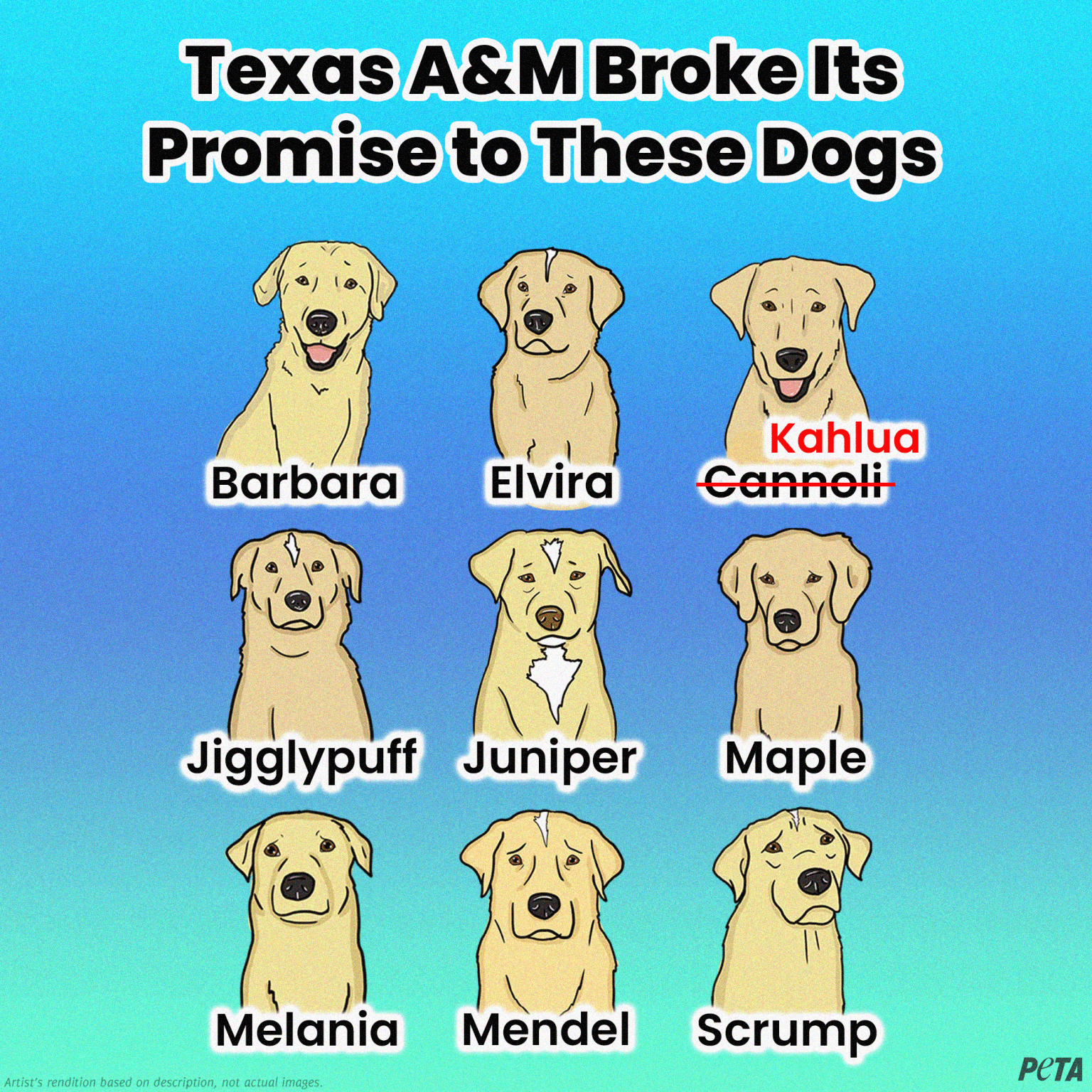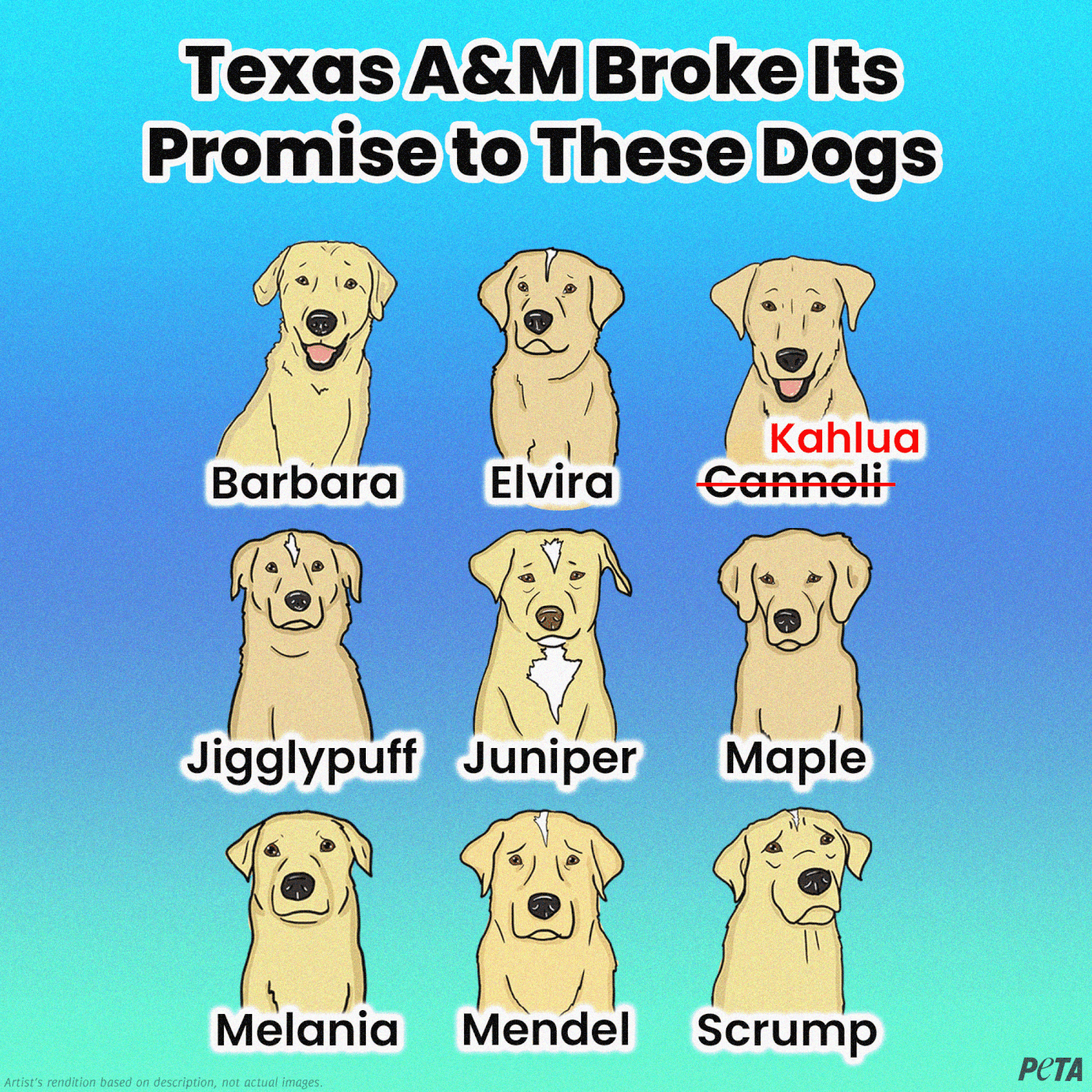 Over the years, Texas A&M went to great lengths to ensure that its burning need to torment and kill dogs in its useless MD laboratory continued unimpeded, including by censoring Facebook and YouTube comments and even banning a man with muscular dystrophy from its campus. And now, in the final stages of withdrawal, Texas A&M clings to its addiction with a vice grip.
Let the school know that this is unacceptable. Healthy, adoptable dogs deserve more, deserve better. They deserve the warmth, safety, and companionship of loving homes, not florescent lights and barren metal cages. They deserve life, not merely existence.
Take action today and tell the dean of Texas A&M's vet school to release the "vet school nine"!
Please send polite comments to:
John R. August
Dean, College of Veterinary Medicine & Biomedical Sciences
Texas A&M University
[email protected]
Please feel free to use our sample letter, but remember that using your own words is always more effective.