What Would Happen to Your Animals in an Emergency?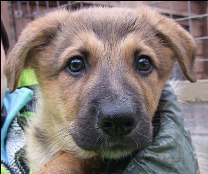 According to a recent poll conducted by the Associated Press and Petside.com, the majority of animal guardians said they wouldn't hesitate to perform CPR on their cats or dogs to save their animals' lives. But the same poll found that most people overlook an equally important way to protect their beloved companions: having an emergency evacuation plan that includes their animals. Our animal companions are helpless against hurricanes, floods, fires, earthquakes, tornadoes, and other natural disasters. Who could forget the images of terrified and dehydrated dogs and cats stranded on rooftops, clinging to trees, and frantically treading water after Hurricane Katrina? Please don't let your animals end up like this.
Make an emergency plan for your animals now, using the following tips:
• Never leave animals behind in an evacuation. You may not be able to return home for weeks, leaving animals stranded without food or water.
•Check with hotels, relatives, and friends to see if you and your animals can stay there until the emergency is over. Many hotels waive "no animals allowed" policies during emergencies.
•Make sure animals are current on vaccinations and are wearing collars with identification tags. Pack leashes, bowls, towels, blankets, litter pans, litter, and at least a week's supply of food and medications.
•If you have no choice but to leave your companions behind, leave them indoors, with access to upper floors and at least 10 days' worth of dry food and water. Fill sinks and multiple containers with water. Place signs in windows and on the front door indicating how many and what kind of animals are inside—rescue teams may be able to save them. TVs, couches, and even homes are replaceable, but best friends aren't.
Please, plan ahead. Visit our page on protecting animals in emergencies for more tips. And to be an even more prepared animal guardian, check with your local Red Cross chapter about companion animal first aid and CPR classes!
Respond
In this Section