"Trick or treat? Smell my feet. Give me something good to eat."
The Halloween rhyme we all said when we were kids is something that perpetual man-child Pee-wee Herman likely says every day. But his love of one particular classic hard candy—Root Beer Barrels—inspired him to encourage candy shoppers to load up their baskets with only vegan sweets this holiday and to avoid those with frightful animal-derived ingredients.
"Boo! Pee-wee Herman here, reminding you that the most delicious Halloween candy is vegan. Root Beer Barrels are my favorite, but for all you little witches, ghouls, and hungry characters out there, Smarties, Swedish Fish, and Airheads are great choices, too—and that's enough to make your teeth rot right out of your head! Eat smart, eat with heart: Choose vegan candy!"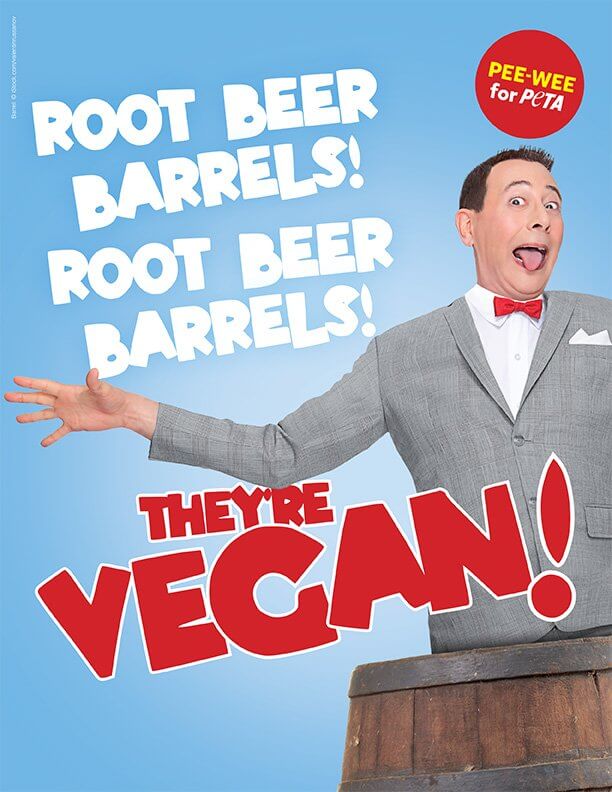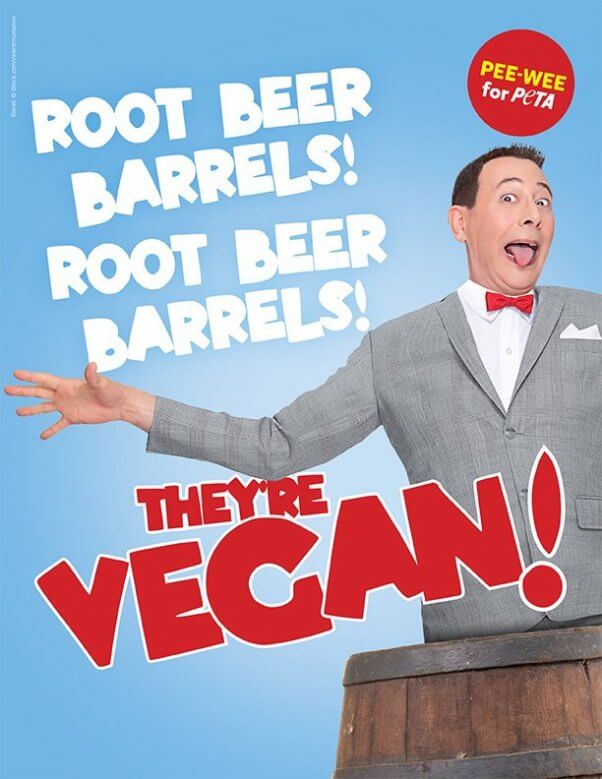 Pee-wee celebrates the simple joys of life with wonder and enthusiasm—and they're vegan!
Every day is a horror story for animals used for food, and some candies contain gelatin made from animal bones, red food coloring called carmine made from ground-up bugs, or milk—which contains pus from cows whose udders get bacterial infections on factory farms and whose babies are torn away from them.
What You Can Do
Pass out vegan candy. Vampires, zombies, and monsters from alternate universes are scary, but the true horror is that food made from gelatin, milk, or other animal-derived ingredients contributes to animal suffering. Click here for a list of frightfully good vegan candy.