After extensive discussions with PETA, the world's largest cereal maker, Kellogg Company, has adopted a new public policy officially ending its cruel and deadly animal tests. Kellogg had pursued these tests for nearly 65 years, as early as 1954, in an attempt to establish questionable human health claims for its food products and ingredients.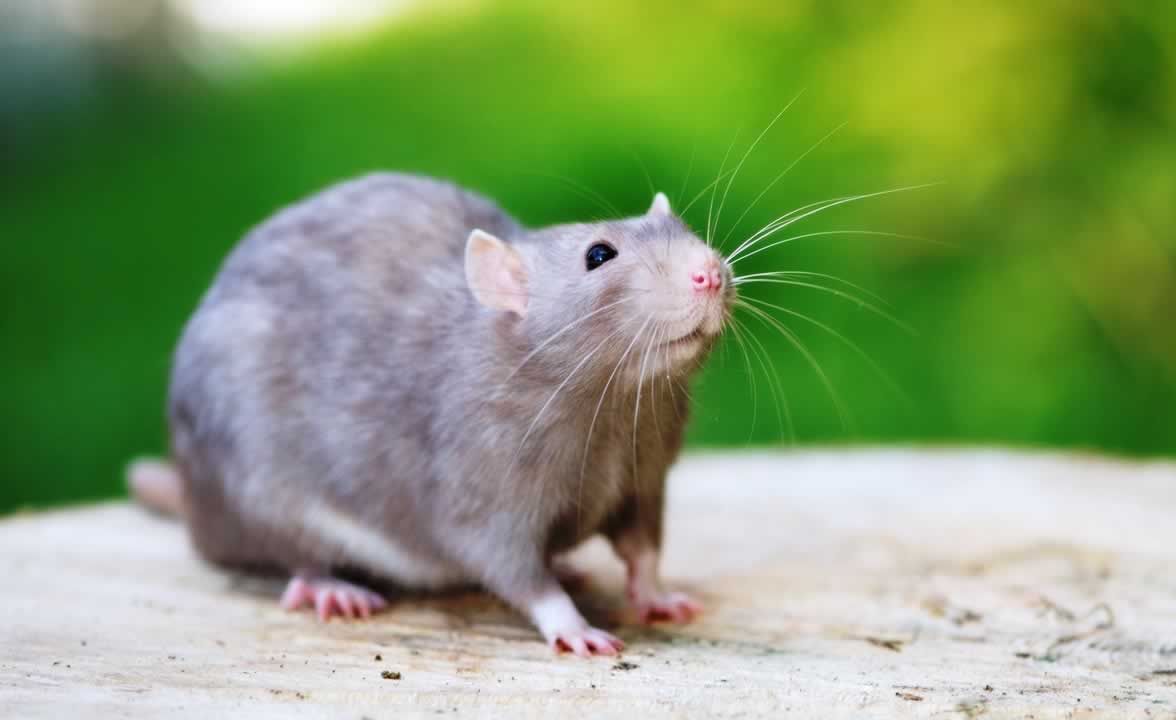 © iStock.com/Alona-Rjabceva
PETA first contacted Kellogg in 2007, urging the multibillion-dollar global food company to stop testing food ingredients on animals. While we made progress with it over the years—it pledged to minimize and limit the scope of its tests on animals, required audits of all testing laboratories, and eliminated animal tests in its own laboratories—our most recent victory with the company was achieved when it dramatically changed its policy and banned animal experiments.
Experiments conducted or funded by Kellogg used more than 1,200 animals.
From 1995 to 2016, Kellogg conducted, funded, and/or supplied materials to deadly experiments that used 1,213 rats and 60 hamsters. In one of these tests, experimenters starved rats for two days, cut off half of their small intestines, fed them fatty acids, force-fed or injected them with drugs, and then killed and dissected them. In another, experimenters fed rats a high-fat diet with wheat bran, repeatedly injected them with a carcinogen that induces colon tumors, suffocated them to death, and dissected them.
---
Learn more about animal tests and PETA's Kellogg victory on The PETA Podcast:
Listen to more episodes on iTunes, Stitcher, and Spotify! Subscribe for new episodes.
---
Like any person, human or otherwise, these animals valued their own lives. Up until the moment they were killed, they experienced unimaginable terror and would have done their best to escape torment and an untimely death. Experimenters reduce complex individuals to nothing more than laboratory equipment and take away their most fundamental right to life—in expensive and time-consuming experiments that when compared to a free and easy coin flip are five times worse at predicting the effectiveness of human clinical therapies.
https://twitter.com/peta/status/1031578775966887936?lang=en
None of these experiments to assess product-marketing claims are required by law. Such tests, which involve common food ingredients with no toxicity concerns, can instead be safely performed using human volunteers, and numerous such studies have already been conducted and published.
Kellogg joins numerous major food companies that have worked with PETA to adopt new policies banning animal tests—including Asahi Group Holdings, Barilla, The Coca-Cola Company, Constellation Brands, Ensuiko Sugar Refining Co., Ezaki Glico, Fuji Oil Holdings Inc., General Mills, House Foods, ITO EN, Kewpie Corporation, Kikkoman, Kirin Holdings, Lipton, McCain Foods, Meiji Holdings, Morinaga & Co., Nagase & Co., NH Foods, Ocean Spray, Nissin Foods Holdings, PepsiCo, POM Wonderful LLC, Riken Vitamin, Sapporo Holdings, Satake Corporation, Sensient Technologies Corporation, Suntory Holdings, T. Hasegawa Co., Toyo Suisan Kaisha, Welch's, and Yakult Honsha.
Here's How You Can Help End Horrific Tests on Animals
Right now at the University of Delaware, experimenter Tania Roth conducts cruel tests on vulnerable, sensitive rats—claiming to study child abuse. Among other atrocities, she's forced alcohol down the throats of newborn rats and trapped terrified animals in inescapable beakers of water, where they frantically swim until they can no longer keep their heads above the water.
These experiments are irrelevant to human health but continue to receive public funding using your tax dollars. Click the button below to demand that the National Institute of Child Health and Human Development stop funding Roth's experiments: