In February, supporters sent more than 30,000 letters asking officials in Caddo County, Oklahoma, to investigate and pursue appropriate cruelty-to-animals charges against a photo booth exhibitor at the Apache Rattlesnake Festival who sews live rattlesnakes' mouths shut so that people can pose with them. We're continuing to pressure the district attorney and the sheriff to enforce the law and condemn the mass slaughter of snakes that takes place each year at this event.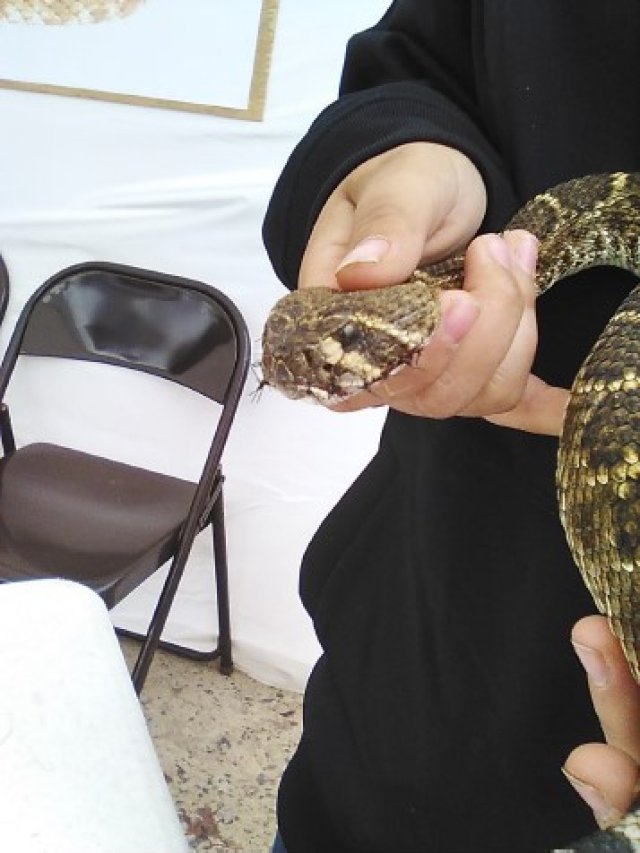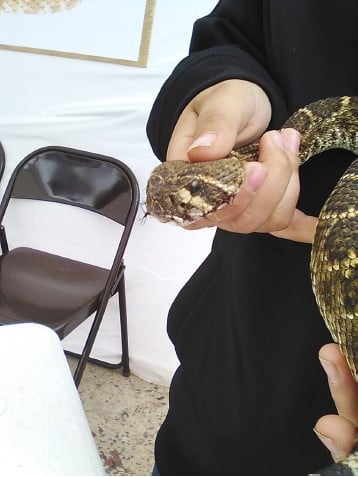 Torturing snakes by sewing their mouths shut is both exceptionally deplorable and seemingly criminal. Please urge the festival's organizers to prohibit any exhibitor who engages in this abusive conduct from participating in the 2023 event. The procedure—which is likely done without any painkillers—leaves the snakes mutilated and unable to take in life-sustaining nourishment for days on end. Rattlesnakes are naturally shy and reclusive reptiles who would prefer to avoid humans than be photographed with them. Exploiting them for photo ops and then killing them is a form of speciesism—a human-supremacist worldview—and has no place at a festival or anywhere else.
Please speak out by urging organizers of the Apache Rattlesnake Festival to ban any exhibitor who sews live snakes' mouths shut.
Call, e-mail, and post polite comments to:
Ronnie Orf
Board of Directors (President)
Apache Rattlesnake Festival
[email protected]
580-588-2880
Apache Rattlesnake Festival Facebook
Please feel free to use our sample letter, but remember that using your own words is always more effective.