My Five Favorite Gluten-Free Vegan Products
I'll admit it: When I first started eating gluten-free, I was completely lost. I was vigorously reading labels for signs of wheat and overwhelmed by the abundance of flour (rice flour, potato flour, sorghum flour …). But now I walk into the super market like a champ and head right to my fridge and pantry staples without a second thought.
So what are those staples exactly, you ask? In no particular order they are …
Food for Life Wheat & Gluten Free Brown Rice English Muffins
These are great toasted and topped with vegan cream cheese and everything-bagel seeds or as the bun for a hearty sandwich or veggie burger.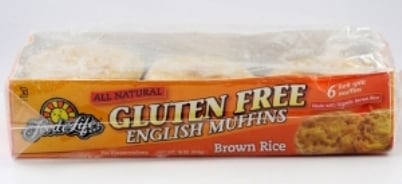 Ancient Harvest Quinoa Pasta
These noodles are great topped with marinara or pesto or used in a cold pasta salad.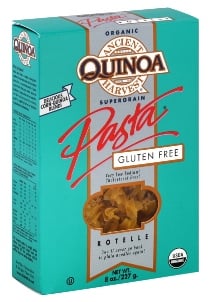 Daiya Cheese Jalapeño Garlic Havarti Style Wedge
This spicy and creamy "cheese" makes the perfect queso to pair with tortilla chips! I also like to add it to my veggie burgers for an extra kick.
SoL Cuisine Original Burger
Every "veg-head" needs a go-to veggie burger, and this one does the trick for me. It heats up nicely right in a skillet and also over an open flame out on the grill.
Lightlife Tofu Pups
I like to dice these veggie dogs up and put them in some veggie chili or deep fry them in gluten-free corndog batter.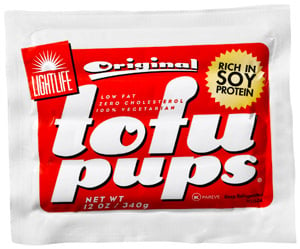 Respond