Ways to Help Animals in Laboratories
Written by
April 18, 2011
|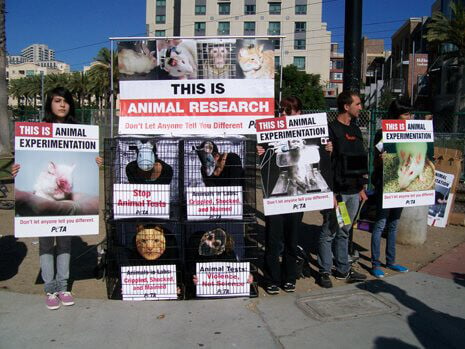 Today marks the start of World Week for Animals in Laboratories. People frequently ask PETA what they can do to help stop the abuse of animals used in experiments. Of course, we always suggest taking action in our current campaigns against animal testing and only supporting companies that are cruelty-free. But there are many other easy ways to make a difference. Here are five more steps you can take:
Please also be sure to share this information with friends and family and encourage them to make the same compassionate decisions.
Written by Jeremy Beckham
Related Posts
Respond
Comments
If your comment doesn't appear right away, please be patient as it may take some time to publish or may require moderation.
By submitting this form, you are agreeing to our collection, storage, use, and disclosure of your personal info in accordance with our privacy policy as well as to receiving e-mails from us.