Five Ways to Be a Sweetheart for Animals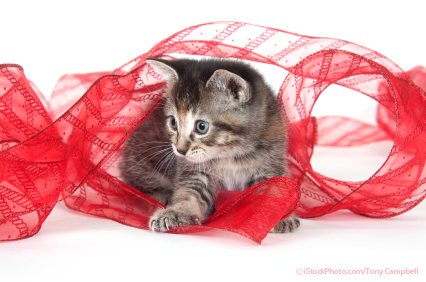 Want to make your Valentine's Day extra sweet this year? Take some time to play Cupid for not only your loved ones but also animals! If you're not sure where to start, we've put together five simple ways that you can be a sweetheart for animals:
1. While you're busy writing love letters to your sweetheart, take some time to write a letter that can save an animal's life. Check out these great tips for writing letters to editors, corporations that abuse animals, and legislators, and get started today!
2. Impress your sweetheart with a delicious meal made with vegan ingredients. Better yet, impress your coworkers, friends, and family all month long by making them cruelty-free treats like vegan chocolates and baked goods. We've got great vegan dessert recipes, so check 'em out and spread the delicious love!
3. Since this holiday is all about love, why not show some love to animals who are social and intelligent and love their friends and family just as we do? We're talking about chimpanzees, of course, so take a minute to speak out and help stop cruel experiments on them!
4. If you're traveling to meet your valentine, be sure to help animals on the way there. It's easy—just grab some PETA leaflets (or create your own), and leave them in the back pockets of airplane seats, give them out to curious fellow travelers, or just leave them at public bulletin boards in coffee shops and local establishments!
5. The focus on Valentine's Day doesn't have to be your significant other. Shower your animal companions with love instead by taking them for walks, spending time together at home, and serving them a fancy dinner! In fact, go above and beyond by working with your elected officials to pass animal-friendly legislation in your hometown.
These are just a few ways to show animals some love this Valentine's Day, but there are many more ways that you can help animals every day—just join PETA's Action Team for more ideas!