8 Ways to Help Animals Using Stickers
Activism can be fun and easy, especially with stickers on your side. Stickers are versatile and can be used almost anywhere. Check out these ideas to get you started, and then click here to order your free supply of animal rights stickers!
1. At the gym: Place a sticker on your water bottle to let gym members know that "animals are not ours to wear."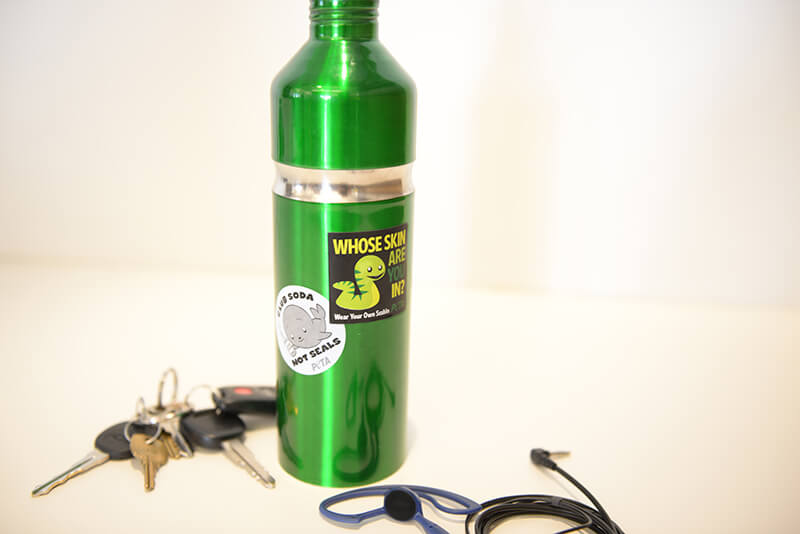 2. At the office: Consider putting a sticker on your laptop—you'll have an effective conversation starter whenever you go into the office or work from a coffee shop or an airport!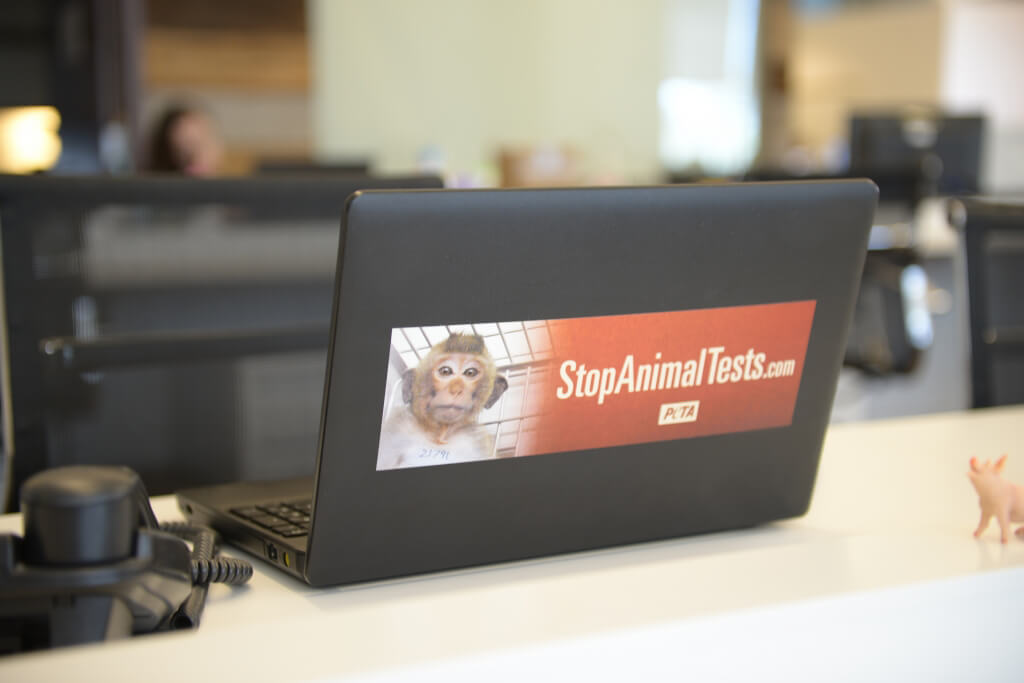 3. On your phone: Let your phone do the talking for you with a bold "anti-fur" sticker on your mobile device or phone case that is sure to catch the attention of bystanders.

4. On the fridge: A sticker strategically placed on the refrigerator—or on specific items in the fridge—can remind housemates that "animals are friends, not food."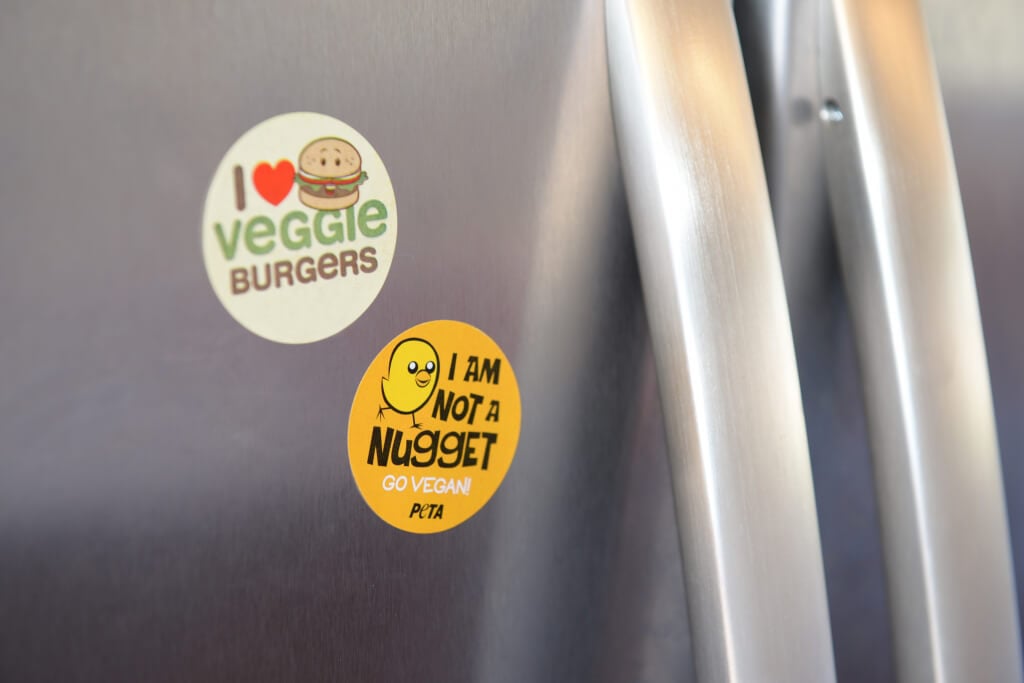 5. In traffic: Put hours spent in traffic to good use—a bumper sticker will reach thousands of captive drivers while you sing along to the radio.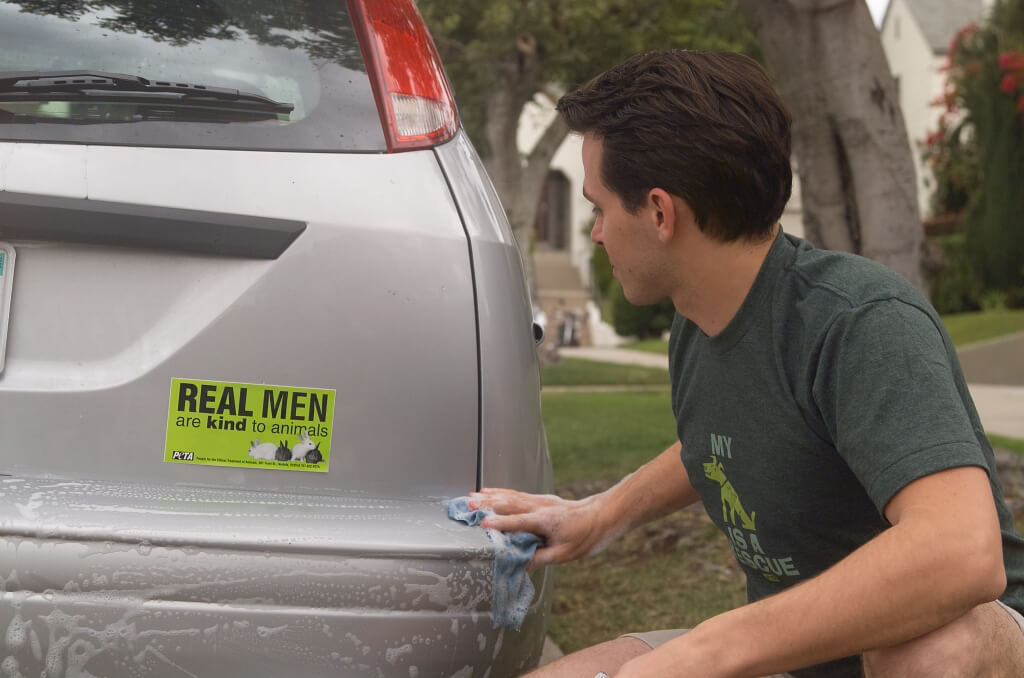 6. At a restaurant: Make a lasting impression on restaurant staff by placing an animal rights sticker on your check receipt before leaving.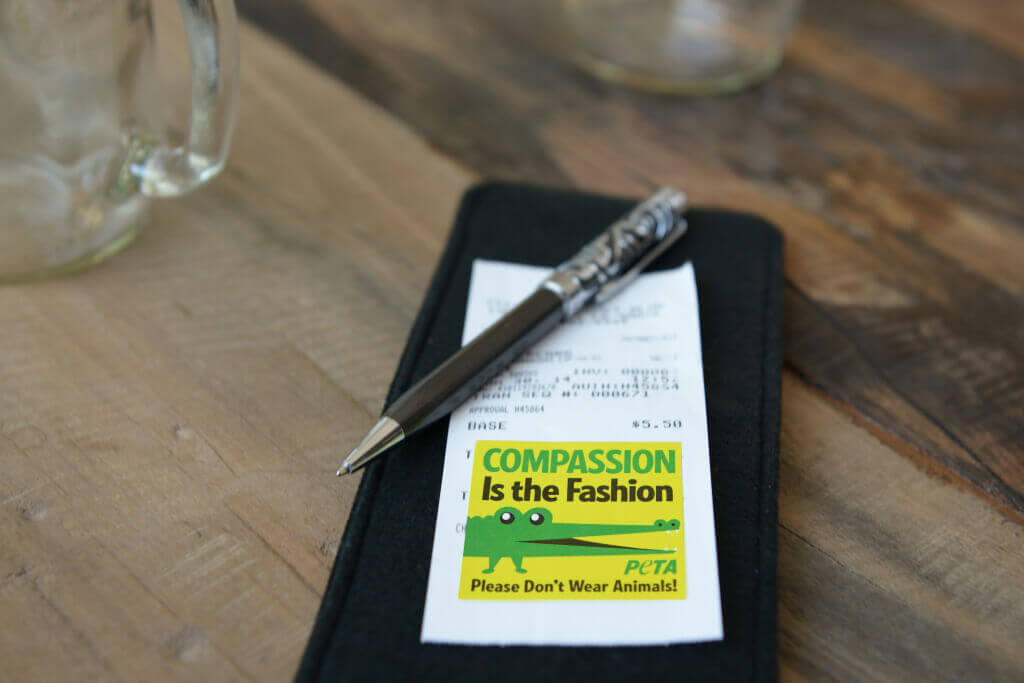 7. On your mail: Slap a "Go Vegan!" sticker on your outgoing mail—you never know who may be inspired to make the switch.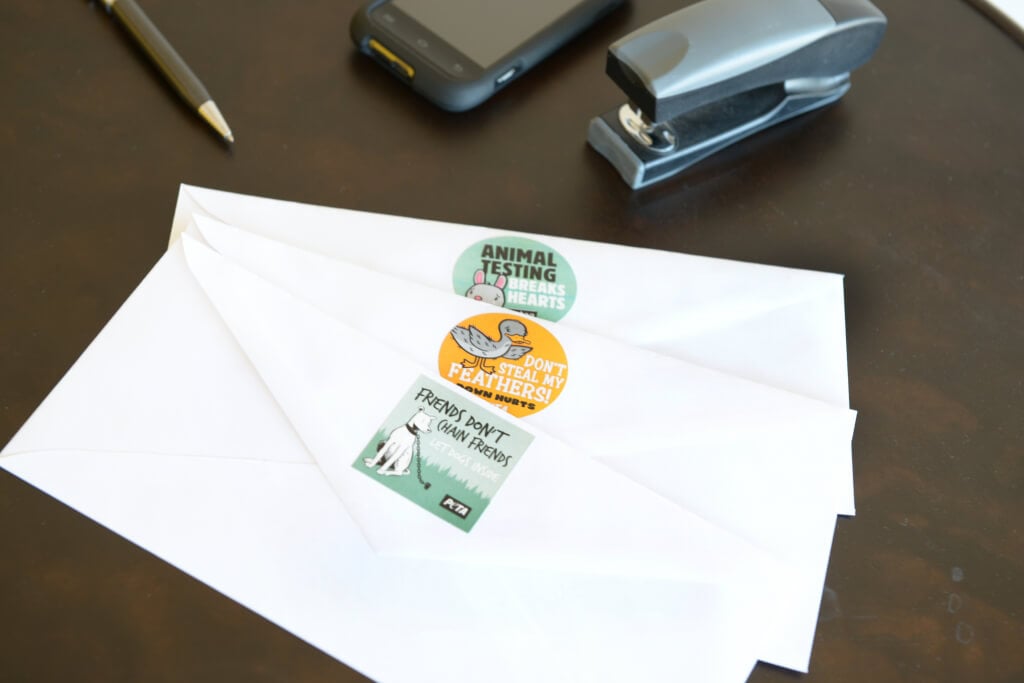 8. At a concert: Stickers are a form of self-expression. Flaunt them at concerts, festivals, and other gatherings. Morrissey does it!
Are you ready to get started? Order your free stickers now!
All fields in bold are mandatory.
By submitting this form, you are agreeing to our collection, storage, use, and disclosure of your personal info in accordance with our privacy policy as well as to receiving e-mails from us.