French Green Lentil Soup
The following post was written by PETA celebrity marketing coordinator Lauren Gordon.
This soup has quickly become one of my favorite dishes. It's hearty enough for an entire meal, and the French green lentils are packed with protein, fiber, and folic acid. The preparation is pretty easy, and you can make a pot for dinner and save some for the following day's lunch (if it doesn't get gobbled up before then!). Or try pairing it with some hummus and pita bread. French green lentils can be found in the bulk food section of natural-food stores, and other types of lentils can be easily substituted in this recipe.
French Green Lentil Soup
1/2 cup French green lentils
2 cups chopped yellow onions (2 medium-sized)
1 Tbsp. minced garlic (2 large cloves)
3 Tbsp. virgin olive oil
1 tsp. kosher salt
1/2 tsp. freshly ground black pepper
1 Tbsp. minced thyme (dried or fresh)
1 tsp. ground cumin
1 cup diced celery (2 stalks)
1 cup diced carrots (2 carrots)
2 cups vegetable stock
2 Tbsp. tomato paste
1 Tbsp. red wine vinegar
In a small bowl, cover the lentils with boiling water for 15 minutes. Drain.
In a large pot or Dutch oven, sauté the onions and garlic with the olive oil, salt, pepper, thyme, and cumin for 10 minutes over medium heat or until the vegetables are translucent and very tender.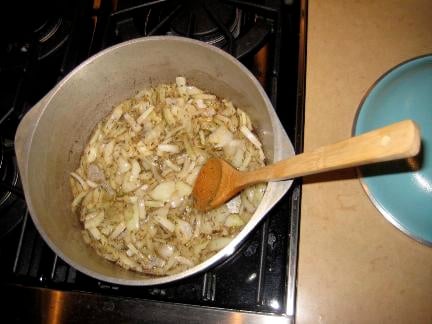 Add the celery and carrots and sauté for 5 more minutes. Add the vegetable stock, tomato paste, and lentils. Cover and bring to a boil. Reduce the heat and simmer, covered, for 1 hour or until the lentils are cooked through.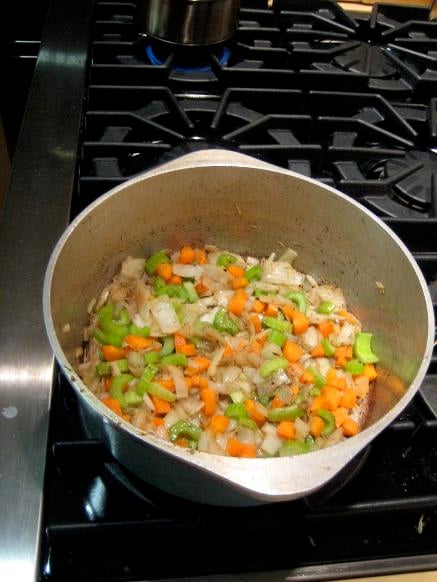 Uncover and check the soup periodically to ensure that there is enough liquid to cover the lentils. Add more broth and/or water if needed.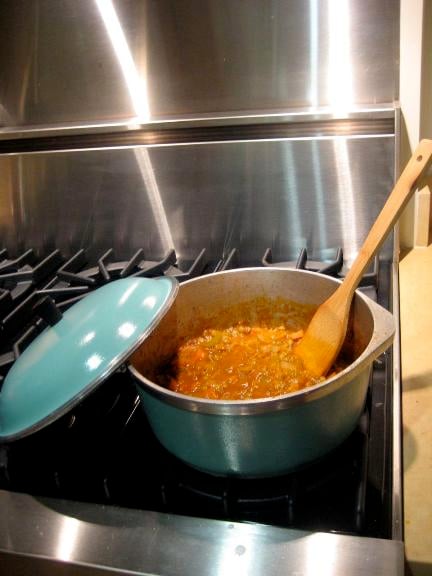 Check the seasonings and adjust to taste.
Stir in the red wine vinegar.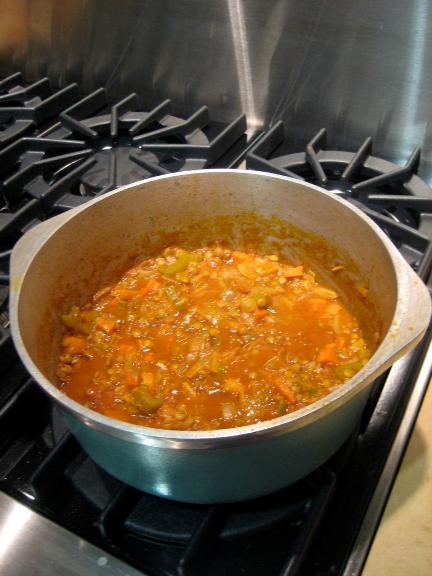 Makes 4 servings
This recipe was adapted from Kiss My Spatula.
Respond