We Went to Trejo's Tacos and Ate All the Vegan Things
If you've driven down South La Brea Avenue near West Olympic Boulevard in Los Angeles, you might have noticed Danny Trejo's new restaurant, Trejo's Tacos, which features a juicy, delicious vegan taco and a wide selection of all-vegan toppings. The menu was designed by Daniel Mattern, formerly of Cooks County.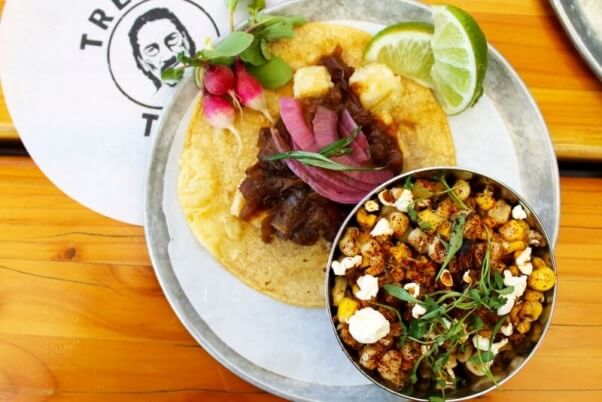 The tofu taco was inspired by none other than Yotam Ottolenghi's black pepper tofu. It features deliciously fried (yes, fried in all its vegan glory) organic tofu with serrano peppers, scallions, and cilantro—all wrapped in a delectable handmade tortilla. Plus, there's a variety of vegan toppings, like street corn (cooked with house-made vegan butter), pinto and black beans, the most flavorful guacamole you've ever had, Spanish rice, Danny's rice, escabèche, and a wide selection of salsas to top them with.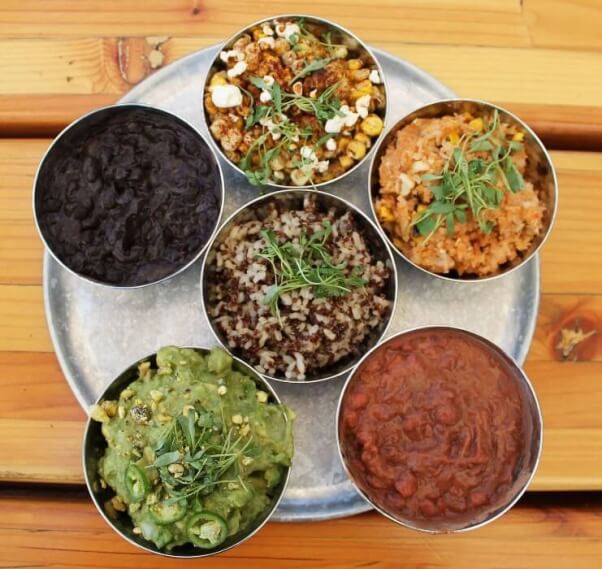 Food isn't all that Trejo's Tacos has to offer: There's also a selection of delicious and refreshing drinks. You can have anything from vegan horchata (yes, praise Danny for this wonderful gift that he has bestowed upon us) and aguas frescas to kombucha on tap and an assortment of delicious coffee drinks—all vegan.
With the rise of vegan living and the influence of Latin cuisine in Los Angeles, Trejo's is already a new favorite spot for vegans. Going vegan has never been easier!
Written by Yennifer Martinez
A version of this post originally appeared on PETALatino.com.
Respond