Smoky, Crunchy Breakfast Tempeh
No need to bring home the bacon—bring home the tempeh instead!
My favorite way to enjoy this breakfast staple is piled high on a tofu and vegan cheese sandwich.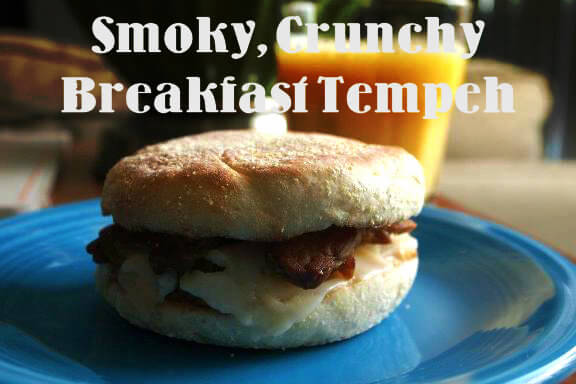 Smoky, Crunchy Breakfast Tempeh
From The Compassionate Cook
1 Tbsp. vegetable oil
8 oz. tempeh, very thinly sliced
2 tsp. liquid smoke
1 Tbsp. soy sauce or tamari
In a sauté pan, heat the oil until quite hot.
Add the tempeh slices and fry on both sides until brown and crispy.
Add the liquid smoke and soy sauce or tamari (be careful—the oil may spatter).
Turn the tempeh over and cook for another minute.
Makes 2 to 4 servings
Want more great recipes like this? Order your copy of PETA President Ingrid E. Newkirk's cookbook The Compassionate Cook now!
Related Posts
Respond