Knish in Crisis—Vegan Recipe Saves the Day!
Has all this talk of a knish shortage got you craving one of your own? Well, look no further than this tasty recipe for a vegan knish. Enjoy!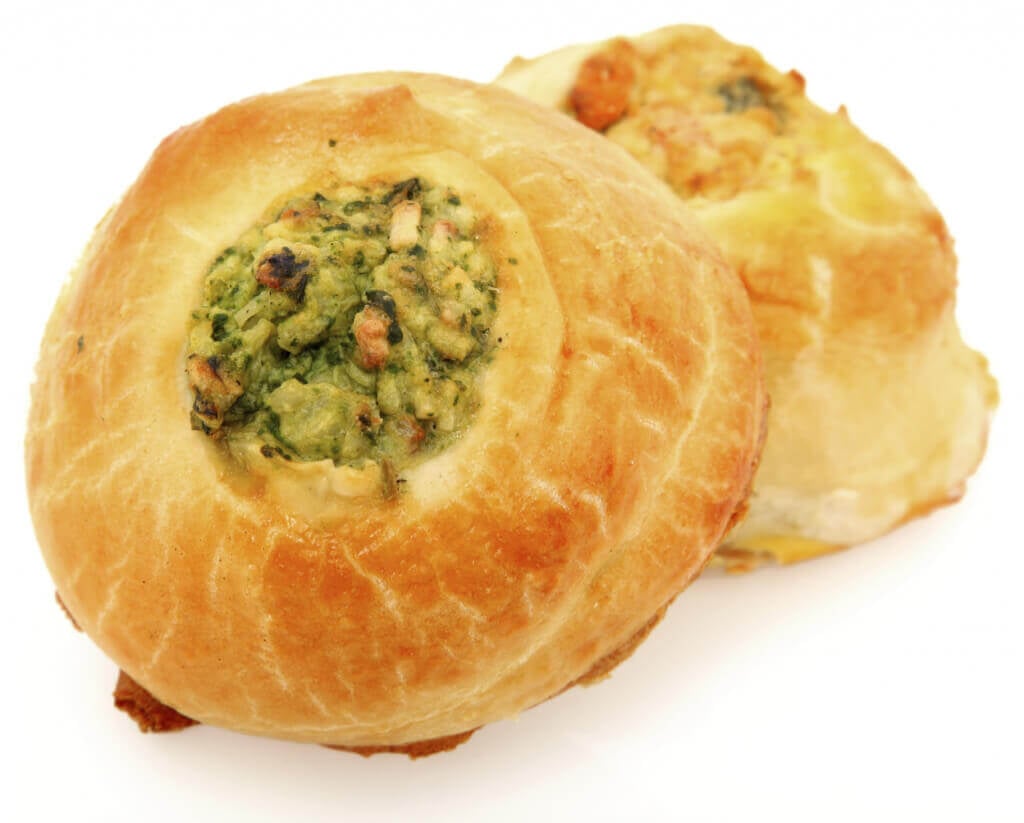 iStock.com/PhotoEuphoria
Vegan Knishes
2 1/2 cups mashed potatoes
3 Tbsp. oil
2 tsp. salt
3 cups unbleached white flour
1 tsp. baking powder
1/2 cup cold water
1 cup chopped onions
1 1/2 cups mashed tofu
1/4 cup chopped fresh parsley
1/2 tsp. garlic powder
1/4 tsp. black pepper
• Preheat the oven to 350°F.
• To make the dough, beat together 1 cup of the mashed potatoes, 1 tablespoonful of the oil, and 1 teaspoonful of the salt. Add the flour and baking powder and mix well. Mix in the water and knead into a smooth dough. Let rest on a board, covered with a cloth, for 1/2 hour.
• To make the filling, sauté the onions in the remaining oil until transparent. Add the tofu, parsley, garlic powder, and pepper and mix well.
• Cut the dough into 4 sections, then roll each as thin as possible (about 1/16-inch thick). Cut into 5-inch-by-6-inch rectangles. Place 2 or 3 tablespoonfuls of the filling in the middle of each rectangle. Fold the sides in first, then the ends. Place folded side down on an oiled cookie sheet.
• Bake for 25 minutes, or until golden.
• Serve with horseradish or mustard.
Makes 15 to 18 knishes
Respond