High Flyin' With New Vegan Snacks!
The following article was written by Keegan Baur.
Have you ever been frustrated by the lack of vegan options offered on airplanes? I know I have. I usually try to grab something from an airport vendor before I board, but sometimes you're in a hurry or you just plain forget. Then for the next few hours, you're stuck in the air, cramped, hungry, and cranky. Well, now your problems are solved when flying with Alaska Airlines!
On March 1, 2011, Alaska Airlines began offering its first gluten-free and vegan snack pack, called the "Mediterranean Tapas Picnic Pack." It comes with multigrain chips, sun-dried tomato hummus dip, snack olives, almonds, a fruit strip, and dark espresso chocolate. And you get all this for just $6 a pop!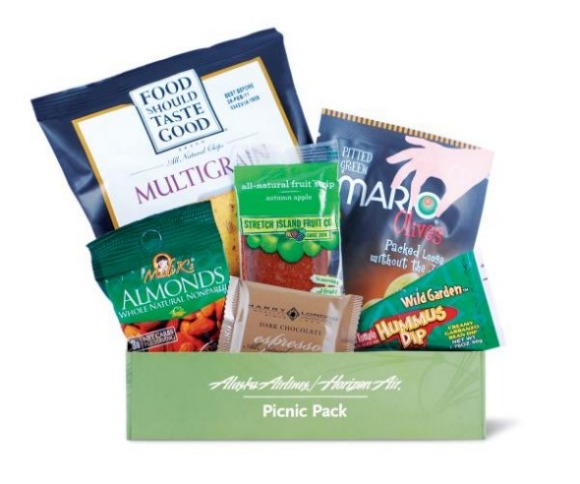 In general, I am 100 percent on board with any situation in which I'm given hummus or chocolate, so I know which airline I want to fly with on my next trip. If you could request any vegan food item while on an airplane, what would you choose?
Respond