Green Bean Fries
Fries don't have to be made from potatoes! Any kind of vegetables—including carrots, zucchini, and green beans—can be used, and the good news is that you don't have to fry 'em to make 'em. Try out this tasty recipe for baked green bean fries with garlic and vegan Parmesan. Enjoy!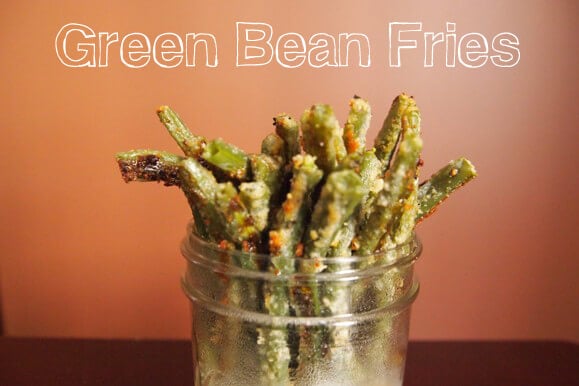 Green Bean Fries
2 cups fresh green beans
1 Tbsp. extra-virgin olive oil
1/2 Tbsp. garlic powder
1/2 tsp. sea salt
1/2 tsp. black pepper
2 Tbsp. vegan Parmesan
Preheat the oven to 425°F.
Wash the green beans and snip the ends off. Pat dry.
In a small bowl, combine all the ingredients and toss until the green beans are well coated.
Bake for 10 minutes, then broil for an additional 2 minutes.
Serve immediately with your favorite dipping sauce.
Makes 2 servings
Respond