The American Vitiligo Research Foundation: Research Without Animals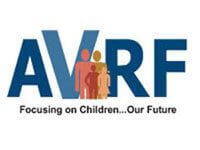 When Stella Pavlides was diagnosed with vitiligo, a skin condition that causes a lack of skin pigment and extreme sensitivity to sunlight, she wanted to become active in raising awareness about it. Pavlides soon discovered that vitiligo charities funded cruel experiments on animals. So she created her own charity, the American Vitiligo Research Foundation (AVRF) in 1995. The AVRF supports only non-animal research, such as voluntary human studies.
Leading dermatology researchers at prestigious universities, including Harvard University and the University of Florida College of Medicine at Gainesville, have praised AVRF for its progressive mission, and Florida Gov. Jeb Bush designated April as Vitiligo Awareness Month.
The AVRF works to improve humans' lives without taking animals' lives. "[T]he AVRF is the ONLY humane vitiligo charity in the world," Pavlides says. "We are proud of that, and we work diligently to raise money for humane research."
For more information or to make a donation, visit AVRF.org.
Search for more cruelty-free charities.
Respond