Top Five Reasons to Protest SeaWorld
|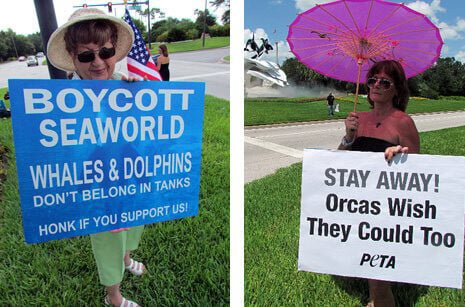 © Carla Wilson
 
PETA supporters in Orlando, Florida, spent the Fourth of July weekend declaring independence for whales and dolphins held captive at SeaWorld. Here are the top five reasons that freedom should include marine animals.
You can help by writing to SeaWorld and asking the company to let its prisoners go free—to transitional coastal and wildlife sanctuaries.
Written by Michelle Sherrow
Related Posts
Respond
Comments
If your comment doesn't appear right away, please be patient as it may take some time to publish or may require moderation.
By submitting this form, you are agreeing to our collection, storage, use, and disclosure of your personal info in accordance with our privacy policy as well as to receiving e-mails from us.