Published by .
Over the weekend, environmentalists, feminists, health enthusiasts, vegans, lactose-intolerant folks, and people who just give a darn all over the U.S. banded together to participate in a powerful set of student-led Starbucks demos. From California to North Carolina, Minnesota to Georgia, and Florida to New York, activists rallied to deliver a very important message to Starbucks: Drop the vegan milk surcharge!
Starbucks customers and activists aren't messing around anymore when it comes to the 80 cent surcharge for vegan milk. We simply shouldn't have to pay extra for making the right choice.
Industry practices including raping and murdering mother cows as well as kidnapping and killing their babies are reasons enough not to sell dairy at all. But at the very least, Starbucks shouldn't set prices that deter its customers from choosing vegan milk instead.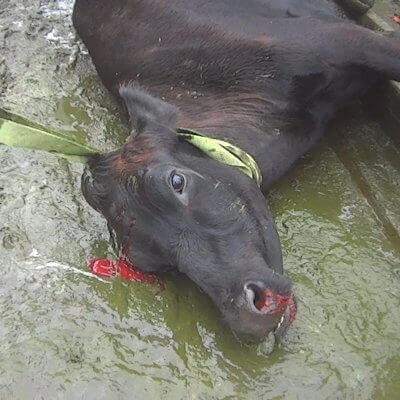 And let's not forget that cow's milk is the biggest source of carbon dioxide emissions across Starbucks' operations and supply chain—and that the company recently announced its goal to reduce its carbon emissions, water withdrawal, and waste sent to landfills by 50% by 2030.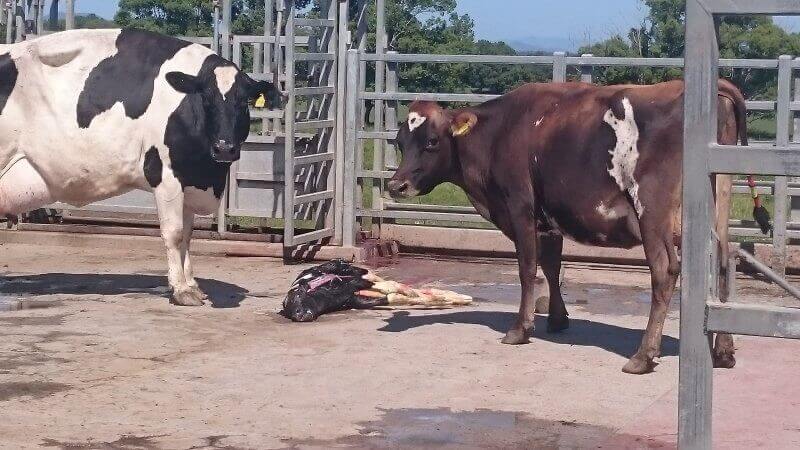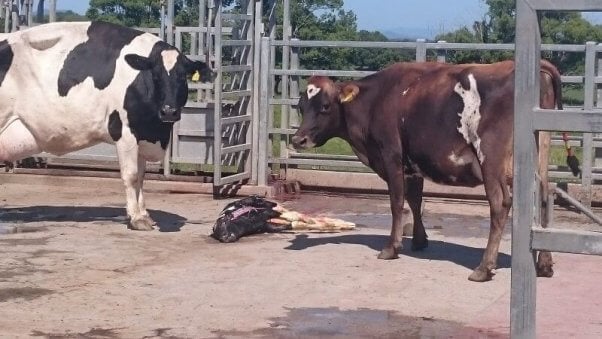 Clearly, the coffee giant needs to stop exploiting gentle cows if it actually wants to reach these lofty goals. And we think it already knows that. Starbucks CEO Kevin Johnson has said that he'll push customers to choose almond, coconut, soy, or oat milk, all of which are more environmentally friendly than dairy. He stated, "Alternative milks will be a big part of the solution." Of course! But continuing to charge more for vegan milk while admitting that it's the key to reducing Starbucks' massive carbon footprint is irresponsible and unethical.
Right now, 15% to 20% of Starbucks customers in North America already opt for vegan milk, and they're being fined for helping to protect animals and the environment. The remaining 80% to 85% of customers might be avoiding making the right choice only because they know Starbucks would penalize them for it. So the surcharge has got to go.
That's why students in 15 states—including members of PETA's youth-led movement, Students Opposing Speciesism (SOS)—took time to tell Starbucks that it's not too latte to make things right: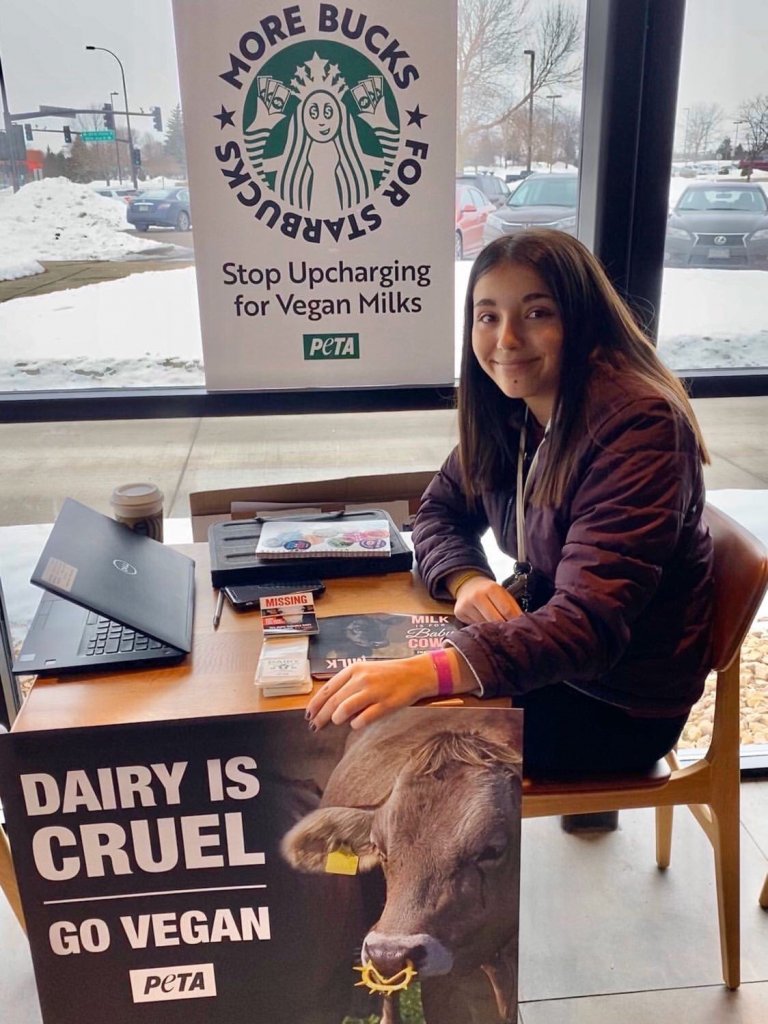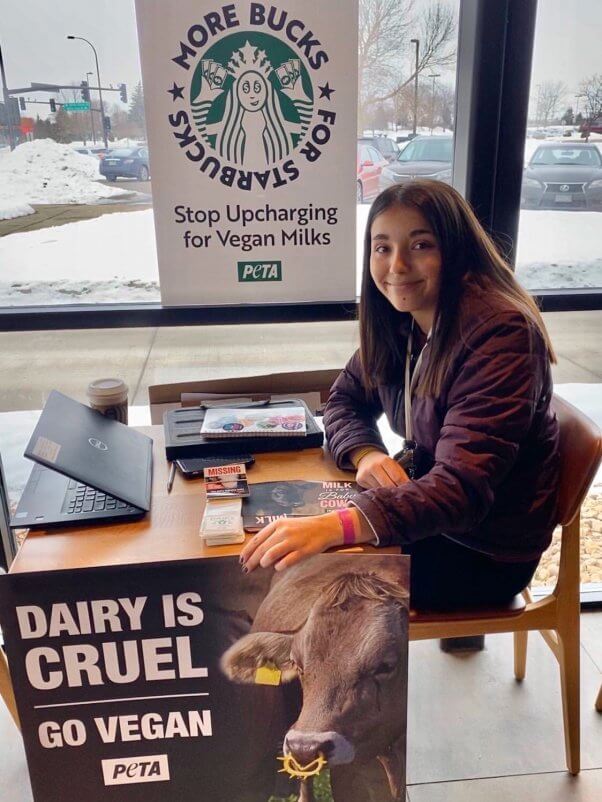 Minnesota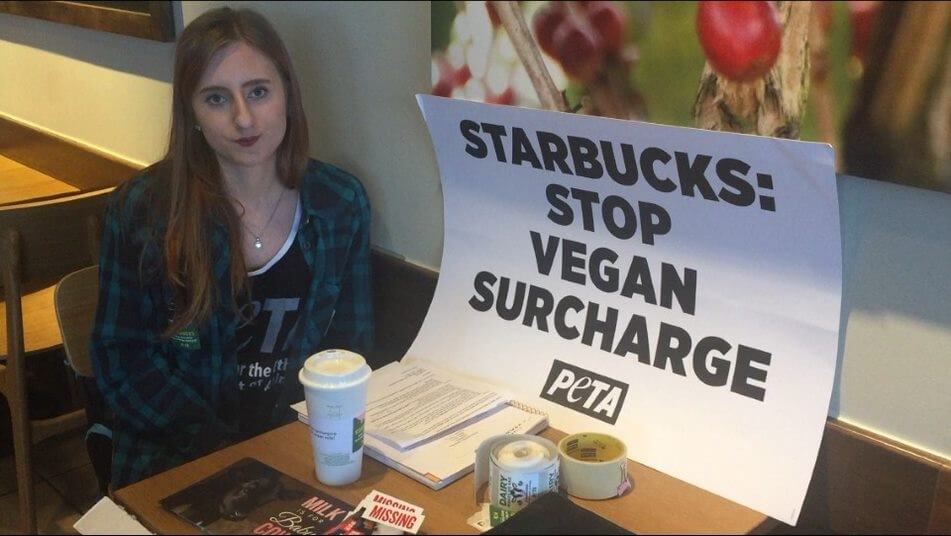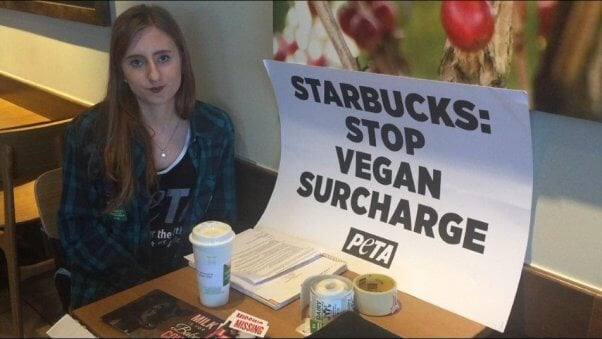 Missouri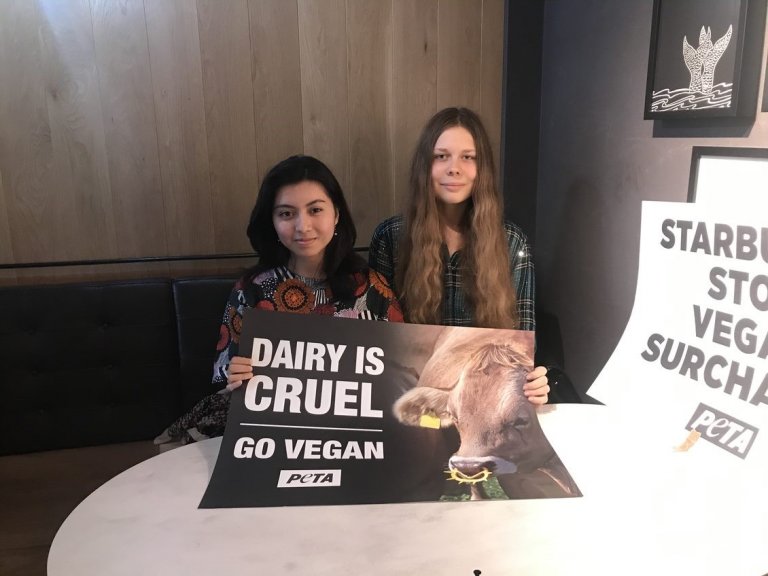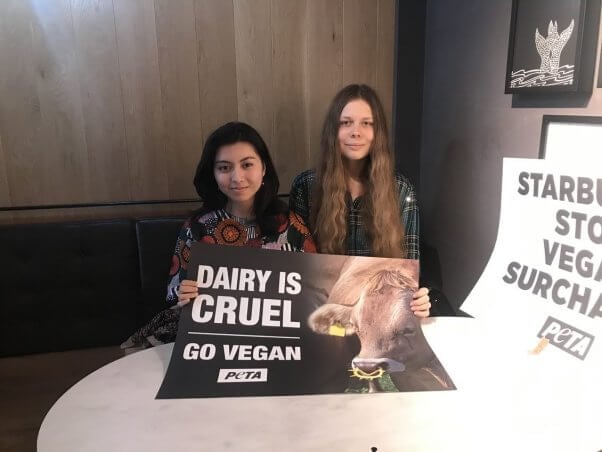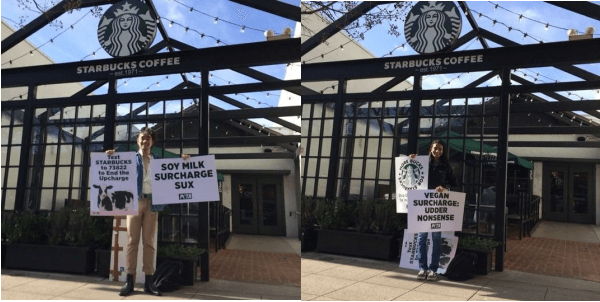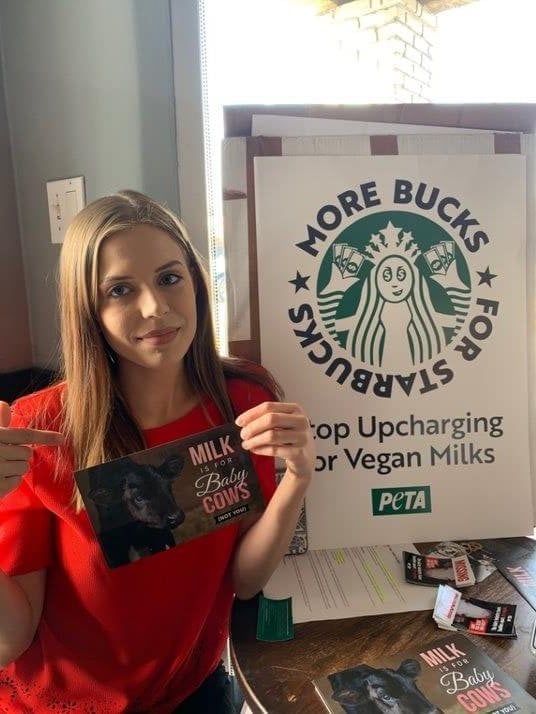 California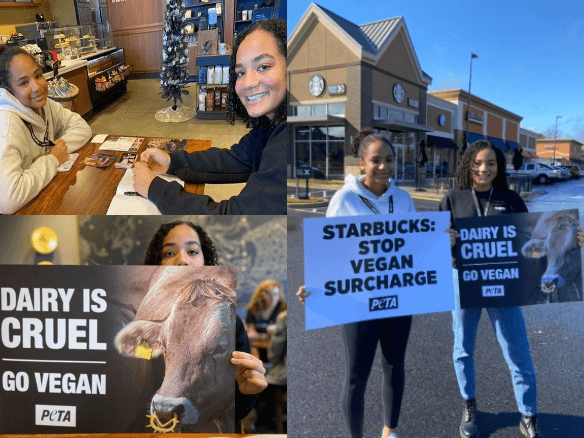 Maryland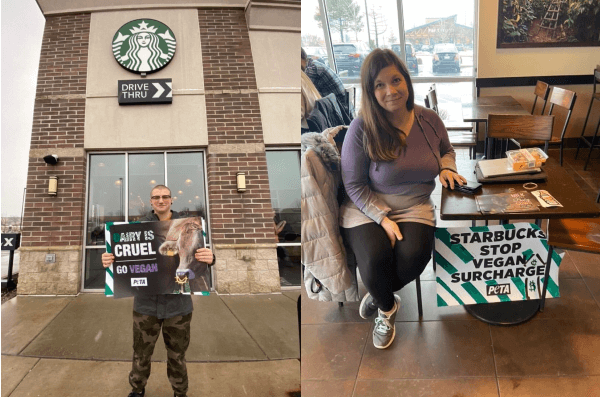 Illinois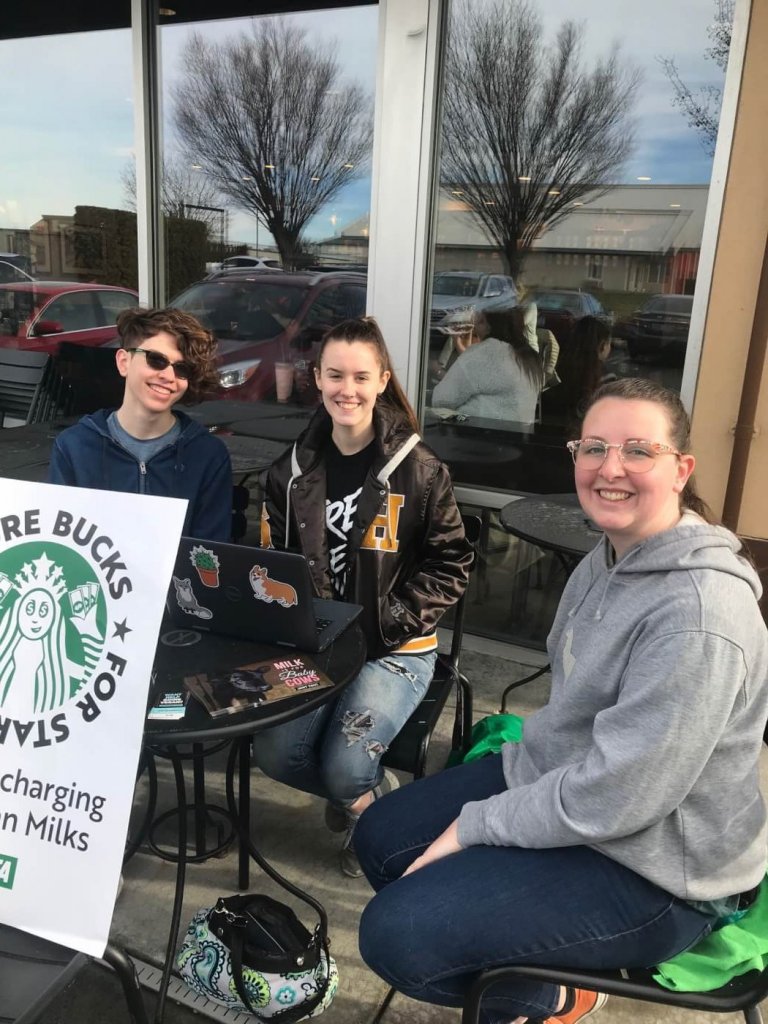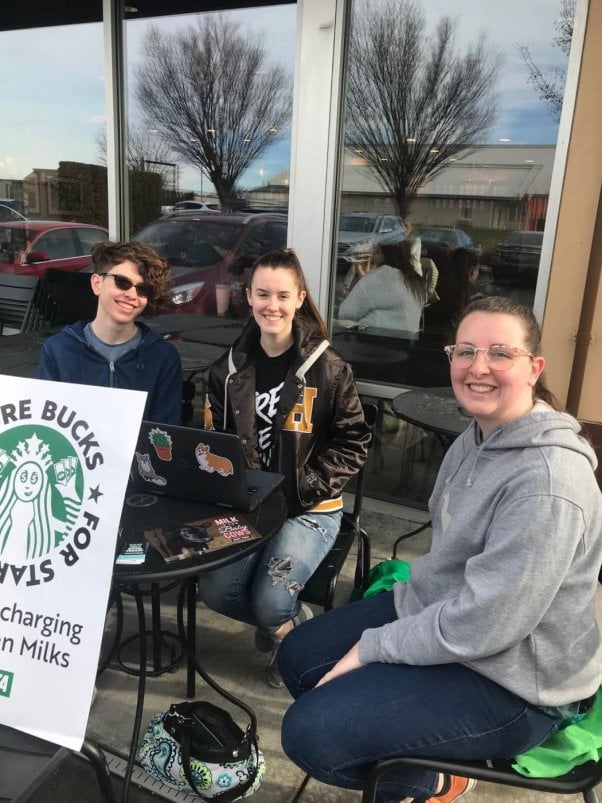 Washington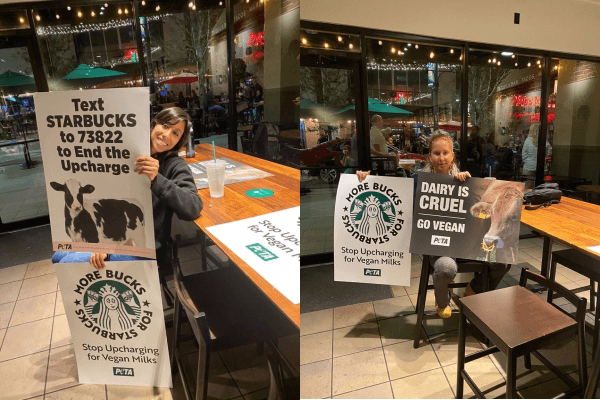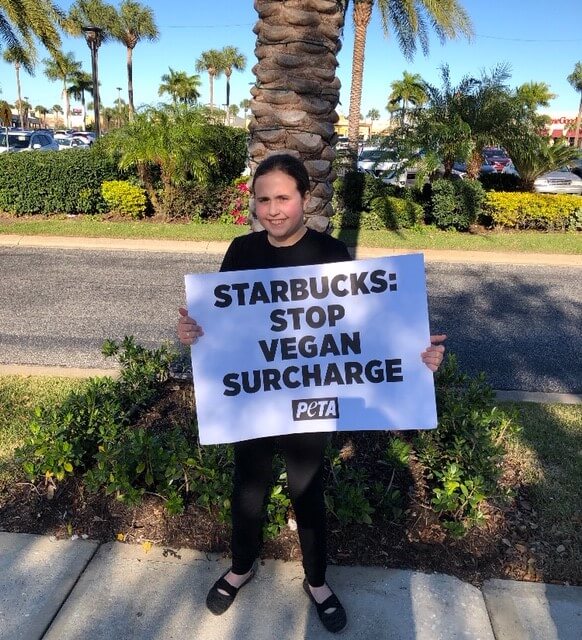 Florida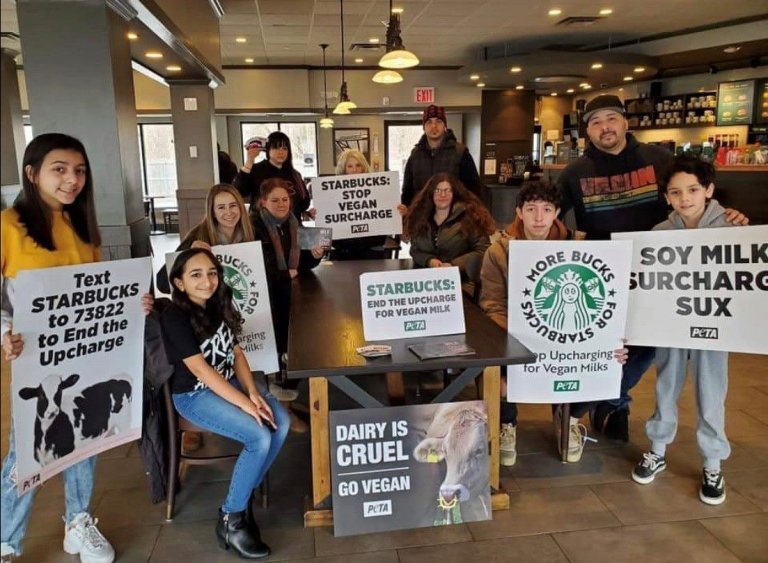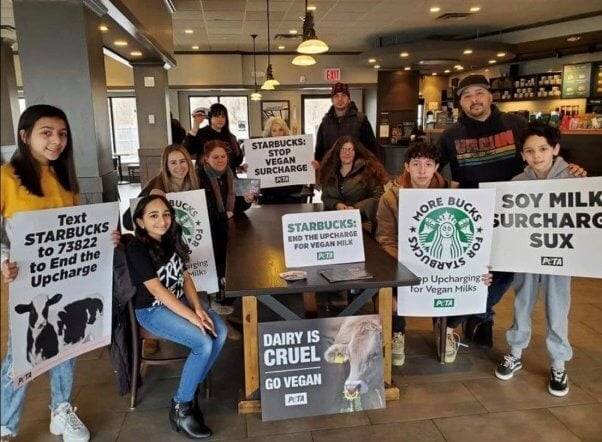 New York
People like these students, who aren't afraid to speak up for what's right, are the ones who will change history. Feeling inspired by their efforts? There are tons of actions you can take to help save cows and the planet: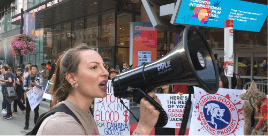 How to Organize Your Own Protest
Are you a student who wants to make a direct change for animals? Take it to the streets by holding a protest! We will help you every step of the way.