Have you ever wondered how you can inform students at your school about animal rights? Set up a table with leaflets and stickers about animal issues! "Tabling" is an effective way to get information out to lots of people at once. Follow the tips below and you're sure to be saving animals in no time. 📣✊
Set Up
Before you get started, contact PETA's Student Campaigns Department by e-mailing [email protected] so we can help you plan your tabling event. Keep in mind that we need at least two weeks' notice to hook you up with free posters and leaflets. 📅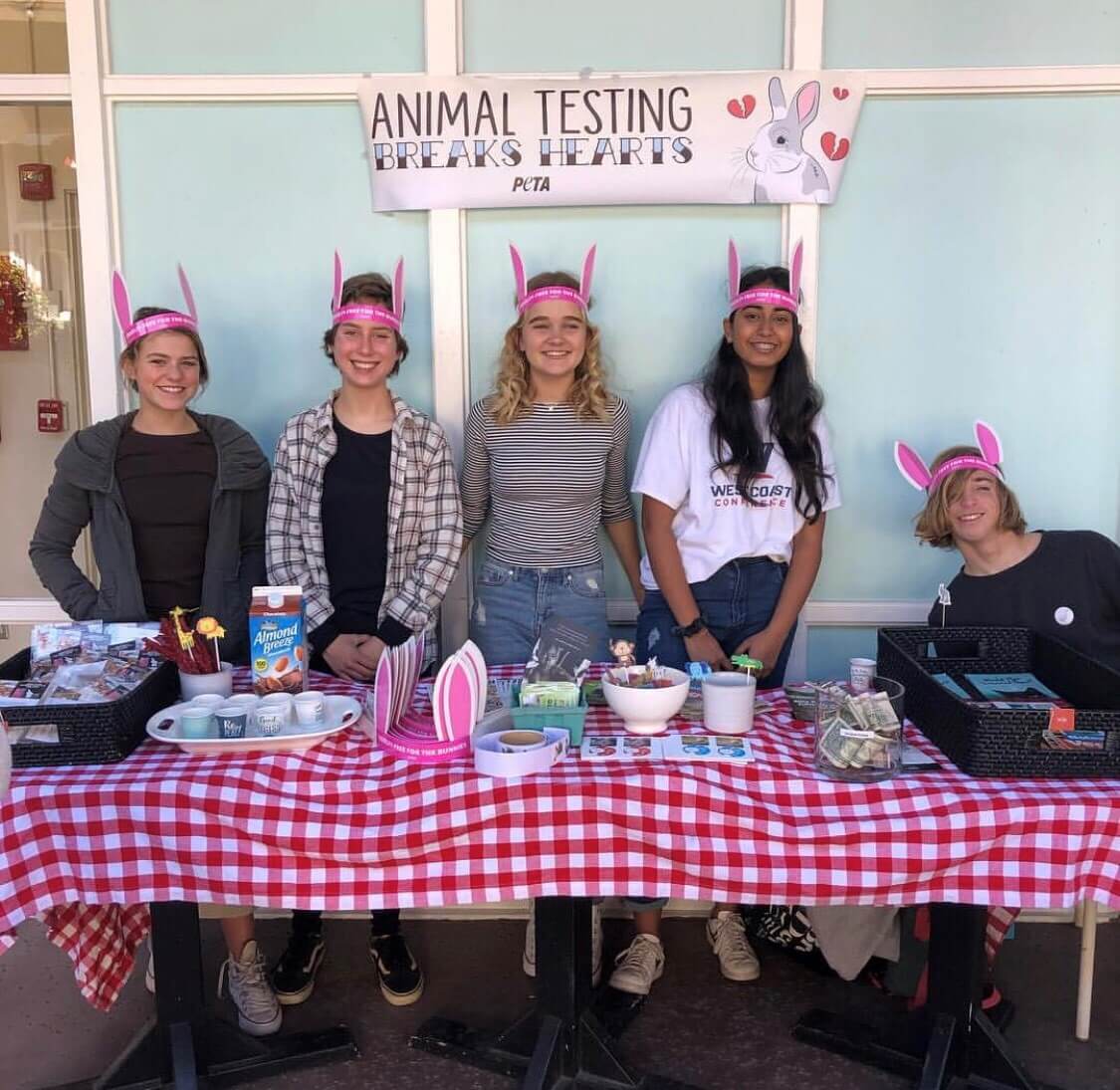 Get permission from your school (or wherever you're planning to table). Most students set up their table in the cafeteria, the hallway between classes, or the library—wherever there's lots of foot traffic. On the day of the event, make sure your table looks inviting and orderly, and put some type of freebie or takeaway on it. This will entice people not only to stop by but also to remember your message for years to come.
Gather Signatures
Make sure your table has petitions, pledges, or club signup sheets. (Don't have a club yet? Check this out.) The signatures and contact info on petitions are the key to keeping people updated and involved once they've left your table. Looking for a petition or pledge on a specific issue? E-mail us for assistance.
Engage People
Don't wait for students to come to you—stand in front of your well-organized table and talk to those who pass by. If it'll help you, prepare a friendly opening line. It can be as simple as "Hi! Did you get one of these yet?" or "Do you have a moment to sign my petition?" Talk to as many people as possible, and make sure everyone leaves with stickers and leaflets.
Be Prepared
By educating yourself on the issues in advance, you'll ensure that answering questions will be a breeze. We find it helpful to memorize at least three facts from the literature on your table. And make sure students leave with a leaflet on the issues discussed—for example, if someone asks about the dairy industry, give them a leaflet about going vegan.
Don't Be Afraid of Tough Questions
Animal rights issues are deep and complex, so don't worry if you don't know the answer to a tough question. Simply get the person's contact information and offer to have someone get in touch with them. You can also prep a smartphone or tablet with one of PETA's issues pages for quick reference. Remember: If you don't know something, that's OK—never lie.
*****
Don't forget to have fun and remember why you're there: to end speciesism! ❤️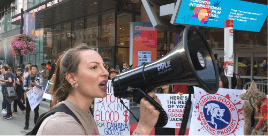 How to Organize Your Own Protest
Are you a student who wants to make a direct change for animals? Take it to the streets by holding a protest! We will help you every step of the way.