Published by .
Students who aspire to a future in the culinary arts are realizing that vegan living is the new norm and that they must be able to prepare delicious vegan dishes in order to stay relevant in the industry. For this reason, PETA's Student Campaigns department works with high school culinary programs and student clubs to promote a healthy, compassionate lifestyle by demonstrating how to make tasty, animal-free food.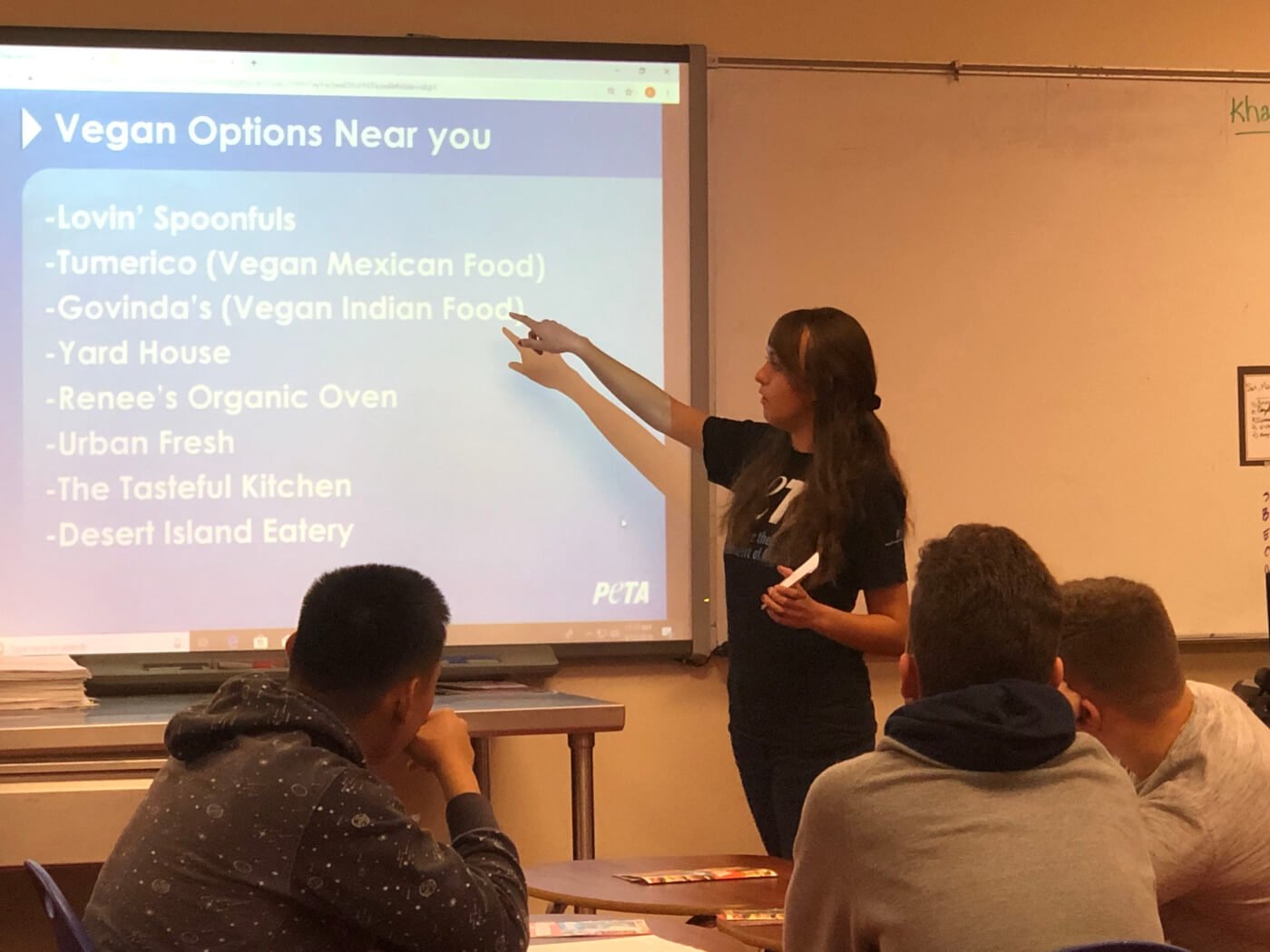 PETA teamed up with Beyond Meat, and this week, the company generously donated burgers (which we topped with vegan cheese!) so that nearly 100 students in California could try them.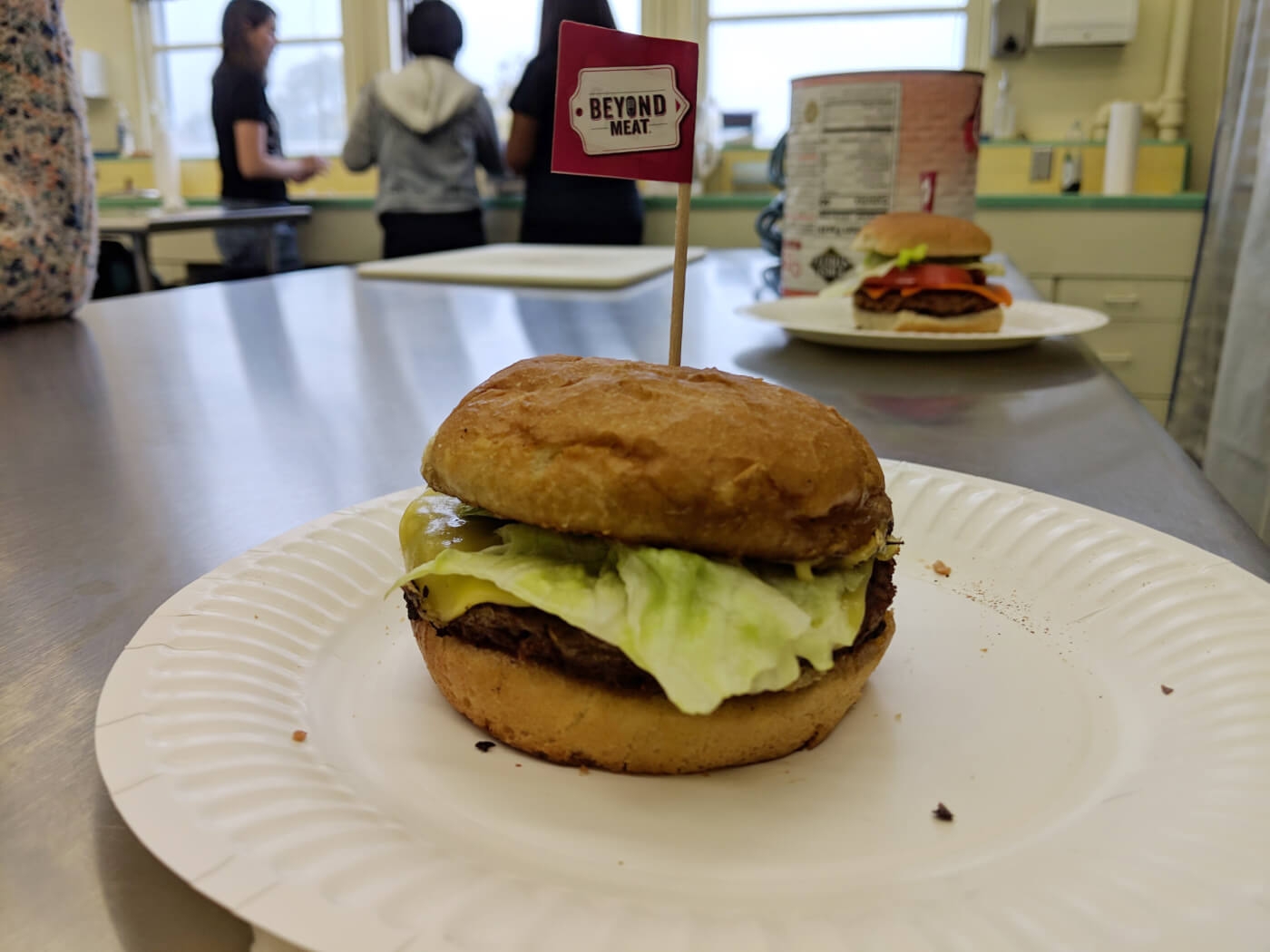 After a presentation on vegan eating, students cooked up their own Beyond Burgers and got creative with seasonings and toppings. The event was overwhelmingly positive, and many students expressed interest in going vegan, saying, "These burgers are fire" and "This is the best burger I've ever had!" 🔥🍔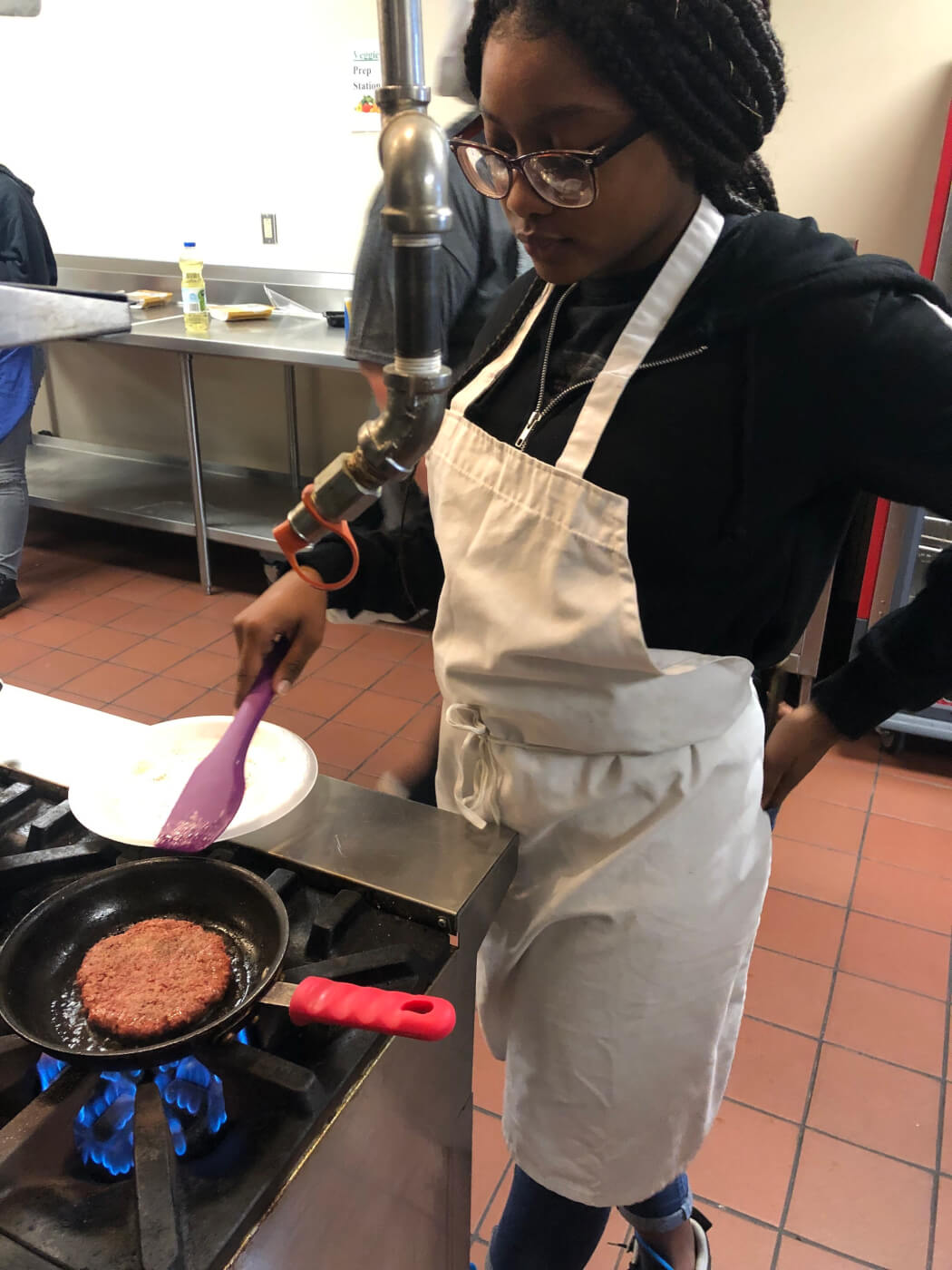 It's no surprise that students in culinary programs are interested in learning about vegan food, given that in today's world, this knowledge is required in order to meet the growing demand from consumers. Plant-based milk has reached $1.6 billion and meat alternatives have reached $670 million in annual sales.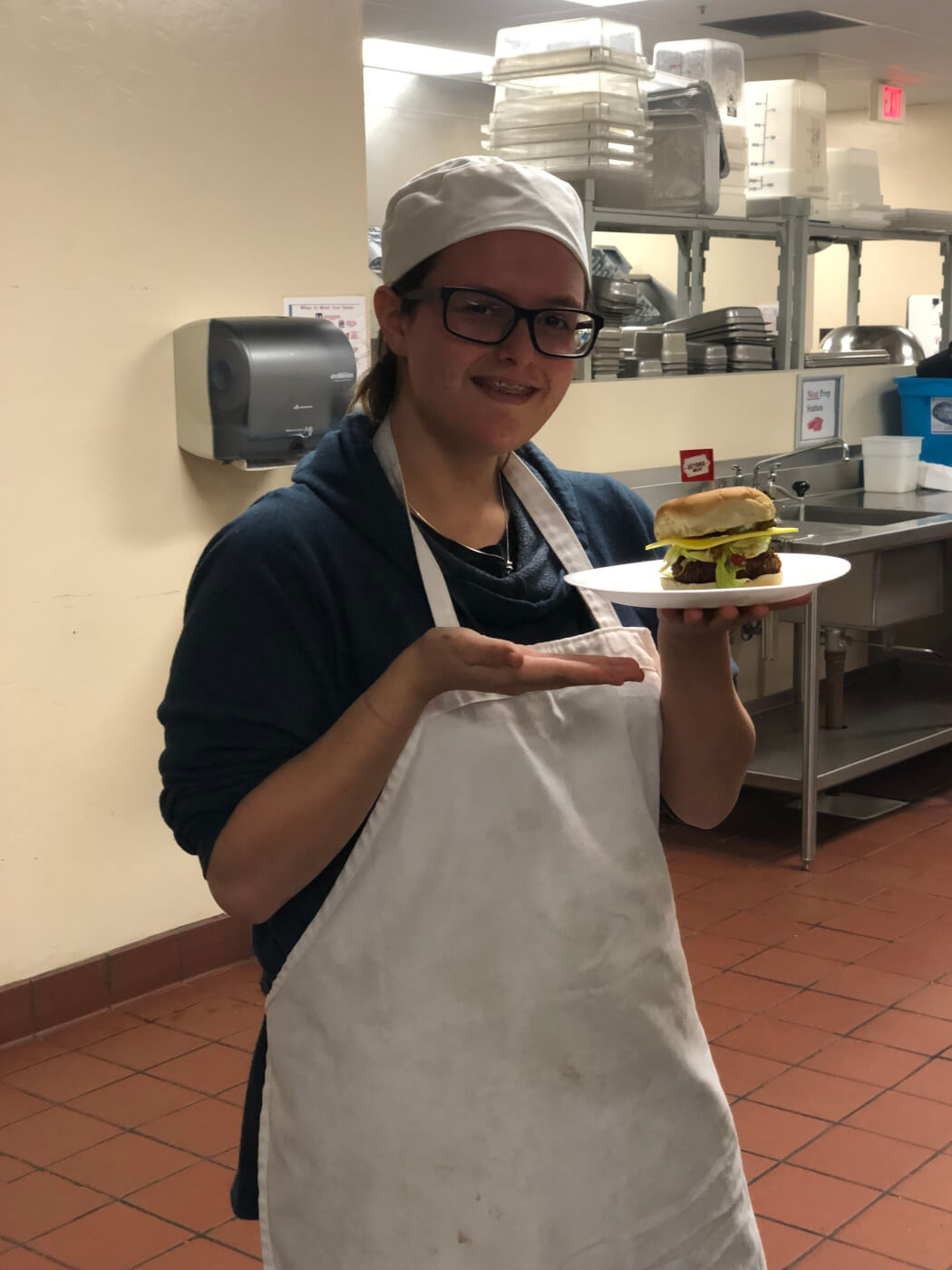 Members of Generation Z are leading the charge by teaching each other that the choices that we make every day can make a world of difference for animals—and PETA's Student Campaigns department is here to help them every step of the way.
If you're in a culinary program, ask your teacher about making vegan recipes! Hit us up at [email protected] for advice on getting started. 🌱✊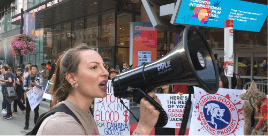 How to Organize Your Own Protest
Are you a student who wants to make a direct change for animals? Take it to the streets by holding a protest! We will help you every step of the way.