While most students are looking forward to spending the holiday break with their families, many animals are still suffering in captivity at places such as roadside zoos, animal circuses, and aquariums—such as SeaWorld and the Miami Seaquarium. This holiday season, foster your students' empathy for animals by teaching them about Lolita, an orca held captive at the Miami Seaquarium, where she's forced to spend every day without the company of others of her species. Encourage them to express their compassion for her with these beautiful holiday cards to show that there are people thinking of her and fighting for her right to be free.
Background
Lolita was captured and taken from her family when she was only 4 years old. She's spent more than 45 years at the Miami Seaquarium in the smallest orca tank in the world. Her tank doesn't provide her with shade from the hot Florida sun or other elements. She has no orca companions to spend her days with and is harassed by the dolphins in her tank, so all she can do is swim in circles or float listlessly around the tiny barren tank.
Facts and Opinions
After introducing your students to Lolita's story, share the following facts with them and remind them that facts are true statements:
Wild members of Lolita's species are very social and stay with their mothers for life, but Lolita hasn't seen another orca in more than 35 years.
Orcas travel up to 140 miles per day and dive hundreds of feet below the water's surface, but at the Miami Seaquarium, Lolita is stuck in a tiny tank—which is so small that it even violates the federal Animal Welfare Act's minimum size requirements.
She's sometimes forced to perform two or three times a day, and there have been several instances when shows went on, even though she wasn't able to keep her eyes open or had recently undergone invasive procedures.
The orca population from which Lolita was taken, the southern resident killer whales, has been classified as endangered under the Endangered Species Act, but she's still confined to her concrete tank without companions or protection from the elements.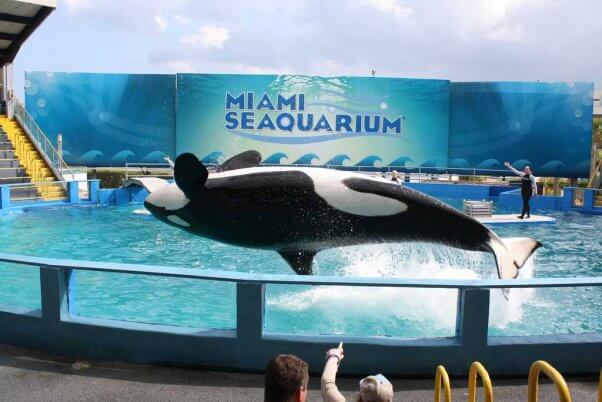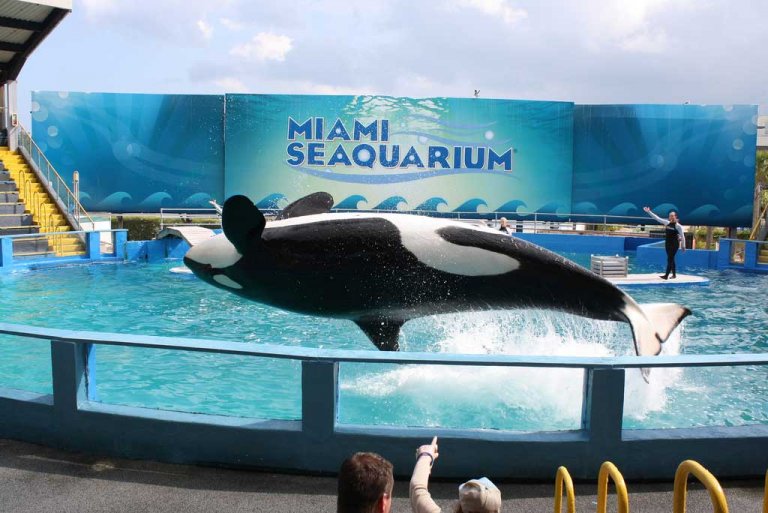 LEONARDO DASILVA
Ask students to think about their own opinions and answer the following question:
Should Lolita continue living at the Miami Seaquarium, or should she be moved to a seaside sanctuary where she can live freely?
Note: A seaside sanctuary is a protected coastal location where cetaceans (porpoises, dolphins, and whales) can be rehabilitated or can live permanently in an ocean environment that maximizes well-being and independence and is as close as possible to their natural habitat.
After discussing the answers, have students color in and write a nice holiday wish for Lolita on one of these adorable cards to be sent to officials at the Miami Seaquarium to remind them that captivity isn't compassionate.
After students finish their cards, send them—along with a class letter calling for Lolita to be sent to a sanctuary in her native habitat—to Fernando Eiro, the President and CEO of the facility's parent company, at this address:
Fernando Eiro
Paseo de la Castellana, 216. 16th floor
28046 Madrid, Spain
Or you can scan the posters and e-mail them and the letter to [email protected].
You can also teach students more about orcas who are kept in captivity at marine parks—use one of the following lesson plans: