Please note: This contest is now over.  Stay tuned to read all about the winner and runners-up!
*****
It's National Teacher Appreciation Month, and you know what that means: It's also time for TeachKind's annual Teacher Appreciation contest.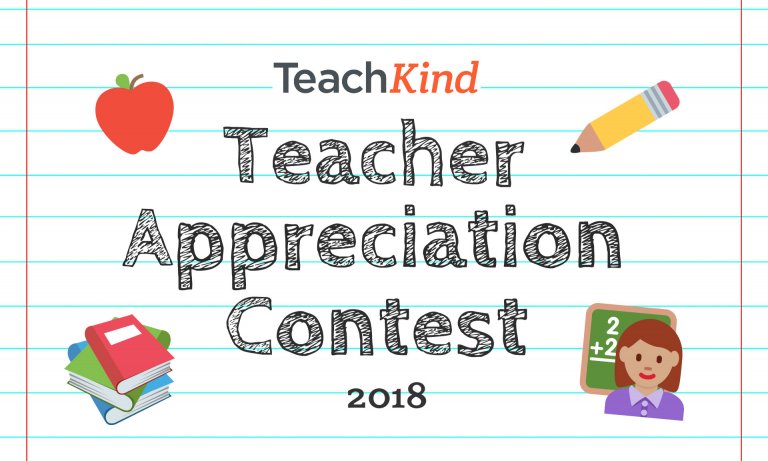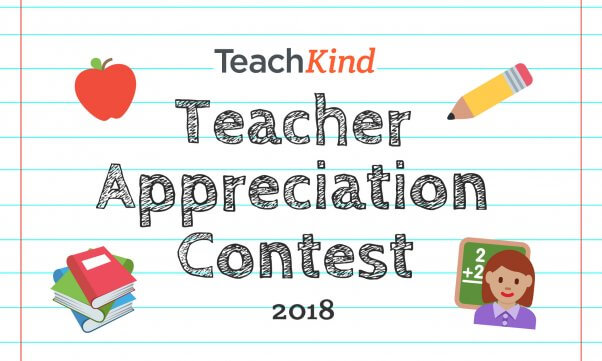 Teaching students to be empathetic, responsible, and caring individuals—toward animals and each other—is vital to building a better tomorrow. And every day, TeachKind has the honor of working with educators who are compassionate, brave, and motivated to make a difference. We're so grateful that so many educators are changing the world for the better. ❤
There are many ways to bring compassion for animals into the classroom. Running animal rights clubs, ditching cruel field trips, using humane virtual-dissection software, or incorporating lessons about animal rights into your curriculum makes a difference and empowers students to take a stand for what's right.
Does this sound like you or a teacher you know? If you go above and beyond for animals while teaching (or know of an educator who does), we want to hear from you! Enter yourself or a teacher you know in TeachKind's Teacher Appreciation contest. 🍎
Nominate yourself, a friend, a colleague, a teacher at your child's school, or any other educator who speaks up for animals in the classroom. We want to celebrate animal-friendly teachers. Need a little inspiration? Check out last year's inspiring winner and runners-up.
Here's what to do:
Nominate yourself or another educator for TeachKind's Teacher Appreciation contest by filling out the form below by Friday, May 25, 2018. Let us know how you have—or your nominee has—demonstrated compassion for or otherwise taken action to help animals this school year, and please include a photo of the nominee with his or her class. We'll choose one winner and three runners-up by assessing two criteria:
Which teacher is setting the most inspirational example for students through his or her actions for animals (e.g., encouraging students to try vegan foods; explaining why the classroom is not a safe place for "pets"; demonstrating why we shouldn't buy or wear clothing, shoes, or other accessories that are made from leather or other animal skins; etc.)
Which teacher most impresses us with his or her actions to help animals during this school year (e.g., implementing the use of virtual-dissection software in classrooms instead of dissecting animals, volunteering to sponsor the school's animal rights club, setting up a fundraiser to benefit animals in need, etc.)
What will the winner receive?
The winning teacher will receive an animal-friendly gift basket designed especially for teachers, a Veestro starter pack (which includes 10 delicious vegan meals plus one juice delivered straight to your doorstep—it's perfect for a busy teacher), a one-of-a-kind TeachKind tote bag, and a certificate honoring the person as our Teacher of the Year.*
Ready to enter? Great!
Please provide as many details as you can—we want to hear all about the great things that you have done (or your nominee has done) to help animals. If you aren't nominating yourself and we select the teacher you've entered, we'll contact him or her for consent before announcing the winner and runners-up.
Enter now!
Sorry, this form is now closed.
By submitting this form, you are acknowledging that you've read and you agree to the contest terms and conditions and are agreeing to our collection, storage, use, and disclosure of your personal info in accordance with our privacy policy as well as to receiving e-mails from us.
*Open to U.S. residents only. No purchase necessary. Void where prohibited by law. The winner will receive an animal-friendly gift basket designed especially for teachers, a starter pack from vegan meal-delivery service Veestro, and a one-of-a-kind TeachKind tote bag. The winner and runners-up will each receive a certificate of appreciation in honor of his or her kindness to animals and be featured on the TeachKind website. The winner and runners-up will be chosen by Friday, June 1, 2018, and contacted via e-mail.
Good luck!