Published by .
Have you heard of Shiqi Xu and Naiara Peruchena? Yeah, they're sort of a big deal. After they realized that the dissection industry uses more than 10 million animals every year—including many who are killed specifically for meaningless classroom lessons—they campaigned for their district's school board to put a student choice policy in place so that students can opt out of dissection without penalty.
And guess what? Not only did their school agree to implement the policy, the entire North Vancouver school district in British Columbia also agreed to do it. This is great news, because animals killed for dissection are bred in warehouses, stolen from the wild, bought from animal shelters, or cut from their mother's wombs. Ugh. It's shocking that ANY school district allows dissection.
Shiqi and Naiara's efforts will allow other students to follow their lead and choose ethical, superior educational alternatives to help prevent animals from being used for dissection. Cutting up animals who are pumped full of chemicals to preserve their bodies after they're killed is no way to learn about life! You can be scientifically minded and learn about anatomy and animals—and see what their insides look like (if you're into that sort of thing)—without hurting them.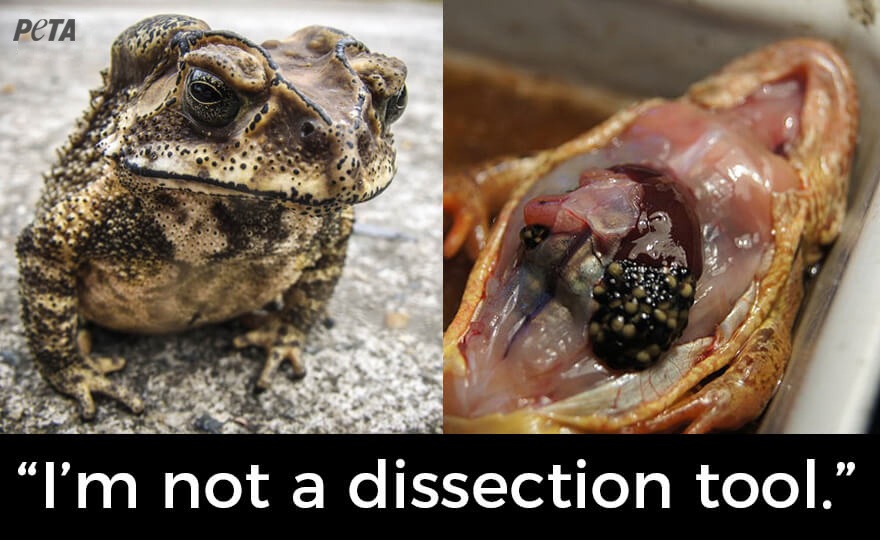 There are tons of modern, humane alternatives to dissection. From an educational perspective, they're superior to cutting open a dead animal—and very cost-effective for your school, too—because computer programs can be used over and over again. They also allow you to go back and review your work. And these days, you can study via computer anywhere!
Shiqi and Naiara are a positive influence and are inspiring students all over the world to take action for animals senselessly killed for classroom dissection. PETA is giving them a Hero to Animals Award for their dedication to defending the rights of all living beings. They're proof that young people's voices are super-important and can easily make a difference in our world.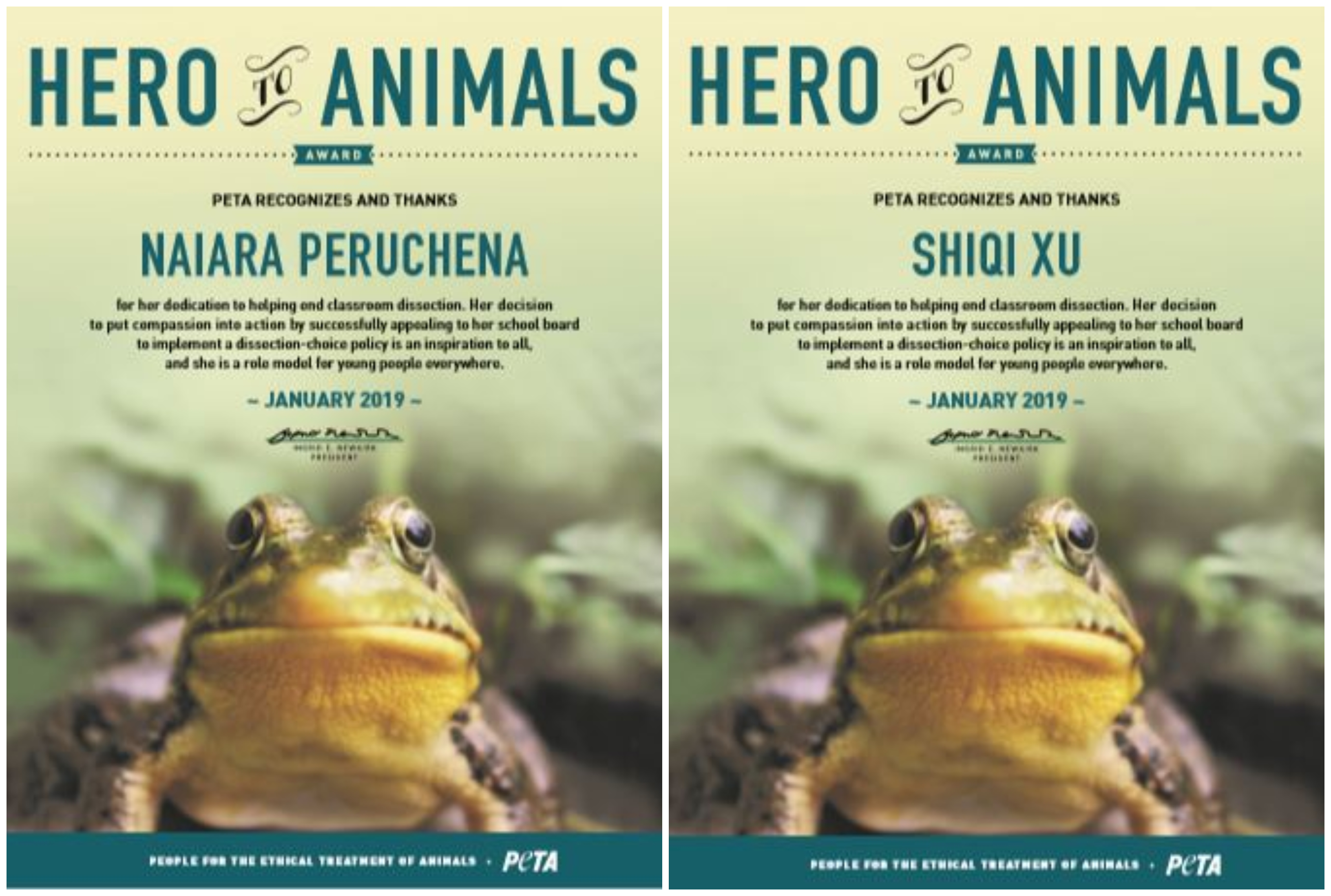 Shiqi and Naiara also received the student award from the Animals in Science Policy Institute, a Canadian registered charity that promotes better science without using animals. It supported the students in their efforts to get the policy passed by the North Vancouver School Board. Congrats, Shiqi and Naiara! 🎉🐸
*****
For more ways to end dissection at your school, check out PETA.org/dissection-kills to see the laws and policies in your state. Want more ways to help animals? Learn how to organize a protest in your area!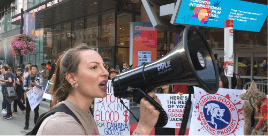 How to Organize Your Own Protest
Are you a student who wants to make a direct change for animals? Take it to the streets by holding a protest! We will help you every step of the way.