Published by .
Leafleting is a super-easy, fun, and effective way to speak up for animals at school. Follow these helpful tips and you'll be changing hearts and minds in no time!
1. E-mail PETA to get started! Did you know that we'll send you free leaflets, stickers, and petitions to help you speak up for whichever campaigns or issues are most important to you? Simply contact us to get started.
2. Pick a location. Once you get permission from your school, the best places to leaflet are anywhere there's heavy foot traffic. Think the cafeteria (or any common areas where classmates eat at lunchtime) and locations where students are waiting to get picked up after school. Hint: It helps to set up a table at school, too! If your leaflets are about fur or leather, pick a store or shopping center that sells it. Remember that you should always stand on a public sidewalk and never block any entrances or roads.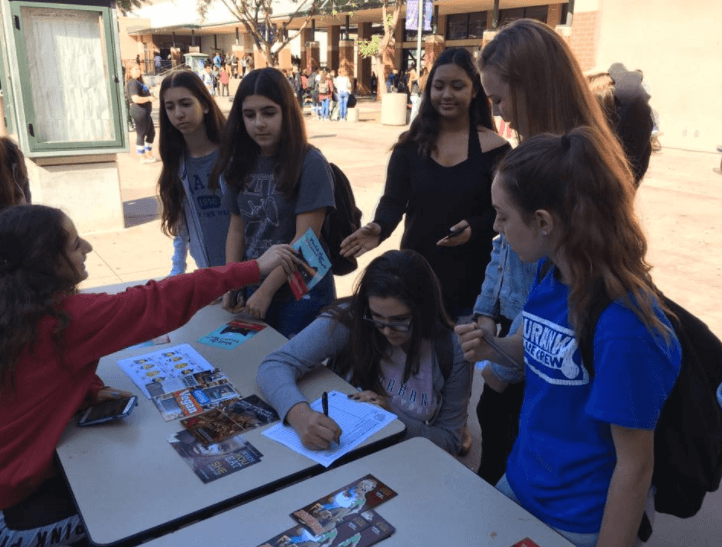 3. Take a friend along. There's power in numbers. Petitioning and leafleting with friends or an animal rights group is a great way to campaign for change at your school—if a club doesn't exist, start one and then join PETA's Students United for Animal Rights.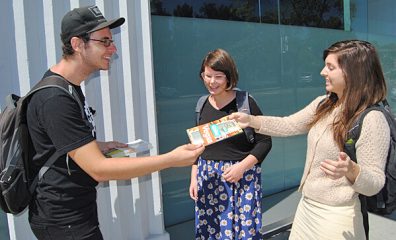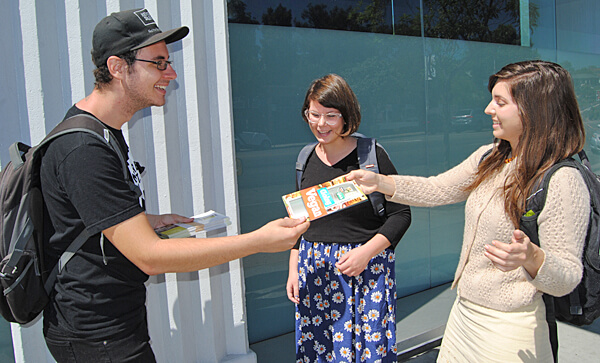 4. Follow the basics and smile. Don't be afraid. The worst that can happen is that someone will say, "No thanks," but the best-case scenario is that you'll inspire someone else to save animals. Hold your hand out and say, "Hey there! Did you get one of these yet?" or "Hey! Here's some information on helping animals." When you're petitioning, ask, "Hey! Have you signed this yet?" or "Do you mind signing this?" And be sure to smile, even if someone is rude or doesn't take your leaflet.
5. Know the facts. Read up on our animal rights issues pages to learn the facts. If someone asks you a question that you don't know the answer to, just give him or her your e-mail address so that you can answer the question later on. If you don't feel comfortable with that, you can always ask him or her to e-mail us at [email protected]. We're here to help!
Animals need us to speak up for them today. What are you waiting for?! ♥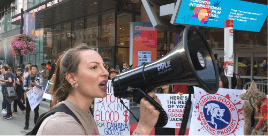 How to Organize Your Own Protest
Are you a student who wants to make a direct change for animals? Take it to the streets by holding a protest! We will help you every step of the way.