PETA Stresses Need to Teach Anti-Bullying and Compassion in the Classroom—for Whole Community's Sake
For Immediate Release:
April 22, 2016
Contact:
Sophia Charchuk 202-483-7382
Camano Island, Wash. – Two teenage boys were arrested on suspicion of first-degree animal cruelty in Camano Island last week after a Twitter video surfaced allegedly showing a live chicken drenched in gasoline, thrown into a bonfire, and beaten with a pitchfork—the teens laughed and poured more gas on the terrified bird when she ran out of the fire in flames. In response, TeachKind—PETA's humane-education division—sent letters this morning to schools in the boys' towns of Camano Island and Stanwood urging them to implement humane education in their classrooms.
TeachKind and PETA—whose mottos read, in part, that "animals are not ours to abuse in any way"—have asked that the schools ensure that students know there are serious consequences for cruelty to animals, and the groups are also offering free copies of their "Report Abuse When You See It!" poster.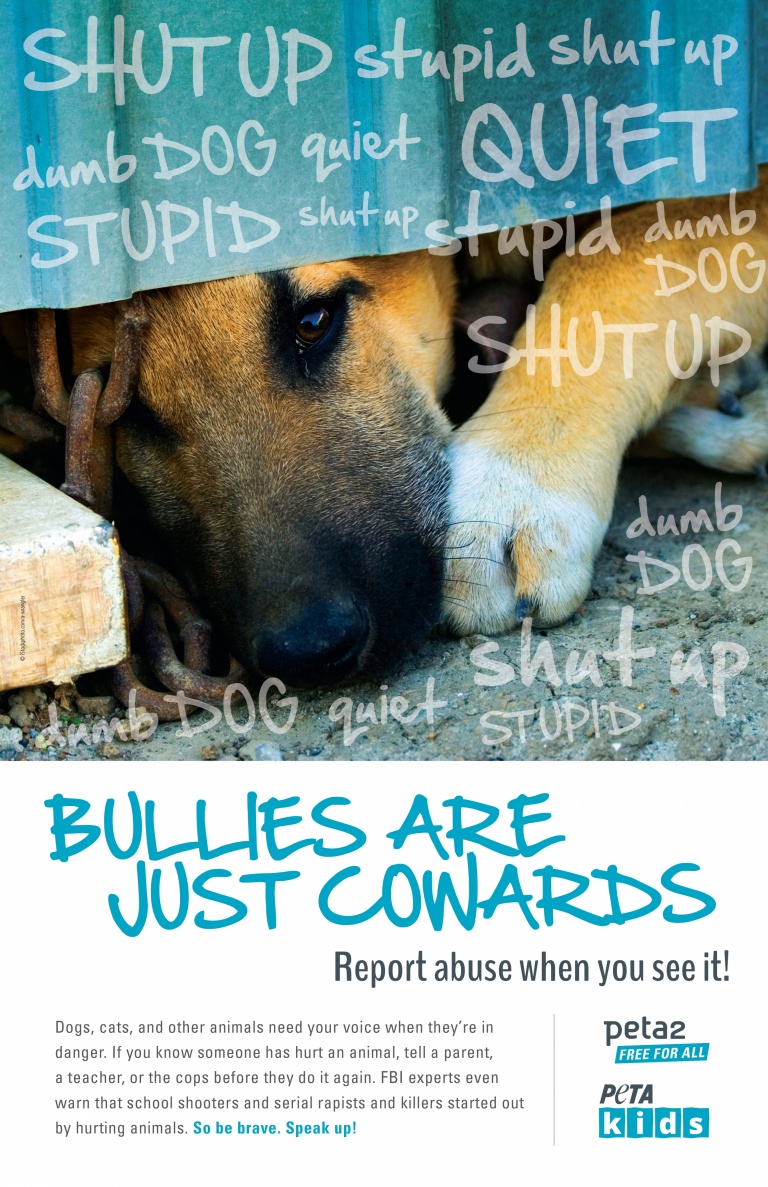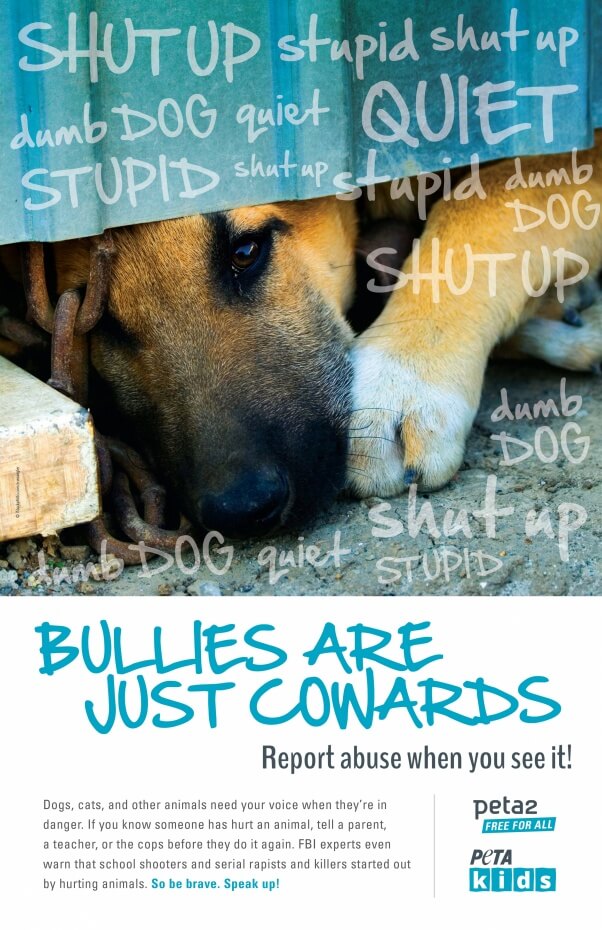 "We're facing a bullying epidemic, and these teenagers displayed a dangerous and shocking lack of empathy for others when they threw a gasoline-drenched chicken into a fire and laughed while the bird burned to death in excruciating pain," says PETA Senior Director of Youth Outreach and Campaigns Marta Holmberg. "TeachKind is calling on schools to implement humane education and urge students to speak up when they see cruelty to any living being."
TeachKind and PETA note that chickens are intelligent animals with complex social structures, adept communication skills, and distinct personalities. In addition, leading mental-health professionals and law-enforcement agencies advise that perpetrators of violent acts against animals are often repeat offenders who pose a serious threat to the community at large. TeachKind's staff is available to send materials to schools, suggest lesson plans, and even host classroom presentations for students via Skype—all for free.
TeachKind's letters are available upon request. For more information, please visit TeachKind.org.