Joaquin Phoenix is a talent who comes along once in a generation. And as if that weren't enough, he also has one of the biggest hearts in Hollywood when it comes to animals.
Coinciding with the release of one of the most highly anticipated movies of his career, the Joker star is joining forces with PETA once again to share a very simple truth with the world: "We Are All Animals."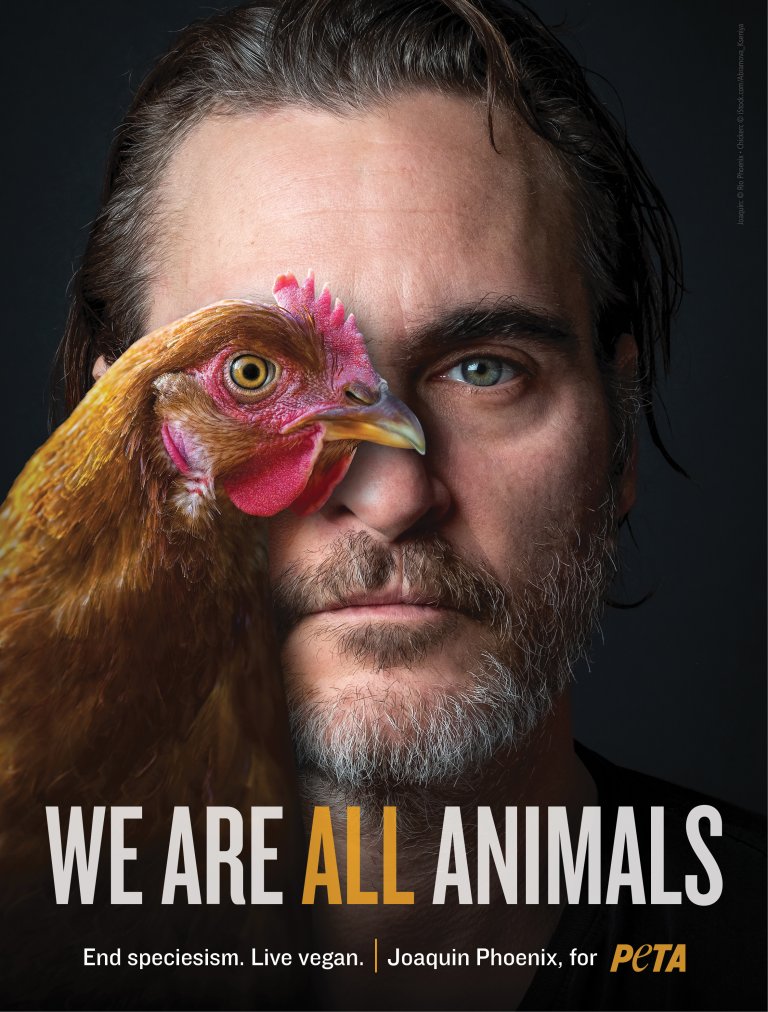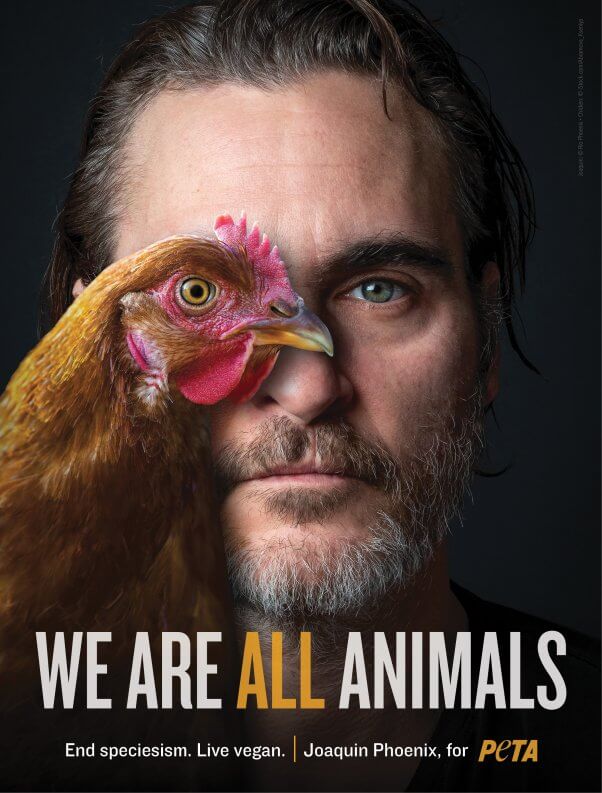 Joaquin's campaign also encourages everyone to "live vegan" and help "end speciesism," which—like sexism, racism, and other forms of discrimination—is an oppressive belief that promotes the idea that all other animal species are inferior to humans. Learn more about speciesism and how you can overcome it.
"When we look at the world through another animal's eyes, we see that inside we're all the same—and that we all deserve to live free from suffering," says Joaquin, who has been vegan since he was 3 years old.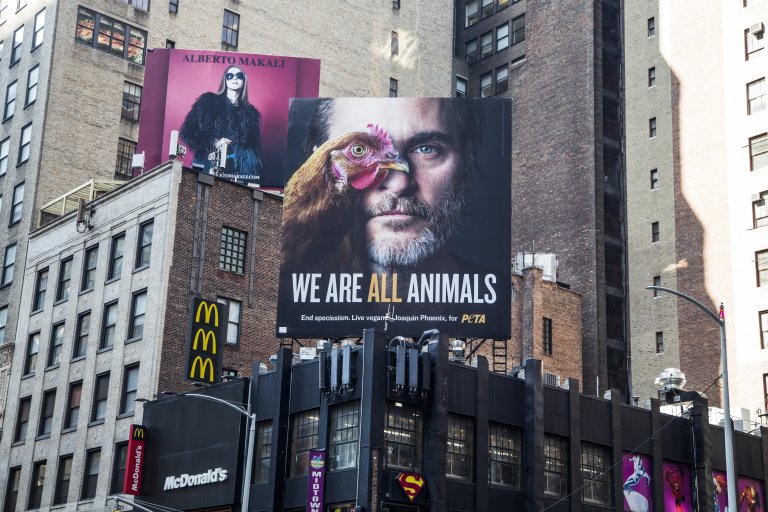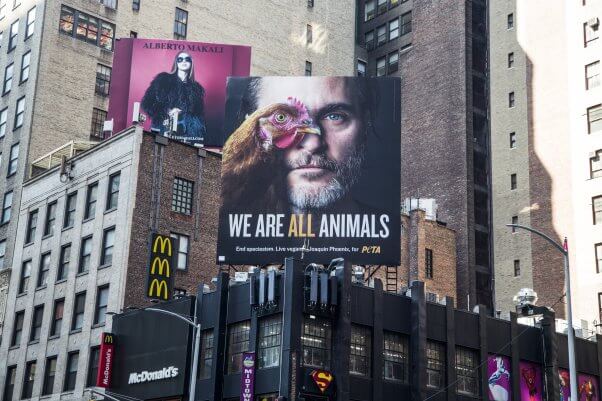 PETA's making sure our message of equality and empathy stands out in a big way—and we figured, what's bigger than Times Square? Joaquin's stunning campaign will be getting prime placement on its very own billboard in one of the world's most visited tourist attractions, urging more than 300,000 visitors who pass through the square every day to consider the "end speciesism" message.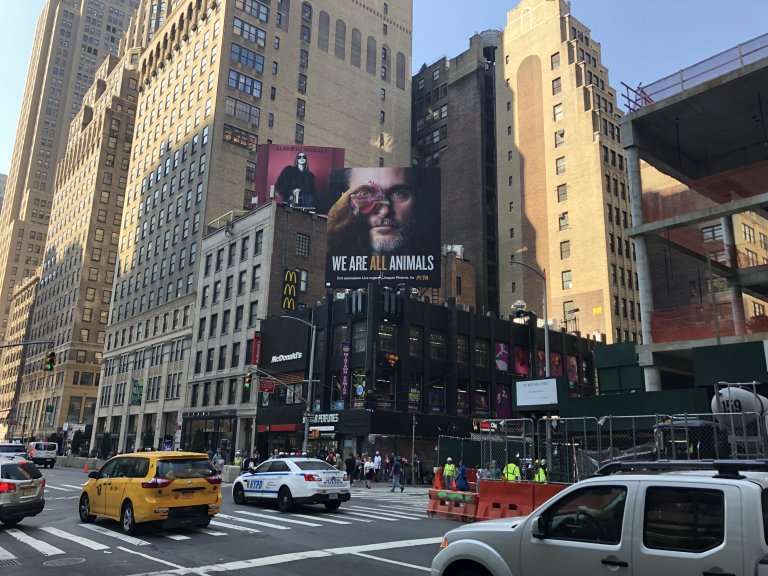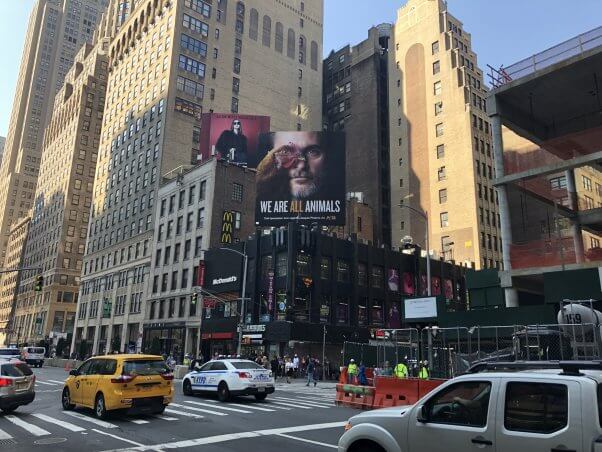 Joaquin has lent his compassionate voice to a number of powerful PETA campaigns. He's spoken out against wool in his "Cruelty Doesn't Suit Me" ad. He's "drowned" to show how fish typically suffer in their last moments of life. When he saw undercover footage of China's dog-leather industry, he called it "one of the the worst things I've ever seen."
The Academy Award nominee isn't the only celebrity to speak out against speciesism. In a beautiful video filmed alongside rescued cows, sheep, pigs, and chickens, fellow actor and proud vegan Kat Graham encourages everyone to create a less violent world by going vegan.