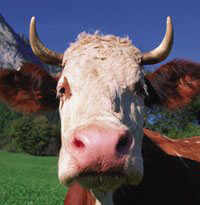 Tax-favored retirement plans such as Individual Retirement Accounts (IRA), 401(k) plans, 403(b) plans, and Keogh plans have become an increasingly popular way to save money for retirement. Typically, these plans offer tax savings at the time the funds are contributed, and the funds build tax-deferred income until they are withdrawn.
Many people choose to designate their loved ones as beneficiaries of retirement plan assets. However, by doing so, your loved ones may see only a small fraction of the gift. This is because your retirement assets may be subject to several types of taxes, including federal and state estate taxes, as well as income taxes, which could conceivably consume 70 percent or more of their value.
You can avoid this heavy taxation by making PETA a beneficiary of your retirement plan assets and using other less-taxed assets to provide for your loved ones. Naming PETA as the beneficiary of a retirement account means that PETA will receive 100 percent of your retirement plan proceeds free of all taxes. And, although the proceeds will be included in your gross estate, they will be completely deductible as a charitable gift.
Note: For gifts of assets from a qualified retirement plan, such as a 401(k), a donor's spouse must sign a waiver consenting to the gift to the charity. This is not the case for gifts of assets from an IRA.
The procedure for naming PETA as a beneficiary of your retirement plan is quite simple. The administrator of your plan can provide you with a beneficiary change form, which typically requests the following information:
PETA's full legal name: People for the Ethical Treatment of Animals, Inc.
PETA's permanent mailing address: P.O. Box 42516, Washington, DC 20015
PETA's federal tax identification number: 52-1218336
Your relationship to the beneficiary: Charity
You can also support PETA's work during your lifetime by using your retirement plan assets to create a practical "pocket" from which to make annual gifts to PETA. At age 59 1/2 you can begin making withdrawals from most retirement plans without having to pay an early withdrawal penalty. However, your withdrawals will still be subject to income taxes. By withdrawing amounts each year just sufficient to fund your charitable gifts, the taxes due can be offset by your charitable deductions, which may result in a "wash" for tax purposes.
As always, we suggest that you consult with your independent financial, tax, or legal advisor for specific help with your particular situation, as the above is intended as an introductory outline only and PETA does not provide financial, tax, or legal advice. But if you would like more information about the various ways that you can benefit PETA, please click here.