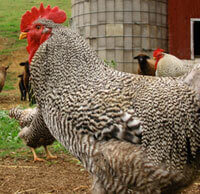 A living trust is very similar to a will. Like a will, a living trust is revocable and contains instructions for who should handle your estate's final affairs and who should receive your assets. And a living trust can be used in conjunction with a will to help facilitate the management and distribution of your assets.
However, unlike a will, a living trust does not go through the probate process. Therefore, a living trust can provide a greater degree of privacy than a will, which once in probate becomes a public document. Also, unlike a will, a living trust goes into effect immediately, not after you pass away, and can thereby help you control your assets if you should become incapacitated.
A living trust is created with a legal document setting out the terms of the trust and is funded when you transfer ownership of assets, such as a home, car, bank accounts, stock, or other real estate, from your individual name to the name of the trust. At that point, you no longer own the assets, your trust does. However, you can name yourself the trustee and retain control of the assets, continuing to use them as you did before, including buying and selling as well as using any income that they generate. You can even make changes or cancel the trust. The trust is revocable and nothing changes but the name on the titles, but because the titles are now in the name of the trust, the assets will be distributed outside of probate, which in some cases can lead to a more efficient and less time-consuming distribution.
A living trust can only distribute assets transferred to it under the trust's terms, so it is important to have a pour-over will to address any property not already in the trust. And although the living trust itself does not have to go through probate, the pour-over will and any property transferred to the trust through it will be subject to the probate process.
The following information is generally all you need to make PETA a beneficiary of your living trust:
PETA's full legal name: People for the Ethical Treatment of Animals, Inc.
PETA's permanent mailing address: P.O. Box 42516, Washington, DC 20015
PETA's federal tax identification number: 52-1218336
As always, we suggest that you consult with your independent financial, tax, or legal advisor for specific help with your particular situation, as the above is intended as an introductory outline only and PETA does not provide financial, tax, or legal advice. But if you would like more information about the various ways that you can benefit PETA, please click here.