Thank you for reading PETA's recent issue of Animals Times and for your interest in leaving a legacy to animals and making PETA part of your estate plans.
As you probably read, PETA Augustus Club and Vanguard Society member Elaine Livesey-Fassel made the compassionate decision to include PETA in her estate plans.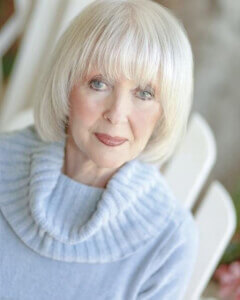 © www.susanweingartner.com
PETA is honored to have the opportunity to carry forward legacies of compassion from members like Elaine. Without this financial support, PETA could not be the strong force for animals that it is today. Legacy gifts, such as bequests in a will or trust, and benefits from a life insurance policy or retirement plan, are critical sources of support for all of PETA's programs. In naming PETA in your will or other planned gift, you can be sure that your compassion, and PETA's work, can carry on into the future.
What Will Your Legacy Be?
If you would more information on how to get started with leaving a legacy for animals, we encourage you to contact us by submitting our confidential inquiry form.  You should also take advantage of our interactive features on our planned giving website – we recommend you start here.
If you have already remembered PETA in your will or other planned gift, thank you! Please let us know―we would be honored to welcome you into our Augustus Club, which is dedicated to those of our members who have remembered animals and PETA in their estate plans. We will work hard to carry forward your legacy of compassion for animals.