A concerned resident from Lancaster, Ohio, called PETA about a pot-bellied pig who had been severely beaten and left outdoors to suffer from his injuries for nearly a week without any treatment. We immediately contacted a local veterinarian, who rushed to the residence to examine the injured animal.
He was sickened by what he found. The little black-and-white pig had numerous gashes on his body, and one deep wound was crawling with maggots. Not realizing that this person was there to help him, the terrified pig bolted and ran blindly into the woods. With the help of local PETA staff and volunteers and the Sunrise Sanctuary, we organized a search party and found the exhausted pig the next morning. Members of the search party rushed him to the Ohio State University Veterinary Hospital, where he underwent emergency surgery. His injuries were so severe that surgeons had to remove one of his ears, and he almost lost an eye as well.
After spending several weeks in intensive care at the hospital—paid for by PETA, thanks to a generous grant—and then recuperating at the Happy Trails Sanctuary in Ravenna, Ohio, Koa—whose new name means "warrior" in Hawaiian—pulled through. A kind family from Medina, Ohio, heard about his story and fell in love with him. Now, instead of running away in fear, Koa runs and plays with his family's two children, Sophie and Miles—that is, when he's not snuggling or napping with them …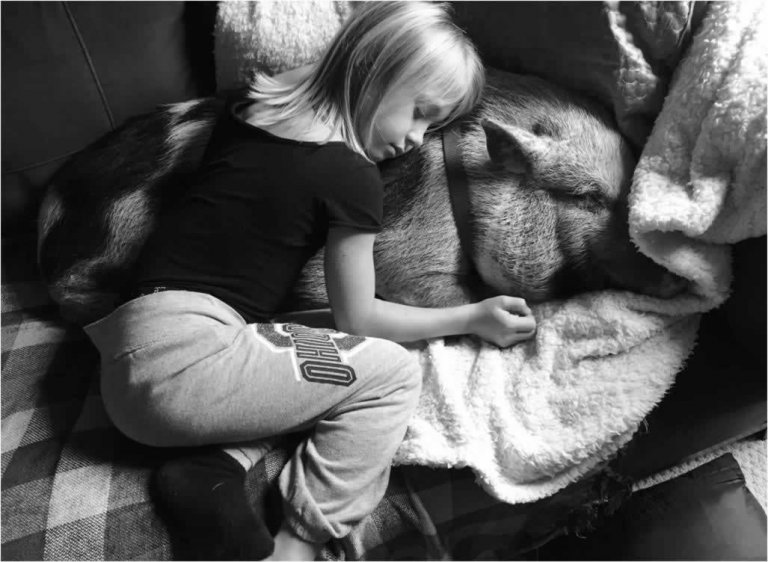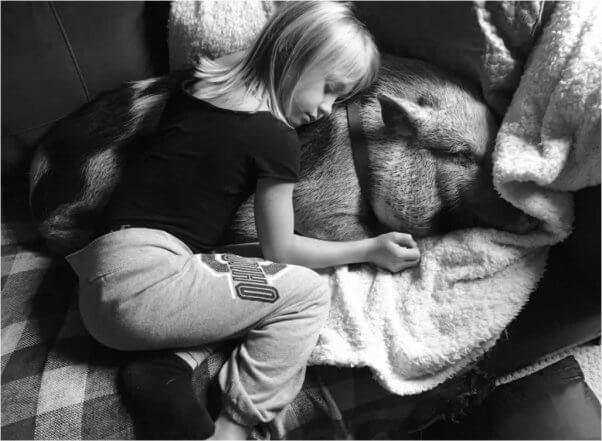 … reading bedtime stories …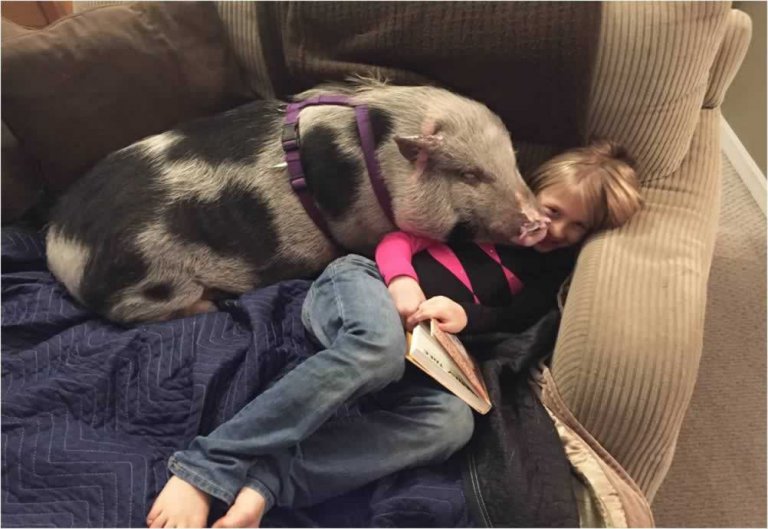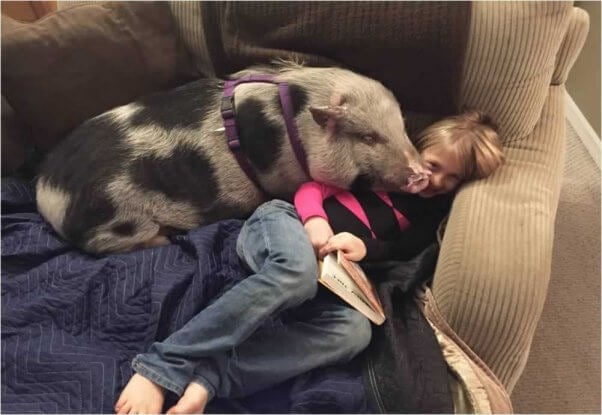 … giving sloppy kisses …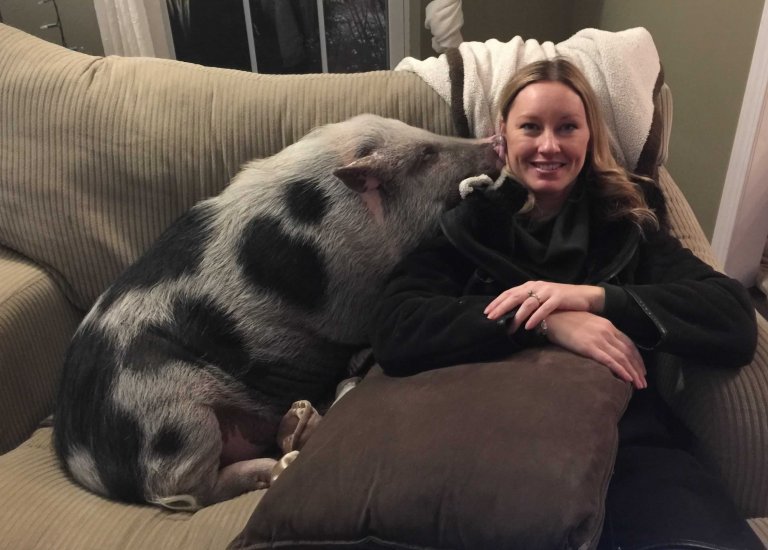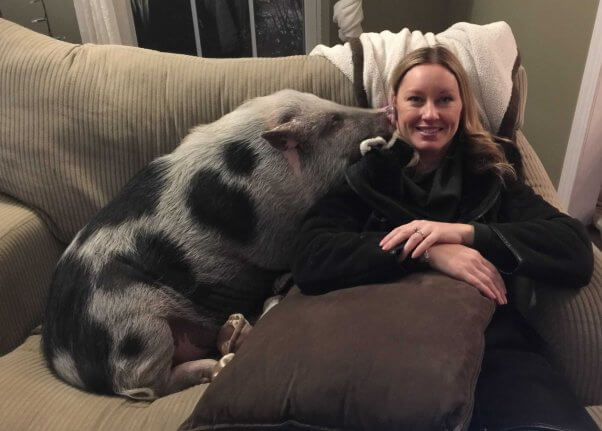 … taking selfies …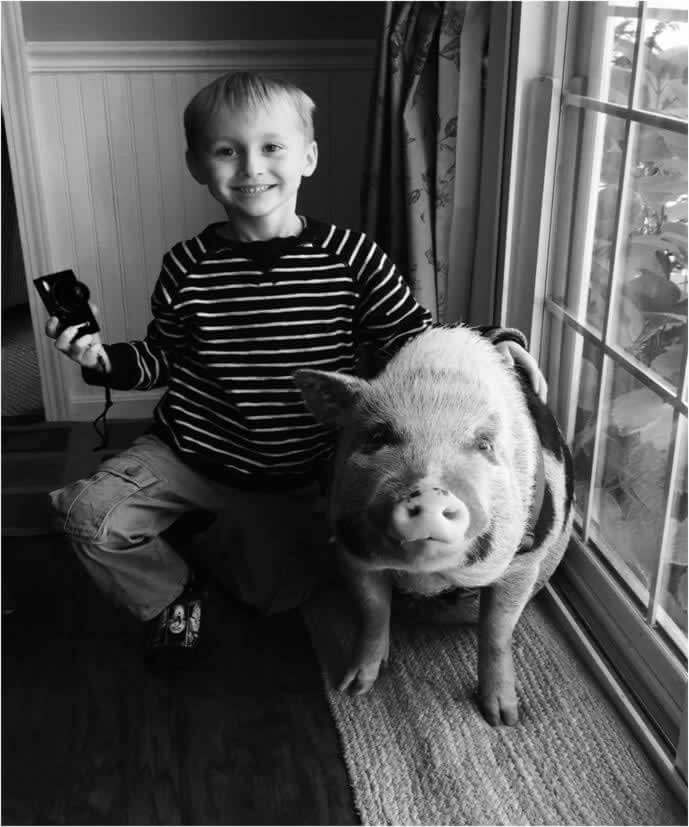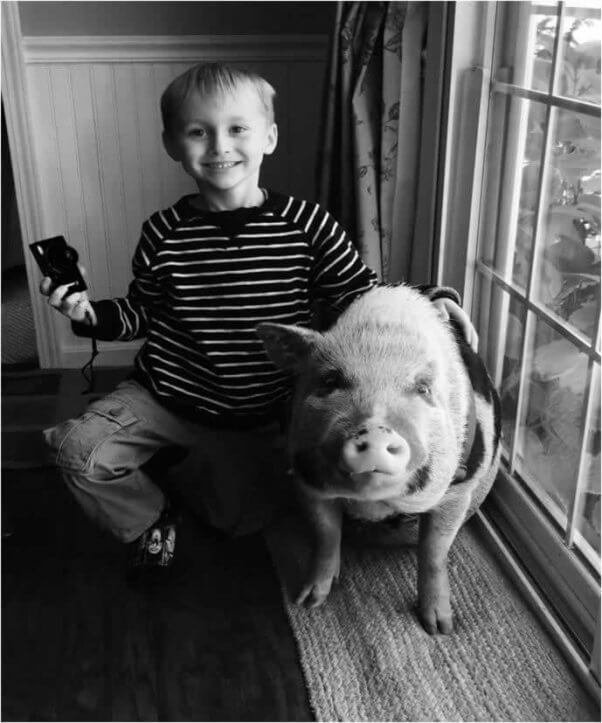 … giving piggyback … um … rests …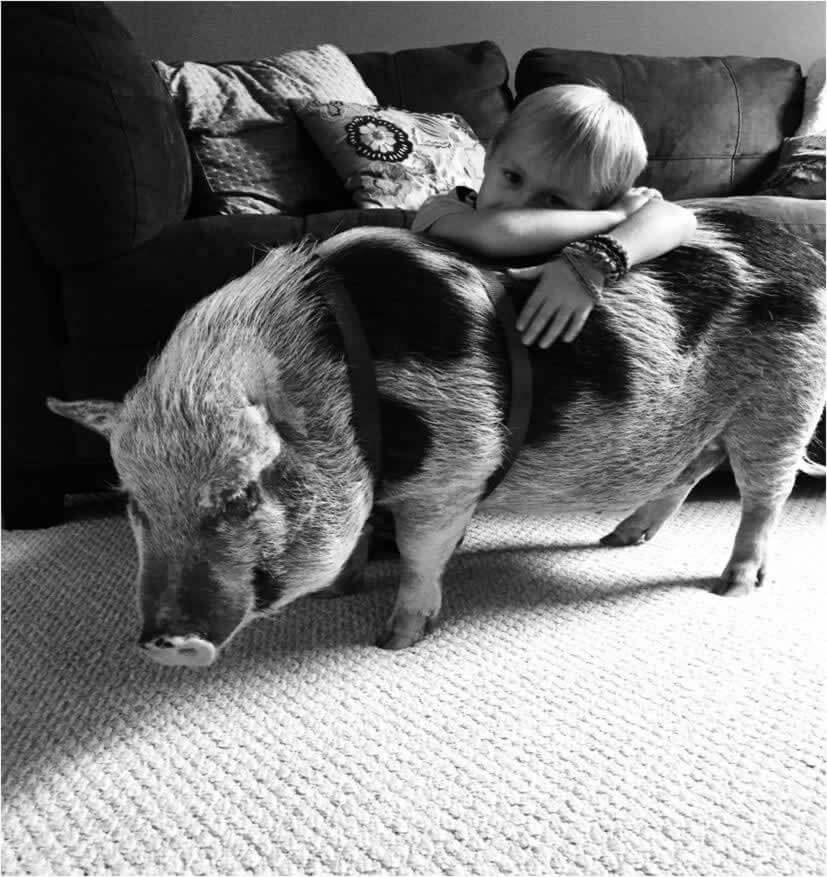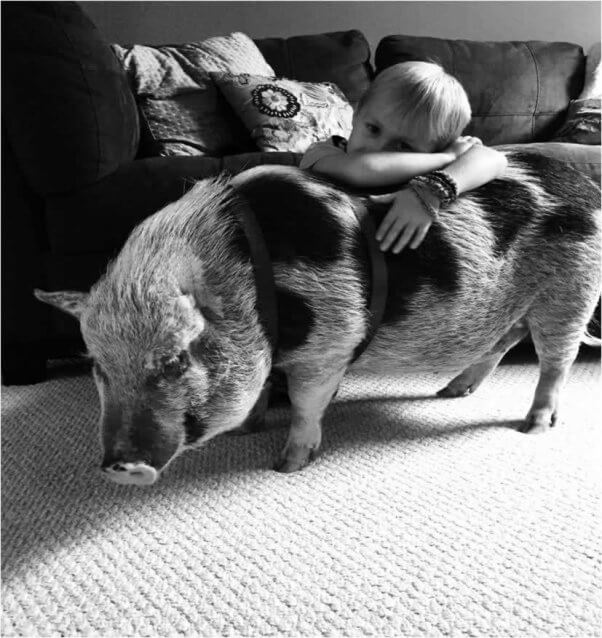 … or doing other fun stuff.
Always alert authorities whenever you suspect an animal is being abused. If you meet with resistance, contact PETA. You can help us rescue and treat animals like Koa by supporting our Investigations and Rescue Fund.