On Super Bowl Sunday, a wave of 50 protestors crashed onto SeaWorld San Diego's main entrance shouting, "Shame on you—free Shamu!" Then four "orcas" made their way into the intersection Beatles-style and lay "beached" for half an hour until they were dragged away by police and arrested.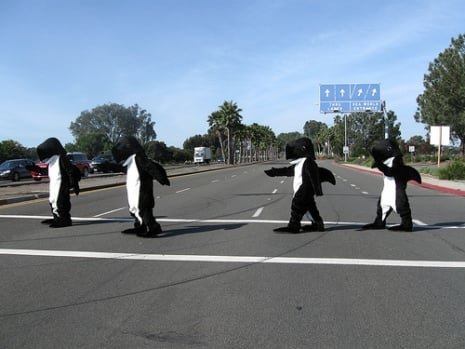 Orca Road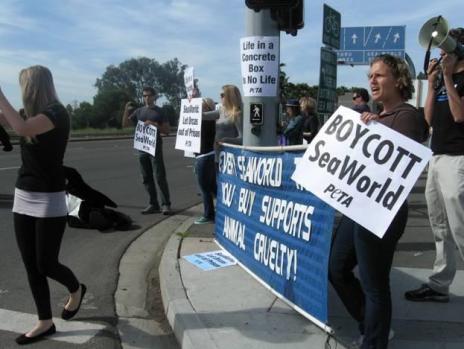 All we are saying is give whales a chance.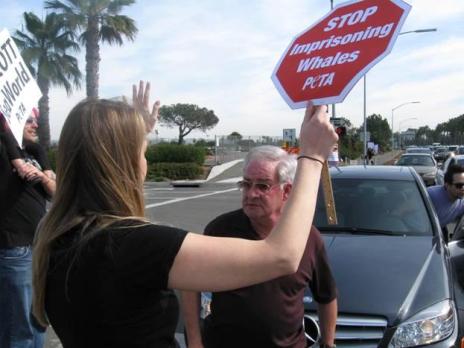 Baby, I can't drive my car to SeaWorld with these whales in the road.
Captive orcas could use a little help from their friends. Tell SeaWorld that whales don't belong in jail.
Written by Michelle Sherrow