"There's no time to lose when animals need us" is the unofficial motto of PETA Germany's Ukraine rescue team, whose brave members comb through the bombed-out shells of once-bustling cities, risking their lives to help all animals in need.
PETA Germany and its partners' determination and grit have helped thousands of animals in Ukraine survive famine, injuries, and other traumatic experiences. PETA Germany's volunteers put their own safety on the line every day as they deliver food and veterinary care and transport animals out of the war zone. Read on for stories of just a few of the thousands of animals who have been helped by this invaluable work.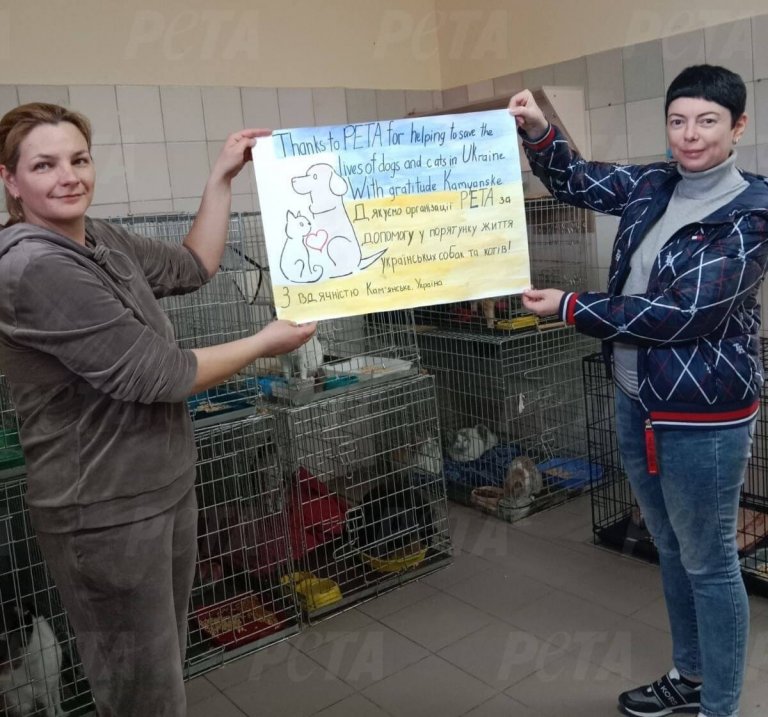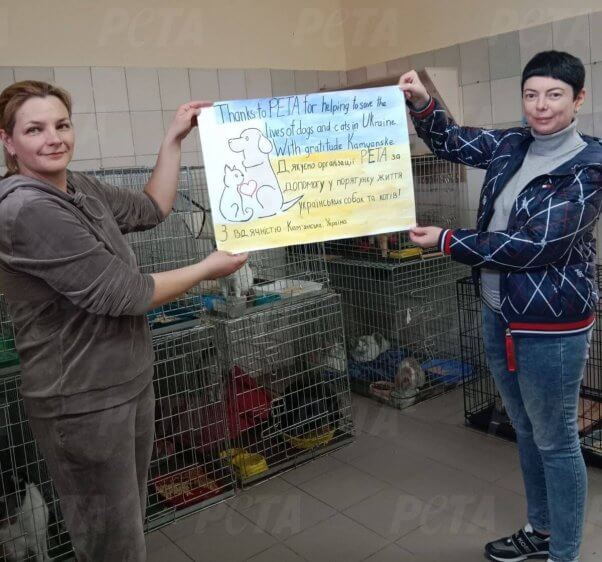 PETA Germany Braves the War Zone to Save Animals
PETA Germany's rescue team risked their lives to drive to Lviv just days after the invasion of Ukraine began, a dangerous journey into a battle-torn country made even more hazardous by heavy snowfall and icy conditions. They met with brave volunteers who had traveled more than 300 miles within Ukraine from a shelter in Kyiv with nearly 90 homeless cats and dogs. Then PETA Germany drove the animals to Poland, a safe haven where they could be placed for a chance at adoption. Since this first rescue mission, PETA Germany has helped save the lives of more than 1,650 animals.
After hearing about the plight of Evgenia—along with her 3-year-old twins and their cat and dog companions—who thought escape from Bucha with her whole family was impossible, PETA Germany prepared to help them.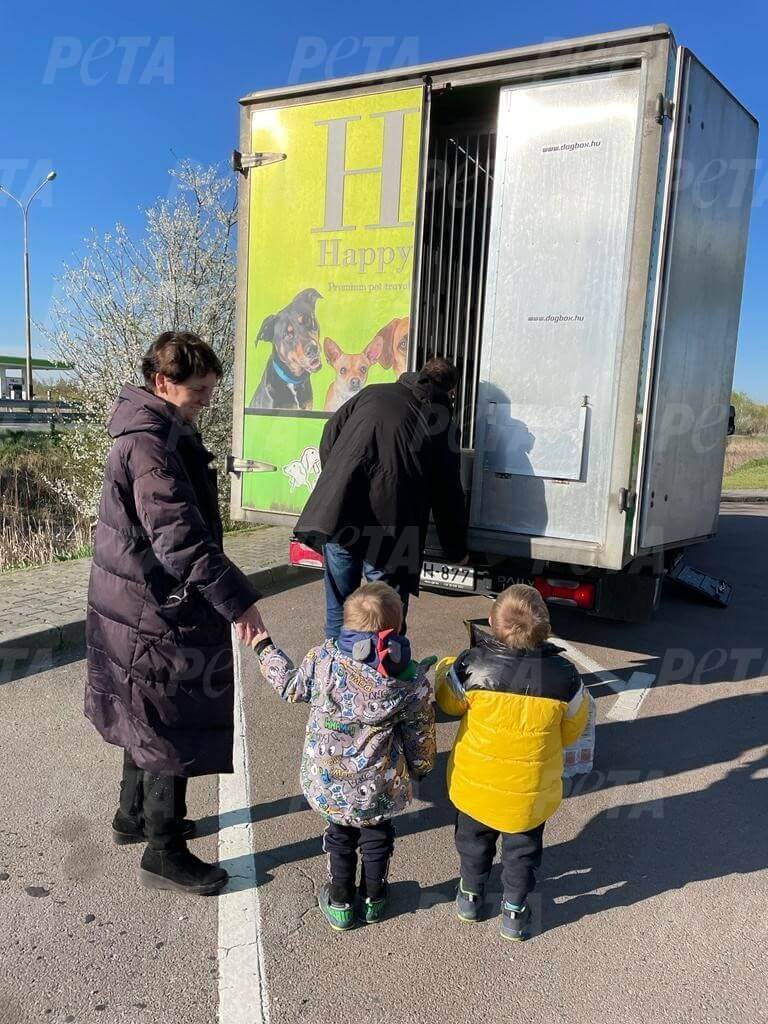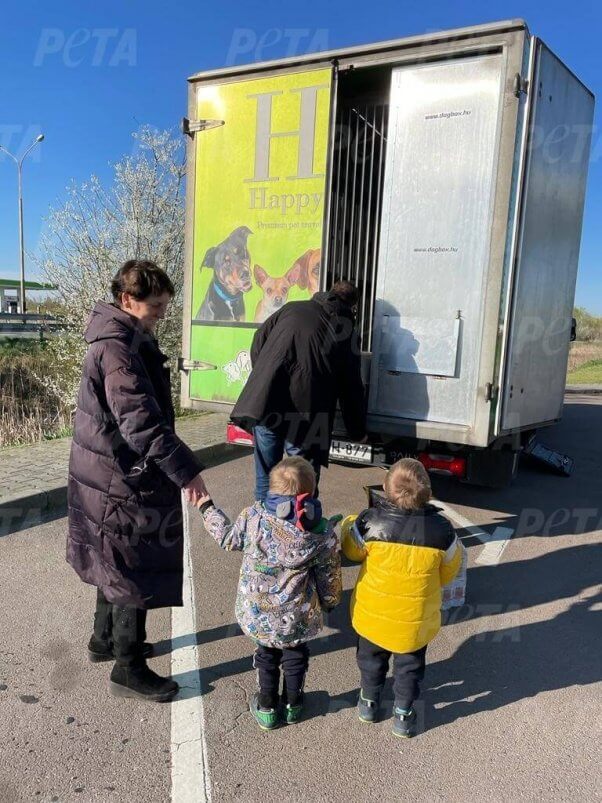 After Russian soldiers had left Kyiv and the streets had been cleared of mines and the dead bodies of civilians, the rescue team made the harrowing journey through the war-scarred country to reach Evgenia and her family. The perilous trip was long and frightening, but after almost 30 hours on the road, Evgenia, the twins, and the animals arrived safely in Germany.
When PETA Germany and its partner Animal Rescue Kharkiv (ARK) met Atya the dog, she was suffering on the street, cowering in fear in a puddle of her own blood. Her shoulder had been blown to bits by a barrage of bullets.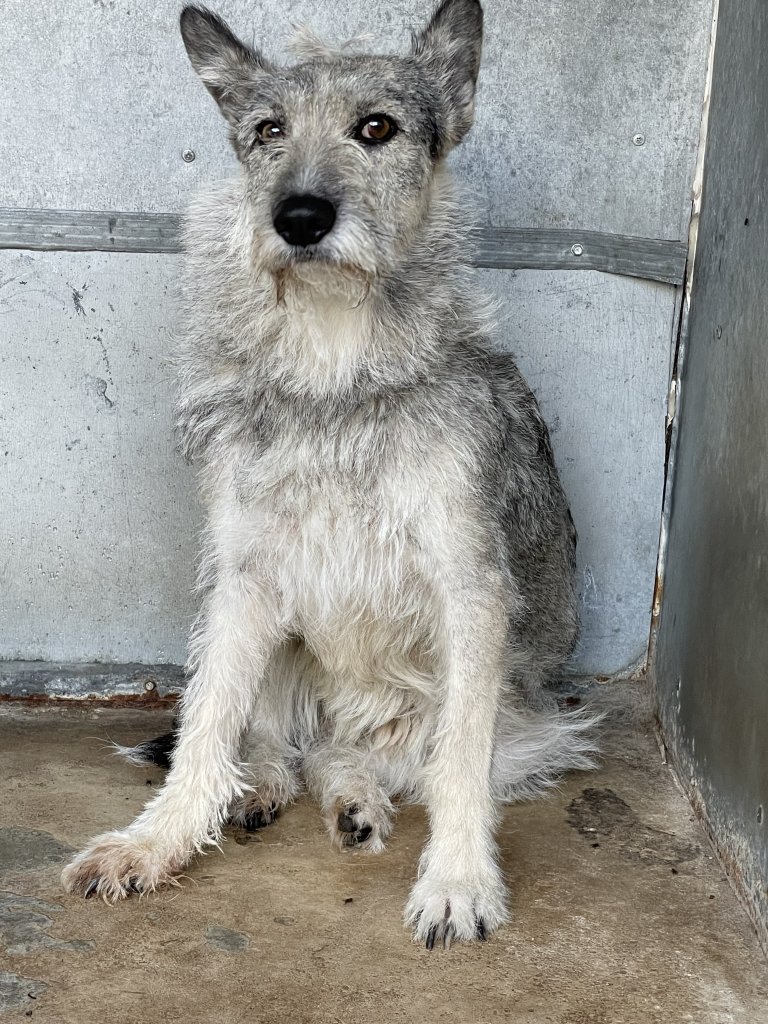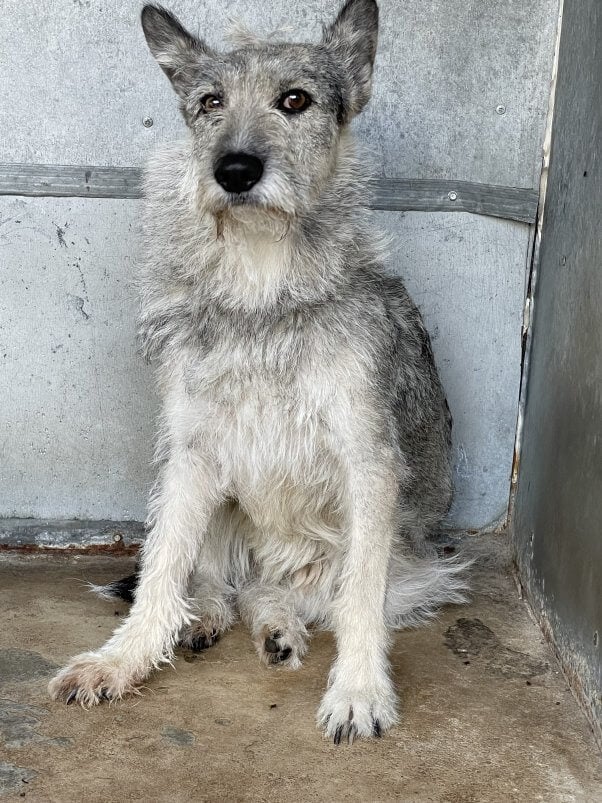 The team helped rush her to a clinic, where a veterinarian was able to remove the shrapnel from her wounds and save her shoulder. Although she has healed physically, she needs emotional support to help overcome the strain of her ordeal. Today she's at a partner center in Budapest that helps animals recover from trauma. Thanks to PETA Germany and its partners, Atya is able to live in a pack of dogs who have helped her regain her confidence.
Help Animals in Ukraine Today: Give to the Global Compassion Fund
Thousands of animals trapped in a war zone like Atya was have been saved, thanks to the rescue teams that willingly risk their own lives. All PETA Germany's hard work in Ukraine is made possible by the generous supporters of the PETA's Global Compassion Fund. Please make a donation to help the group rescue even more animals in the war zone.