From Hollywood to Wimbledon, it's clear: Everybody's going vegan.
Mischa Barton said she dropped weight when she dropped animal products, and vegetarian Alan Cumming was inspired by vegan Mike Tyson to do all animals a solid and go vegan too.
Venus Williams' new vegan diet is helping her manage her Sjögren's syndrome. Little sis Serena Williams followed in Venus' tennis shoes and went vegan as well. And WWE champ CM Punk made it his New Year's resolution to C Meat out the door.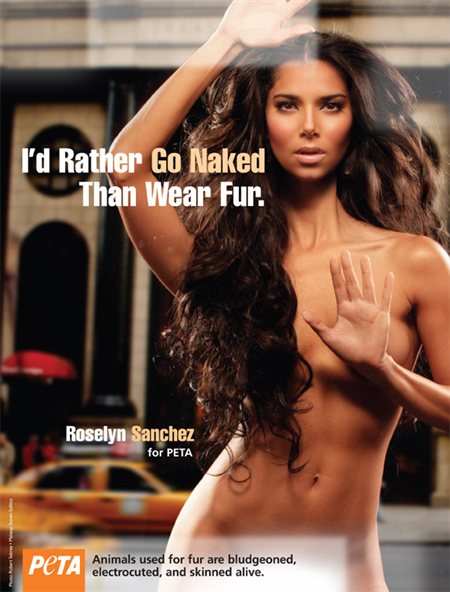 Photo: Robert Sebree • Makeup: Steven Sollitto
Roselyn Sanchez asked people not to light fireworks, which terrify animals and kill birds, on New Year's Eve. Then she started her year off with a bang, welcoming a new little animal advocate, daughter Sebella Rose Winter, to her family.
UFC Fighter Dan Hardy is welcoming fellow fighter Matt Hughes to the ring to pick on someone his own size. Hardy called Hughes out for hunting for sport, tweeting, "There is no justification for what he does. I fight against other people that enjoy fighting also. Shooting animals for fun isn't sport and it certainly isn't cool."
What is cool is keeping up with what  celebs are doing to help animals by following PETA on Twitter.