If there was ever any doubt that animals can feel as deeply as humans do, look no further than these kangaroos. When photographer Evan Switzer was out for a stroll in Queensland, Australia, he stumbled upon a powerful display of mourning – a kangaroo cradling the lifeless body of a female kangaroo while a young joey, possibly her baby, looked on.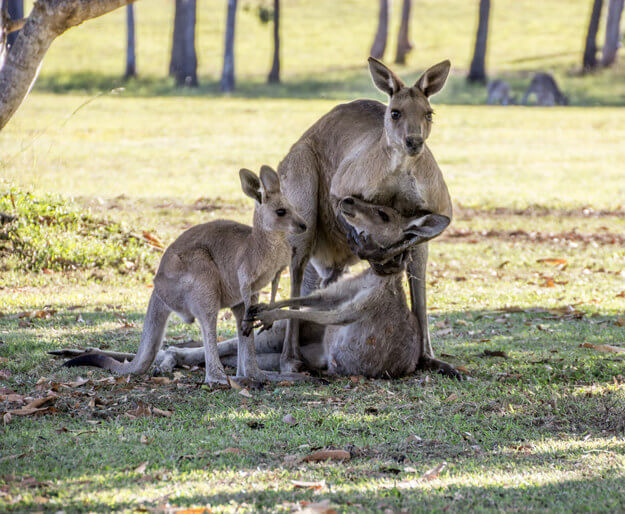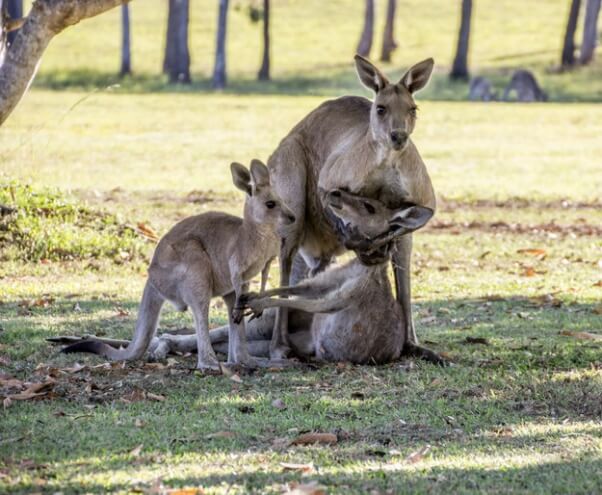 ©Evan Switzer Photography
Switzer spotted the grieving animals while walking his dog and he decided to capture the moment.
"I went back home and got the camera and sat and watched something truely [sic] amazing with the male and joey kangaroo mourning the loss of the female. I sat and watched for about an hour or so and the male kangaroo chased away other roos [sic]," he wrote on Facebook.
His series of touching photographs is now being shared widely on social media and shows how the male kangaroo gently laid the female down: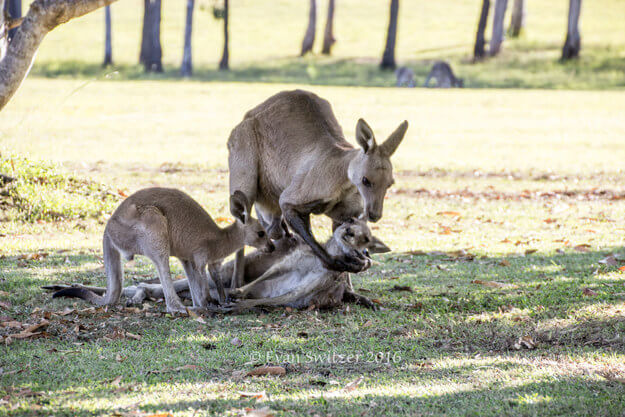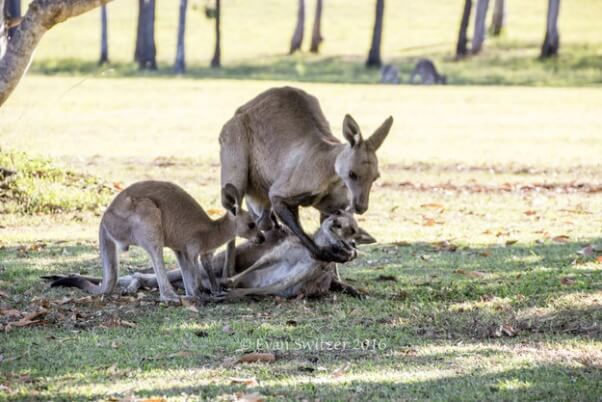 ©Evan Switzer Photography
And continued to guard her body: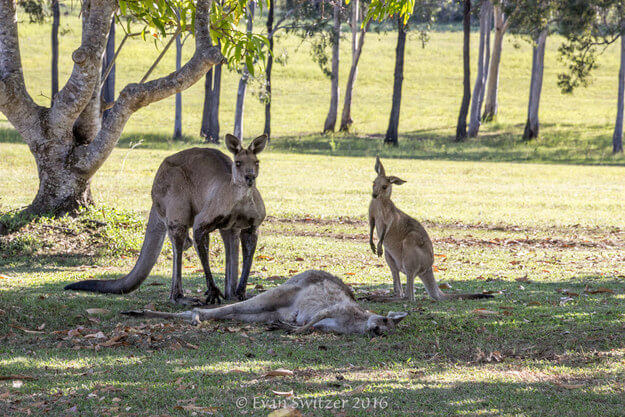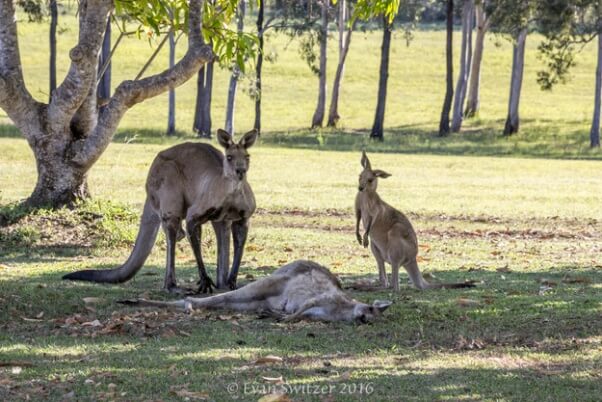 ©Evan Switzer Photography
The baby also never left her side: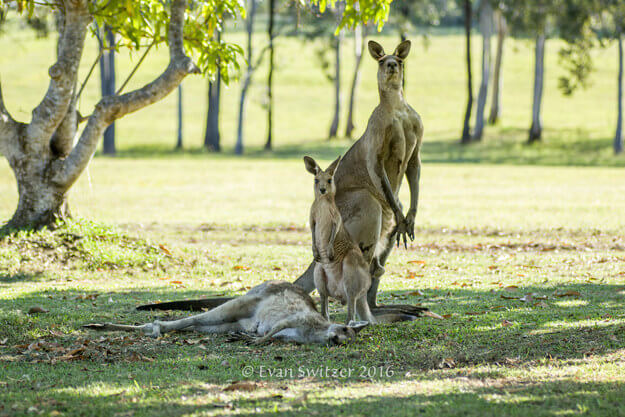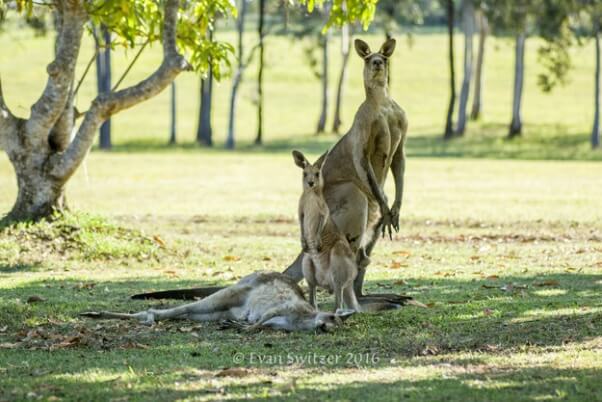 ©Evan Switzer Photography
Switzer said it was unclear how the kangaroo died, but one thing is very clear: The feeling of loss is universal.
What You Can Do
All animals, like these kangaroos, have a complex emotional life and want to live. Australia kills roughly 5 million kangaroos every year because they're considered "pests" who compete with non-native sheep for grazing land. If you want to help kangaroos and sheep, don't wear wool, most of which is imported from Australia.